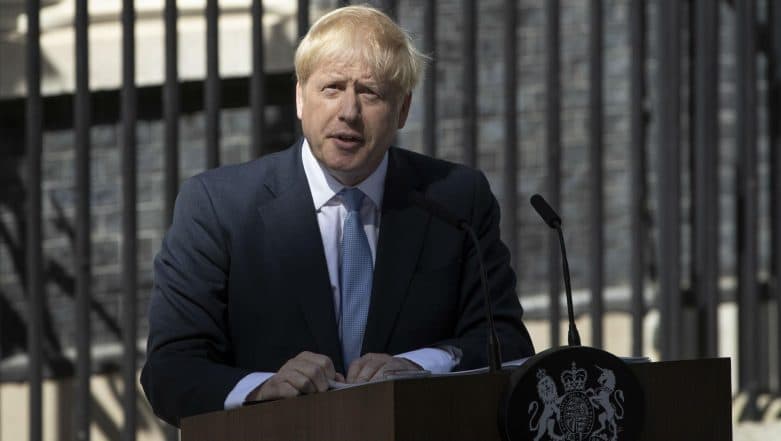 London, August 28: The United Kingdom government on Wednesday asked Queen Elizabeth – II to suspend Parliament in order to push through a "no-deal" withdrawal from the European Union. UK Prime Minister Boris Johnson said that the Queen's address will take place after the suspension, reported BBC News. According to reports, the Members of Parliament will return to work after their summer holidays next Tuesday. Brexit: British PM Theresa May Says, Critics of Her Deal Risking Democracy.
The parliamentary session is likely to be suspended by the end of the next week. Meanwhile, the speaker of House of Commons John Bercow termed it a constitutional outrage. However, Johnson rejected the allegations that the decision to suspend Parliament was taken to push Brexit. UK Alone Will Be to Blame for No-deal Brexit: EU Tells Johnson.
As per Aljazeera's report, On August 26, six opposition parties came together to pledge unified legislative action to block a no-deal Brexit. Johnson is in favour that the UK would leave the European Union. EU Warns of No-deal Brexit, Says Cannot Offer More.
Meanwhile, the EU on Tuesday told the UK Prime Minister that Britain will be solely to blame if it crashes out of the bloc in a chaotic "no-deal" Brexit. The EU countries have challenged Johnson to come up with workable alternatives to the "Irish backstop" arrangements that he insists must be changed. However, after talks in Paris and Berlin last week and at the G7 during the weekend, Johnson said the chances of reaching a deal with the EU that he can approve were "marginally" higher.