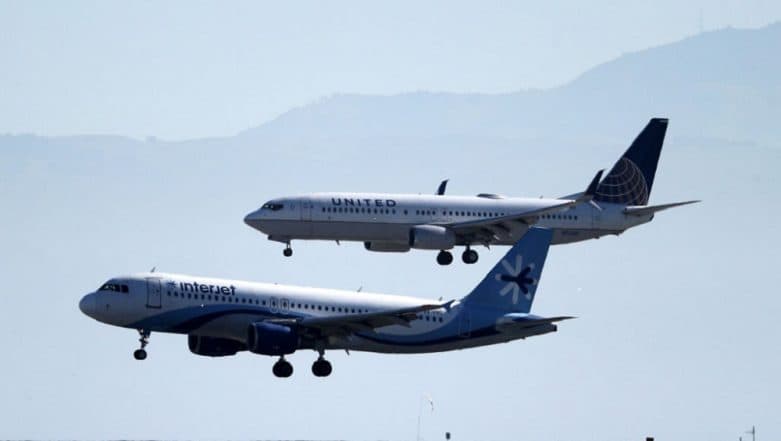 Washington, June 21: The United Airlines has suspended its to and fro New York-Mumbai and Newark-Mumbai flights, due to the threat posed in the Iranian airspace. Passengers who have booked tickets will be provided compensatory flights of different airlines which will reach the destination through alternative routes.
"Given current events in Iran, United Airlines has conducted a thorough safety and security review of our India service through Iranian airspace and decided to suspend our service between New York/Newark and India (Mumbai) beginning today evening," said the statement issued by the international carrier. Donald Trump on US Drone Downing: 'Iran Made a Very Big Mistake'
The US Federal Aviation Administration (FAA) had on Thursday issued emergency orders prohibiting flight operators from flying in airspace controlled by Iran. The aviation body said the regime in Tehran poses a "security risk" amid the escalating tensions with the United States.
Apart from the United Airlines, two other US-based carriers - American Airlines and Delta Air Lines - have suspended their international routes over the Strait of Hormuz and Gulf of Oman.
Meanwhile, Iran has reiterated that the country would not be targeting civilian aircrafts flying through its airspace. According to Iran, it had shot down Global Hawk aircraft - a US-operated unmanned drone - as it was involved in "spying activities".
US President Donald Trump has warned Iran of consequences, claiming that the downing of the American drone is an act of utmost provocation. "Iran made a very big mistake," he tweeted, amid growing calls for retaliation from the ultra-conservative section of the Republican Party.