New Delhi, October 8: A woman has delivered a baby boy inside IndiGo's Delhi-Bengaluru flight, according to an official statement from the airline on Wednesday.
"We confirm that a baby boy was delivered prematurely on flight 6E 122 from Delhi to Bangalore," IndiGo said in a statement.
Also Read | Air Force Day 2020: Know Date, History And Significance of Founding Day of IAF.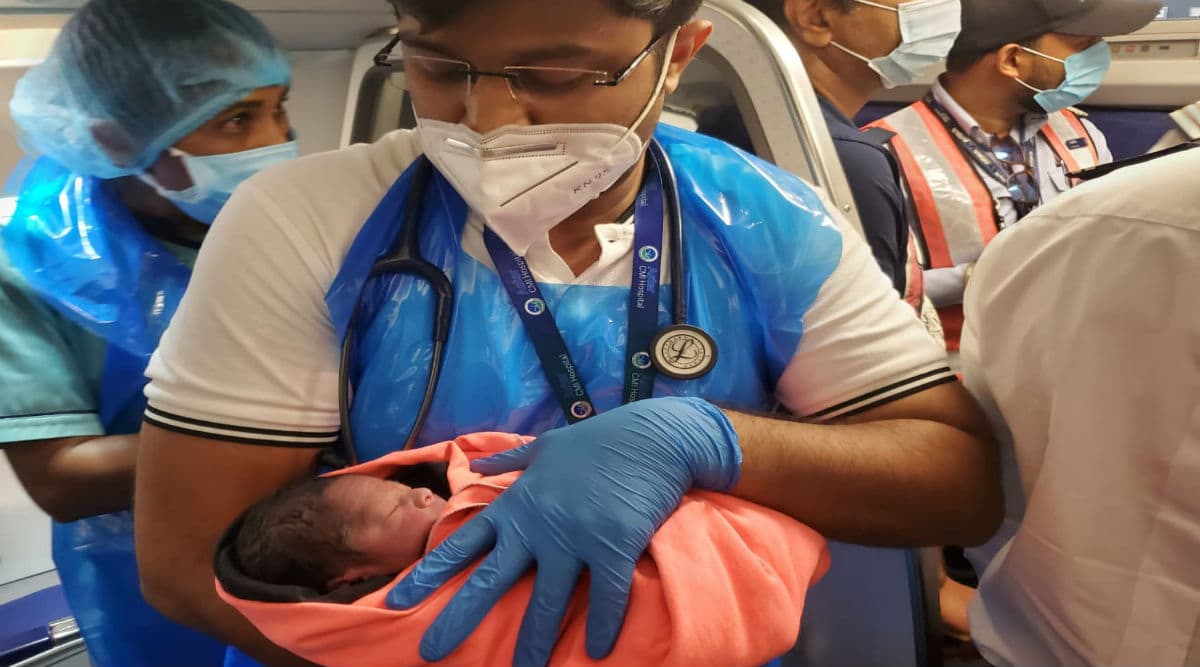 The baby was born enroute on the Delhi-Bengaluru 6E 122 flight.
The picture of the baby with the crew members are being widely shared on social media. Users are praising IndiGo crew members.
(This is an unedited and auto-generated story from Syndicated News feed, LatestLY Staff may not have modified or edited the content body)