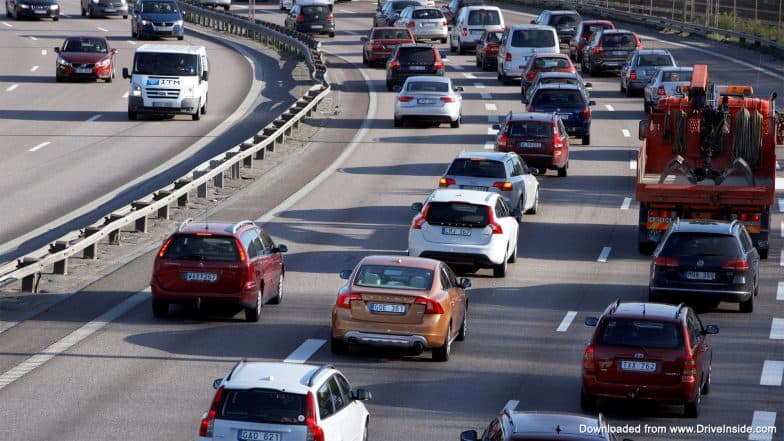 Purchasing a new vehicle in Mumbai could soon become cheaper as transport ministry has recently suggested the highest tax of 12% as road tax under 'one nation-one tax' proposal. The proposed uniform road tax of 12 percent could make the vehicles dearer in the Capital city unlike Mumbai. The new tax rates will make vehicles cheaper in the southern states such as Karnataka and Maharashtra. However, these new uniform tax rates will come into effect soon after the motor vehicle amendment bill 2016 is passed by the Rajya Sabha. Electric Vehicle Push: Maharashtra State Government to Lease 50 e-Cars for Officials; Will Install Charging Station at Mantralaya.
As a part of this proposal, the centre has decided 3 tax brackets as per the price of the vehicle to be levied as road tax. If the vehicle is priced below Rs. 10 lakh, then it will fall under the tax bracket of 8 percent. However, the customer buying vehicles priced in the range of Rs. 10 lakh to 20 lakh will be required to pay road tax of 10 percent. On the other hand, those buying vehicles above Rs. 20 lakh will be entitled to pay 12 percent road tax.
The road ministry mentioned that, "Uniform tax rate will put a check on people registering their vehicles in low tax rate states and running them in other states." Currently, a commercial passenger vehicle driver in the Capital city pays Rs. 305 per year for carrying utmost two passengers whereas the CV driver pays Rs. 1850 each year for carrying more than 18 persons. Moreover, the rates for a commercial freight vehicle for carrying a capacity of less than a tonne is Rs. 665 each year, whereas for a vehicle with capacity of more than 10 tonne, it reaches Rs. 3,790 a year.
Private vehicles in Delhi priced less than Rs. 6 lakh are levied road tax of 4 percent and 5 percent for petrol and diesel respectively. With the introduction of new uniform tax, the rate will rise up to 7 percent for petrol and 8.75 percent for diesel respectively for the vehicles falling under the price bracket of Rs. 6 lakh to 10 lakh. For the cars falling above Rs 10 lakh bracket, a road tax of 10 percent and 12.5 percent is charged on petrol and diesel respectively.