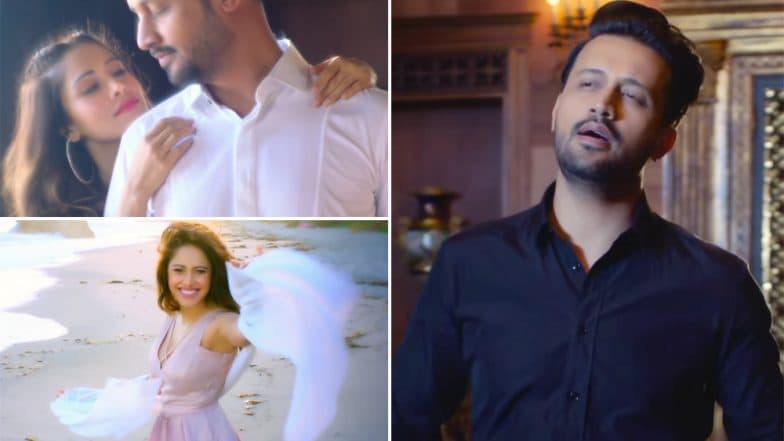 Atif Aslam has released a new single titled "Baarishein" and the video features none other than the beautiful Bollywood actress Nushrat Bharucha. The song produced by T-Series has been composed and written by Arko. "Baarishein" is a song that expresses heartbreak and longing. The video featuring Atif Aslam and Nushrat Bharucha traces the journey of a relationship that started off on a happy note but is now in trouble.
Nushrat not only expresses her feelings beautifully in the song but is also looking gorgeous sporting pretty flowy gowns. What can we say about Atif's singing, he as always hits the right notes. This song will definitely find a way into your break-up playlist. Since it is also a song about the rain, it will definitely be your new 'rain song' obsession.
Take a look at the song here:
Actress Nushrat Bharucha spoke about working with Atif Aslam on the music video and shared that she was extremely excited. The actress mentioned that the rainy season makes her nostalgic and hence she was happy to shoot a song that reminded her of all the happy memories.
The Pakistani singer, on the other hand, was actually on US tour when he took time off to shoot this music video too. Despite managing five gigs a week during his hectic tour, Atif made sure to give his all when it came to the shooting of "Baarishein" song video. The music video has been shot in Los Angeles We hope you enjoy this beautiful melody!