Another Bollywood celebrity became a victim of social media account hacking. Singer Mika Singh's Twitter account was recently hacked by mysterious person. Unlike other incidents, no cryptic message was tweeted by the hackers on the account but changed the Twitter description instead. The bio read, 'Against the US position, I support Turkey. Turkey is not alone.' However now that the description is not visible on the account, has his account been restored?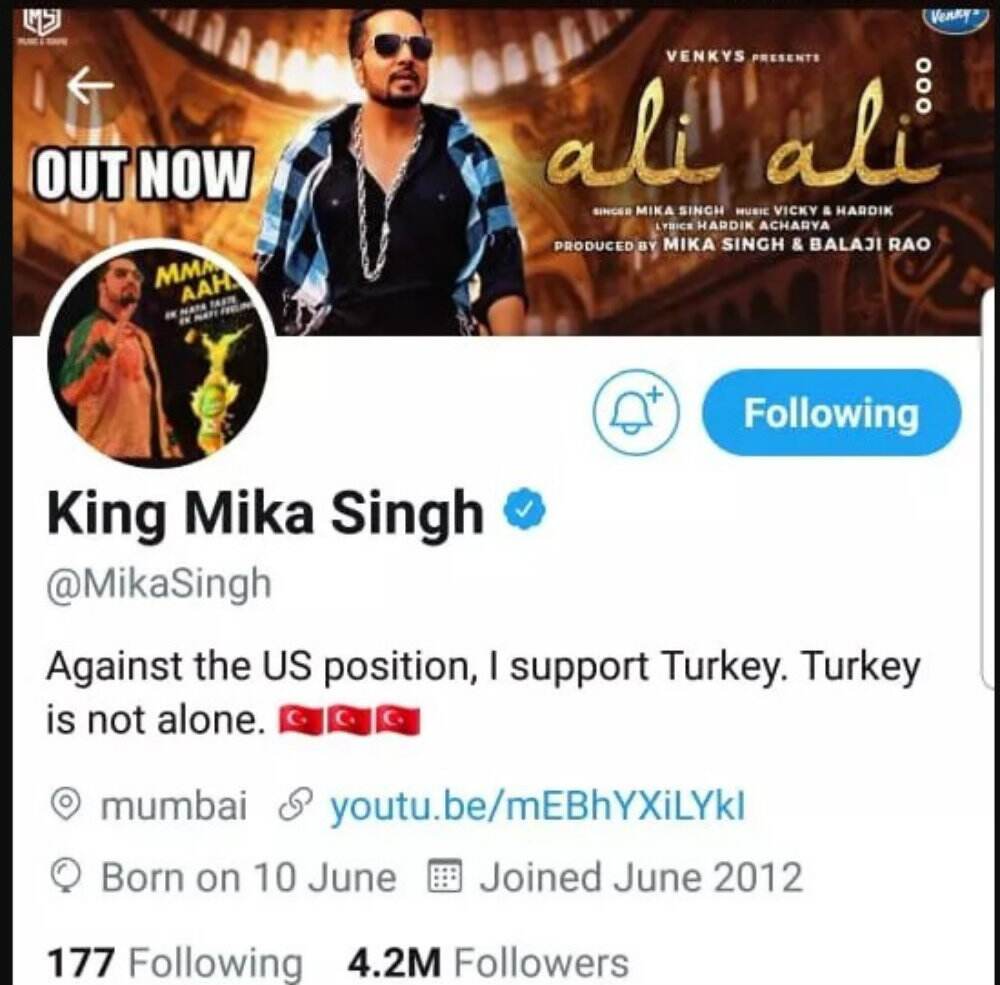 Recently, actor Shahid Kapoor's Twitter account was also hacked by the same group of hackers reportedly. They posted cryptic messages and pictures from the account and even changed the description and profile picture. However, it was restored in few hours. The Padmaavat actor tweeted, '"Hey guys, finally I am back on twitter. Yes it was hacked. Kindly ignore any communication that came from my handle in the last 24 hours." Shahid Kapoor Is BACK on Twitter, Confirms His Account Was Hacked
Before this, actress Kriti Sanon's Instagram account was hacked too. She posted on her Twitter handle to not to entertain the messages sent by her through the Instagram account. The account was later restored, as announced by her.