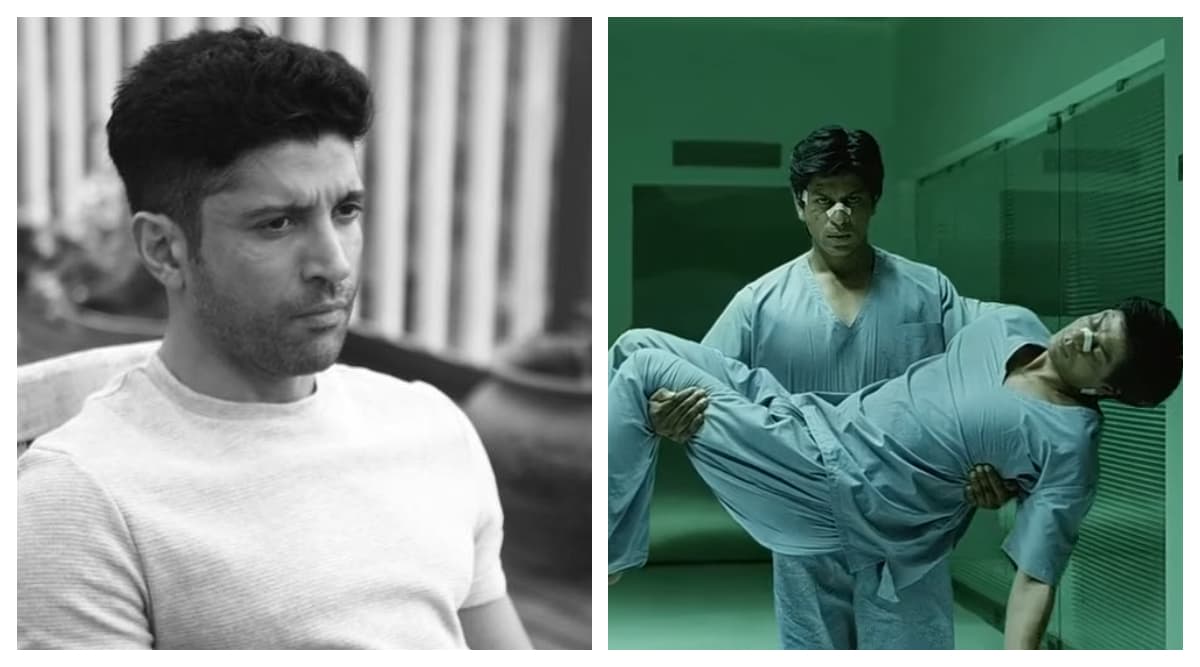 Farhan Akhtar turns 46 today. The handsome and talented man has taken up many roles in the Indian film industry and carried them all out with precision and success. He has acted in films like The Sky Is Pink, and sang songs like Rock On. He has produced web-series like Made In Heaven. And, most importantly, he has directed some of the finest films of this generation. Farhan has directed a total of 5 films in his career, including a short film. As he celebrates his 46th birthday today, let us take a moment to shower him with some love. Farhan Akhtar Birthday Special: Know Fitness Secret of Bollywood Actor's Lean Muscular Physique.
As a token of appreciation for his craft, we are going to list down three moving moments from his directorial ventures, that make us wish was more active on this front. All of his movies have been a class apart, and these three scenes are proof of his versatility. Toofan: Farhan Akhtar's Fierce, Bulked Up Avatar as a Boxer Is Mighty-Impressive.
The Absolute Mind-Boggling Twist In Don
Farhan remade Amitabh Bachchan's Don with Shah Rukh Khan in the lead. While for the most part, the film remains true to the source material, albeit modernised, the finale twist puts the movie into a whole different league. We learn that unlike the original film, we all have been mistakenly and misleadingly cheering for the antagonist. Don had replaced himself with Vijay, instead of vice versa, as in the original. The twist will always remain one of the most unpredictable moments of Hindi cinema. Farhan caught the audience off guard, and we thank him for that.
Patriotism And Romance In Lakshya
This scene is a beautiful amalgamation of romance and patriotism. Hrithik Roshan's character was accused of having no 'lakshya' in his life by his ex, played by Preity Zinta. Years later, they meet again in a war torn land. During one of their moments, Hrithik reminds Preity of what she said, and reveals, what his 'lakshya' is now.
The Teary-Eyed Reunion In Dil Chahta Hai
Finally, we have the movie that put Farhan on the map. Many asked Farhan not to make the film. But he did anyway, and we cannot thank him enough for that. The story about three friends, who drift apart and come back together touched millions of friends. The climax will bring tears to your eyes as the three friends reunite in a rather melancholic situation. The scene features Aamir Khan, Saif Ali Khan and Akshaye Khanna.
Watch Farhan Akhtar Talk About the Time When He Was Asked Not to Make the Film Here:
We so hope Farhan takes back to the director's chair once again soon. There is a certain language to his cinema that only he knows. A very happy birthday to Farhan Akhtar.