Sai Tamhankar emerging out of the azure blue sea in a bikini for a scene in Marathi film was not exactly a pleasant sight for those with a discernable palate. Honestly put, the said 'scene' might have created much noise and catapulted the hottie in controversial conversations but Sai did not impress many. Her acting potential was really noteworthy but this year the Hunterr actress has really stunned us into silence with her amazing transformation!
Look at her! She has become an absolute head turner! The hard work that must have gone into the shape Sai is currently in can give many never-ending bouts of anxiety. The star has surely melted those pounds away to slip in those skinny pairs of jeans only to fetch much applause from her fans!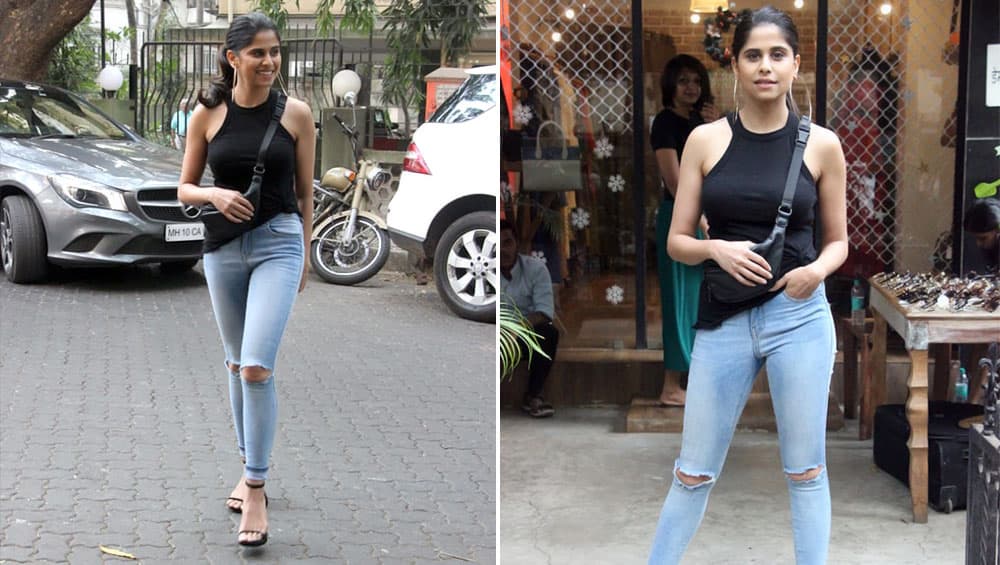 Known for trying different trends in the industry without any fear, Sai Tamhankar braves it up again this year. In order to promote her upcoming web series 'Date with Sai', the star went miles so that her show reaches the audience for all the right reasons.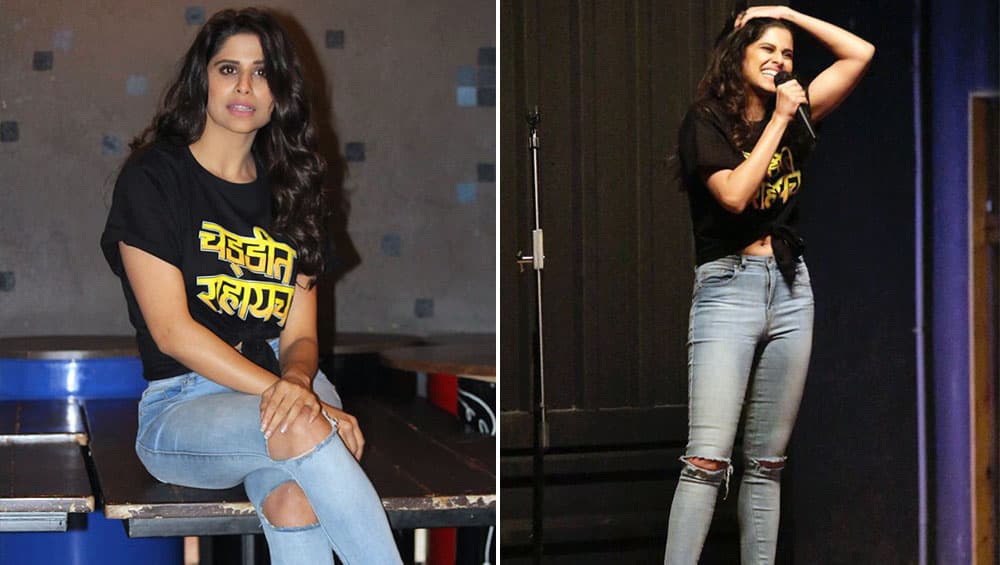 Her fans obviously couldn't contain their excitement with the announcement of this new venture that the actress is part of, and now, to promote the same, Sai participated as a stand up comedian at a 'Secret Marathi Stand up'. This is the first time that a star herself was a part of this entertaining platform.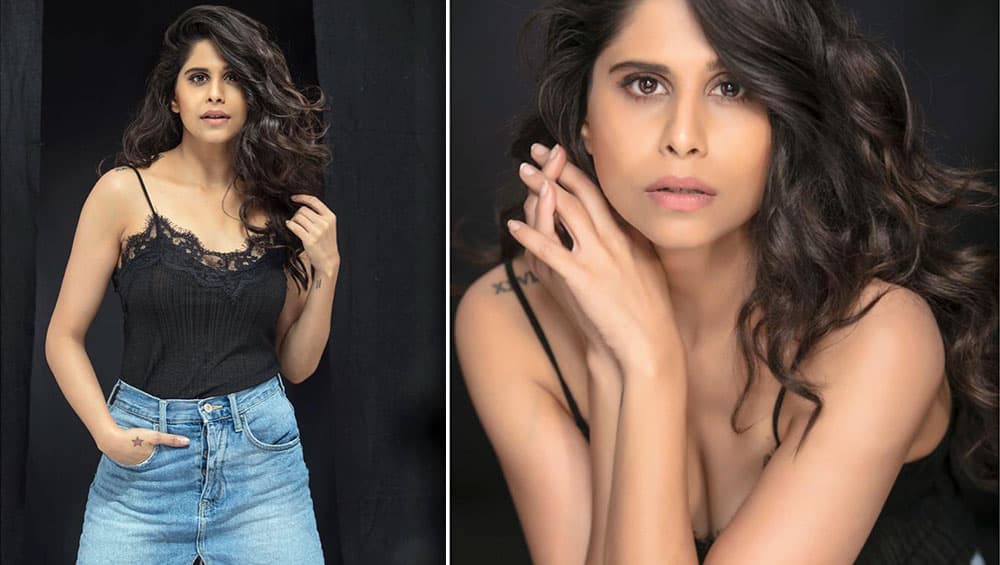 Says Sai, "Comedy as a genre has special place in my heart as I've done plenty of comedy films too. I've always been keen on trying new things in my career and with this stand up comedy where I could perform in front of live audience was another exhilarating experience for me."
The super talented actress was last seen in 'Love Sonia' and garnered some rave reviews for her fearless performance and appreciated much for exploring the bold role in the film. The diva yet again explored the new platform in order to promote her upcoming web show.
(The above story first appeared on LatestLY on Dec 31, 2018 07:47 PM IST. For more news and updates on politics, world, sports, entertainment and lifestyle, log on to our website latestly.com).