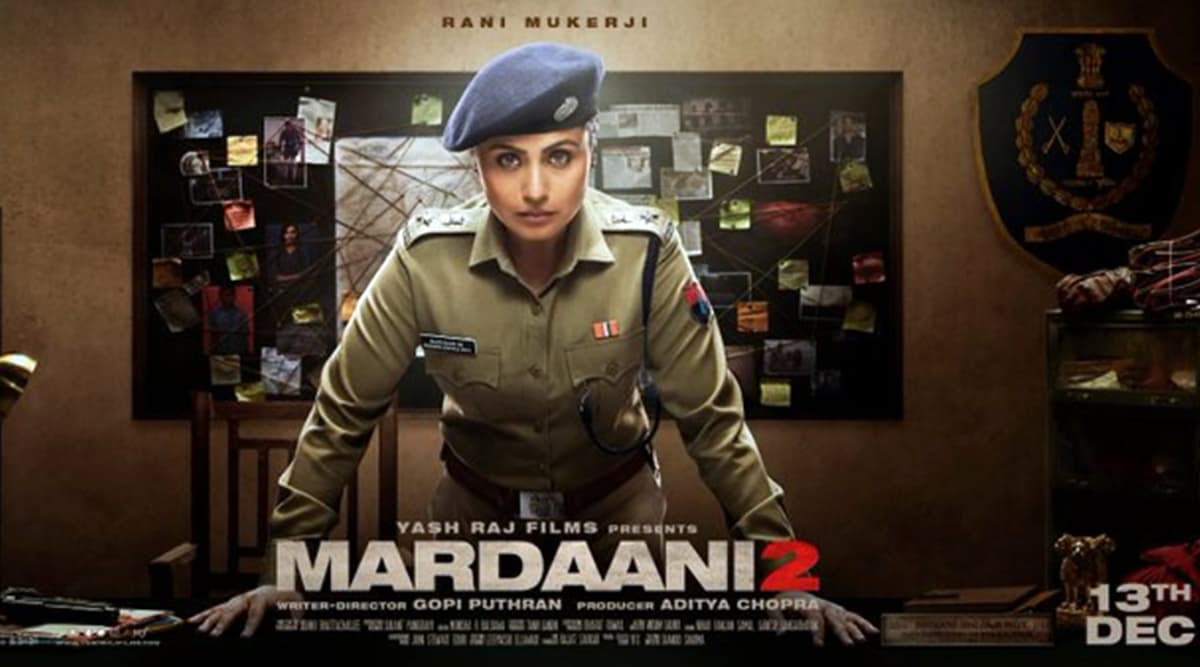 Rani Mukerji returns as the fearless cop Shivani Shivaji Roy. In Mardaani, that was directed by Pradeep Sarkar, she was chasing after a shrewd child-trafficker. In Mardaani 2, directed by Gopi Puthran, she is facing an even more vicious social element in a brutal rapist and professional killer. But that's not the only thing she is tackling in the sequel - she also has to battle the sexism and patriarchy in her own department. In both the cases, Mardaani 2 offers quite a dark and thrilling ride. Mardaani 2 Movie: Review, Cast, Box Office Collection, Budget, Story, Trailer of Rani Mukerji Starrer.
Her nemesis is a young man barely out of his teens, played terrifically by television actor Vishal Jethwa. He targets his victims because they annoy him for standing up to men. Like most of the rapists, it is his ego that drives his brutality. And it is Shivani's Mardaani challenge on television that makes him stalk and taunt her, making her job of hunting her even more challenging. Mardaani 2 Star Rani Mukerji Meets Special Night Patrol Police in Mumbai.
Watch The Trailer Of Mardaani 2 Below:
The part that is slightly annoying is when the killer breaks the fourth wall a la Deadpool to explain his state of mind when he targets a victim. It feels lazy and expository tactic, that could have been reutilised in a different manner. But apart from this flaw, Mardaani 2 has been a really thrilling movie so far, setting up the second half for Shivani desperate to catch the killer while racing against time. Even the run-time is shorter and very focused.
Stay tuned to this space for the complete review of Mardaani 2.