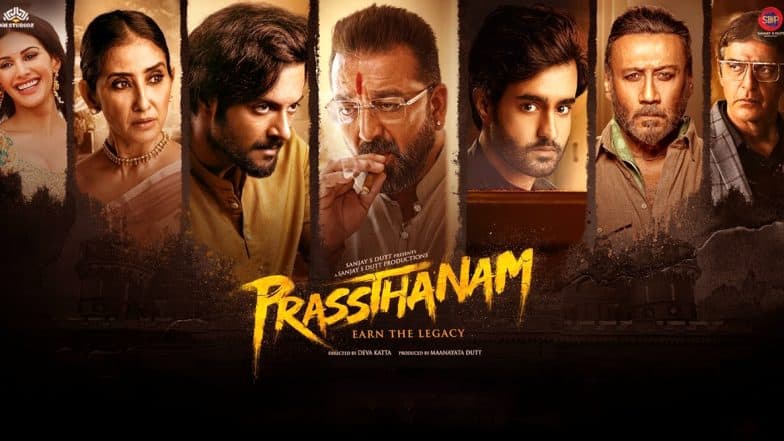 Baldev Pratap Singh (Sanjay Dutt) is to Billapur, UP what Sarkar was to Mumbai. And they both share the same traits and the same kind of foes and troubles. Like with Sarkar, in Prassthanam, Baldev Thakur is a political kingpin who is both loved and feared in his constituency. His stepson Aayush (Ali Fazal) is obedient and is expected to be his successor. The younger son Vivaan (Satyajeet Dubey) is a brash youngster who is jealous of the attention that his father gives to the elder sibling.
Now Prassthanam is a remake of a 2010 Telugu movie by the same name and made by the same director. However the first half is very reminiscent to the Ram Gopal Varma film. While those similarities feel annoying, it is when Prassthanam goes beyond the Sarkar-scape that the film becomes interesting and engaging. Baldev's scenes with both his sons lend to some.powerful moments. However, the making feels like the movie belongs a decade back.
And yes, Prassthanam is testosterone show with Sanjay Dutt, Ali Fazal and Satyajeet Dubey leading the charge. The women, including Manisha Koirala, don't get much to do. The interval point arrives with an unexpected development, that should make the second half even more interesting.
This is our opinion of the first half. Do come back here to know what we think of the second half and the movie, overall.