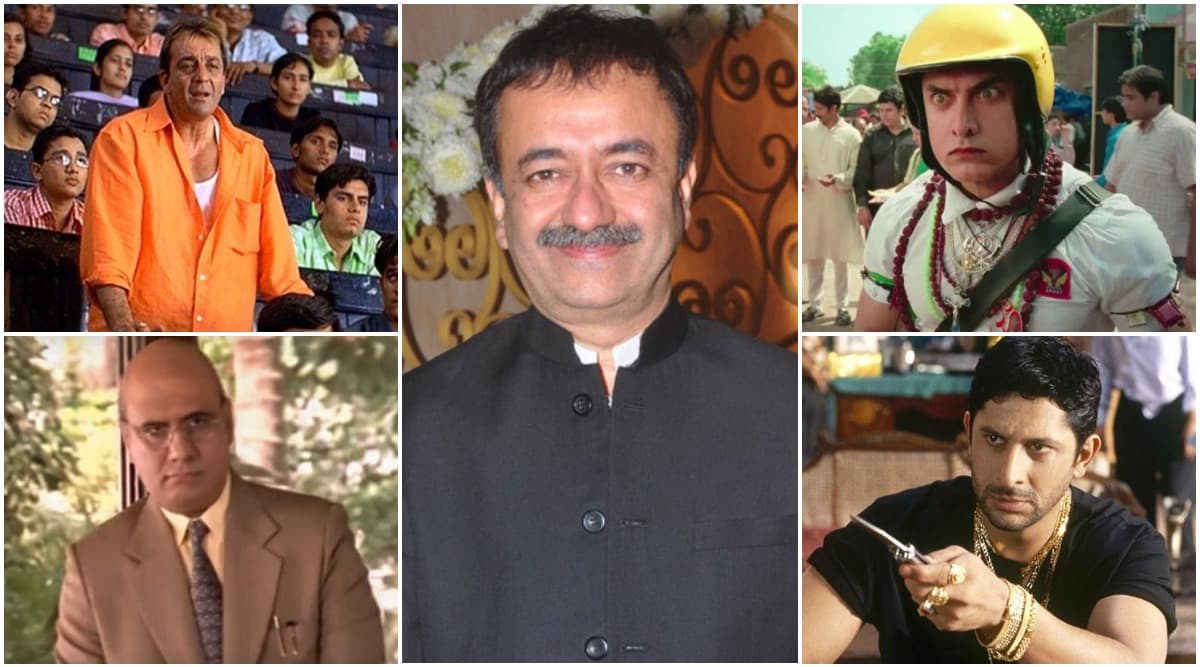 It is strange to write about brilliance of Rajkumar Hirani in these times. That he is a film-maker who knows his audience and develops his films accordingly is a well-accepted fact, and his impeccable record of delivering blockbusters on the trot is proof enough. But at the time of writing this article, Rajkumar Hirani is also blemished on two counts. One, for making Sanju, that serves the purpose of depicting his good friend Sanjay Dutt as a victim of media paint-brushing, instead of being a misled, unwitting accomplice of unlawful elements. Secondly, he hasn't yet been given a clean chit in the #MeToo scandal involving an employee of Vidhu Vinod Chopra Films. #MeToo Movement: Sanjay Dutt Defends Director Rajkumar Hirani Against Sexual Misconduct Allegations.
But let's believe in the adage, innocent unless proven guilty, and look specifically at some of the wonderful films that Rajkumar Hirani gave us. Munna Bhai MBBS, its sequel Lage Raho Munna Bhai and 3 Idiots are all considered as classics. His later movies, PK and Sanju, were bigger hits, but they do lack the humbling finesse of his previous movies. Along with his regular compadre, writer Abhijat Joshi, Hirani had created enjoyable humour and some really fascinating characters in his movies. Shah Rukh Khan to Make Three Movie Announcements with Directors Atlee, Rajkumar Hirani and Ali Abbas Zafar?
On the occasion of Rajkumar Hirani's birthday, let's look at eight fantastic creations that he gave us.
Munnabhai (Sanjay Dutt)
The goon with a golden heart, Sanjay Dutt stole ours in the process with his most liked-character of the century. There is a reason why the star and the fans are both demanding Munna Bhai 3 to be made, and it has a lot to do with how adorable Munna is.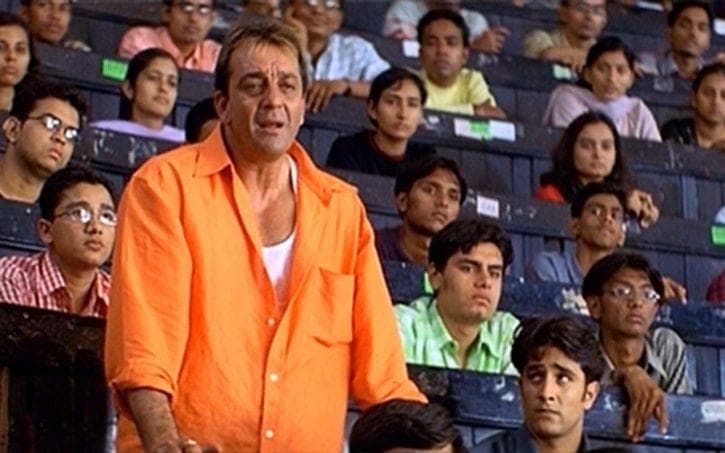 If the first film had him fool his way into a medical college, the second has him find a way into a girl's heart using Gandhigiri. And despite his many flaws, Munna not only manages to work them out, but actually use them to improve himself as a human being and thereby become a cult character. #WeWantMunnaBhai3
Circuit
As the loyal, often befuddled sidekick of Munnabhai, Circuit stole the show in the first Munna Bhai film in several scenes with his rib-tickling one-liners.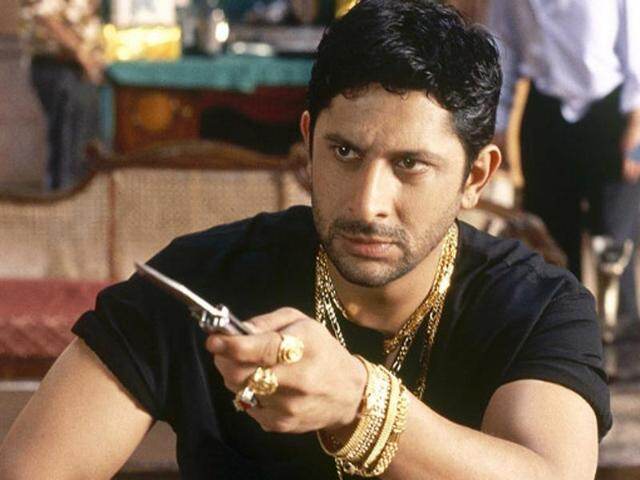 But it was in the sequel, that he came on his own as a character. Hirani and Joshi developed the character beyond being a right-hand man, and even adding an emotional scene between Munna and Circuit that shows how deep their friendship is.
Bapu (Dilip Prabhavalkar)
Lage Raho Munna Bhai is my all-time favourite Hirani movie, so forgive me for putting four characters of the film on this list. Of course, Mahatma Gandhi is a real person. But through his interpretation of the freedom fighter, Hirani celebrates the ideals of what Mahatma Gandhi stood for - truthfulness, humility, patience, persistence, and above all, placing humanity over anything else.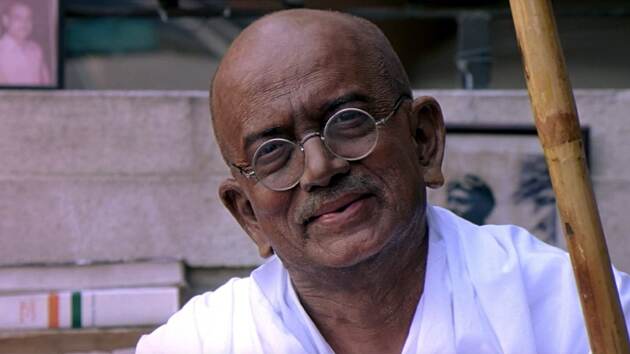 It is also perhaps the only Bollywood movie that shows the humorous side of the Father of the Nation. Bapuji may be a figment of Munna Bhai's chemical locha, but his values aren't, and are still much needed in these times, even if we are in denial of it. Sab Changa si!
Dr Asthana/Lucky Singh/Viru Sahastrabuddhe
I know this is a cheat, since these are three different characters in three different movies. But they are essentially the same persona, made more relatable by casting the same actor, and have the same common trait - to antagonize the lead.
Here's an interesting aspect. All the three characters aren't pure villains. They are just antagonist to the antics of the hero. Fine, Lucky Singh (LRMB) may be a corrupt builder who wants to encroach upon the property of senior citizens. But he does it for the happiness of his daughter, though she is completely unaware of it. The other two are just rigid personalities, but they are really good at their jobs who care for their family members, even if they are flawed at it. And Boman Irani plays these characters with such humaneness, that it is difficult to hate any of them.
Rancho/Phunsuk Wangdu (Aamir Khan)
If like Farhan Qureshi (R Madhavan), you were also inspired to take up your calling after watching 3 Idiots, blame it on Rancho/Phunsuk Wangdu. Aamir Khan's character in the film is a brilliant genius who tries to awaken the spirit of learning in his friends rather than mugging up the course.
Dropping wise tidbits all along, Rancho speaks a lot but reveals little about himself, thereby creating the whole mystery about who he is. Sure, he is selfish in hiding about himself from his friends, while interfering with their lives. But that's what makes the real Mr Wandu such an interesting character.
Chatur Ramalingam (Omi Vaidya)
He might be irritating to the core, and yet he is the reason why the heroes needed a benchmark to surpass. Chatur represents the muggers who absorb all they are taught, but never getting fascinated about what they learn.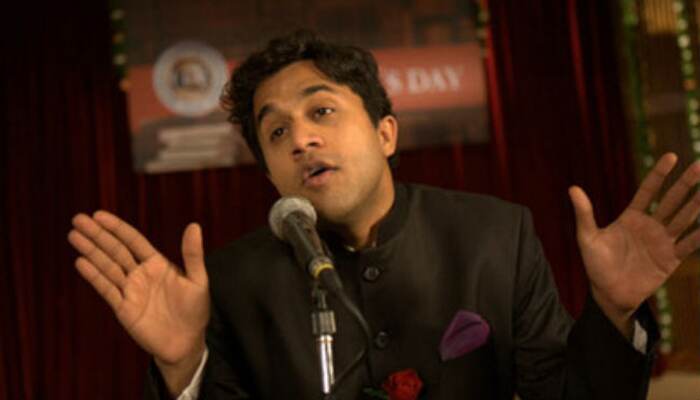 This is exposed in the now infamous balatkar speech, where he blurts out mixed-up words (thanks to the mischievious Rancho), creating chaos in the process. It is unfortunate that Omi Vaidya got stuck in the same rut in his other Bollywood roles, but then, he did give us one memorable character.
PK (Aamir Khan)
I still believe that PK is Hirani's weakest film that pales significantly in front of OMG - Oh My God - two films that were about challenging religious close-mindedness. But it offers us a fascinating, unconventional protagonist in the titular PK, which makes the film so different from other movies.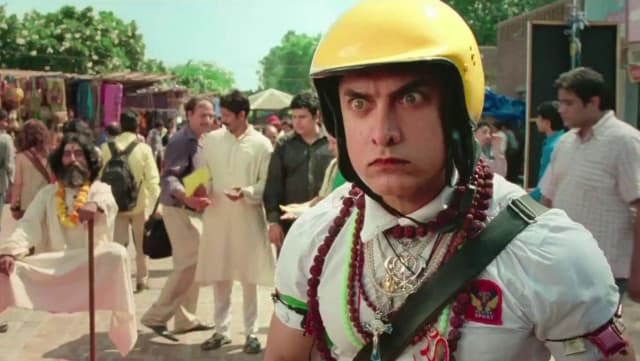 Through the alien PK, we get an outside view of how casually we have adjusted to all the nonsense we are dictated to in the name of religious and social conventions. PK represents that naive child that is confounded by the duplicity of what he is told, and when his perennially unblinking stare blinks because of tears in the end, we realise that he is reflecting our sorry state of helplessness.
Kamli (Vicky Kaushal)
I am sure you are curious as to why I never put the titular protagonist in the list. Sure, Ranbir Kapoor gave a fine performance, but Hirani's Sanju is a doggedly whitewashed persona of a man far more blemished than what the film wants us to believe. Even the director himself admits that.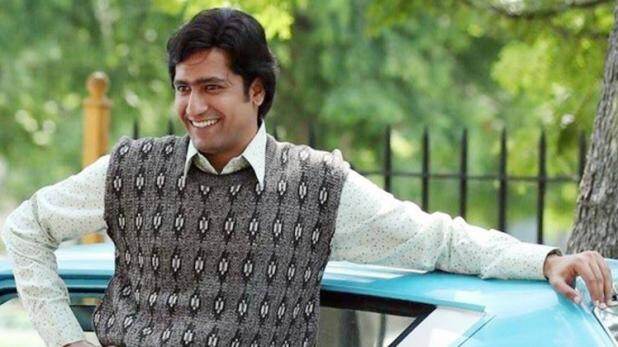 But Sanju holds one interesting character that nearly stole the show from the lead, and that was Kamli, Sanju's estranged best friend. It isn't one of Hirani's better-written characters, but Kamli wins our hearts for being a strong friend, who stands with you in the most desperate of times, but has the moral temerity to forsake you when you commit the despicable (at least he thinks his friend did so, before the movie went for that happy ending). And Vicky Kaushal, in a fantastic performance, made him into an adorable character even when Hirani almost threatened to make it a caricature.
Coming to think of it, Hirani hasn't written a very fascinating female character though his films are filled with likeable female performances (Vidya Balan - Lage Raho Munna Bhai, Kareena Kapoor - 3 idiots, Anushka Sharma - PK). Hope that is remedied in his next film, whenever that happens.