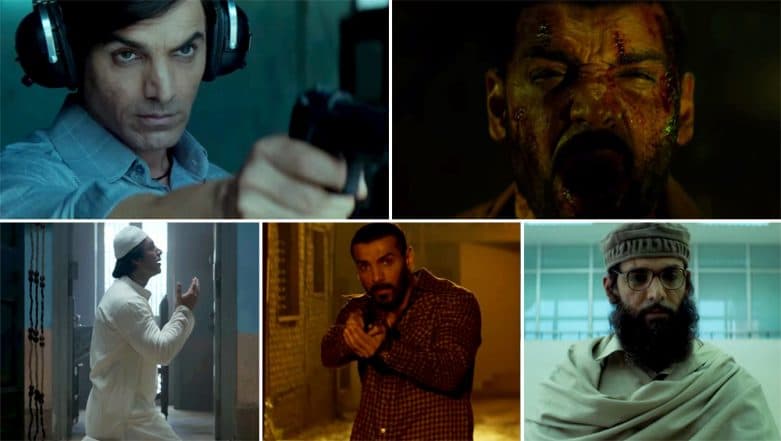 John Abraham arrives with his first release of the year in Romeo Akbar Walter. Based on real-life events, RAW is a spy thriller with John playing an Indian agent. RAW also marks Mouni Roy's second Bollywood movie, after last year's Gold. Directed by Robbie Grewal, Romeo Akbar Walter also stars Jackie Shroff, Suchitra Krishnamoorthy, and Sikandar Kher. Last year, Raazi, a spy thriller starring Alia Bhatt, turned out to be a big hit. Can RAW be 2019's Raazi? We are watching the film right now and here's what we think about the first half -
"Set in the year of 1971 when India and Pakistan were ready to wage a war. Rehmat aka Romeo, who is good with disguises and is the son of a martyred Indian officer, is recruited by RAW to be a spy for them in Pakistan. After the training, Romeo becomes Akbar and he is sent to Pakistan. There he schemes his way to be the confidante of a Pakistani arms-dealer and begin to leak secrets to Indian command about Pak's plans to launch an aerial attack on Indian outposts. And then arrives a point in the movie where Akbar sees someone in Pakistan who has been a part of his previous life.
Until now, RAW has the makings of a fine spy drama, even though the pace is cumbersome at places. The movie intrigues you when it is about Romeo's spy games, but loses some of that intrigue during the talkie operations. Grewal doesn't make the film showy enough, keeping the proceedings understated. If this is a bold move or not, we can only figure out once the film is over. John Abraham looks convincing as the spy. Mouni Roy has less to do in these portions, but RAW seems to have a surprise hidden when it comes to her character."