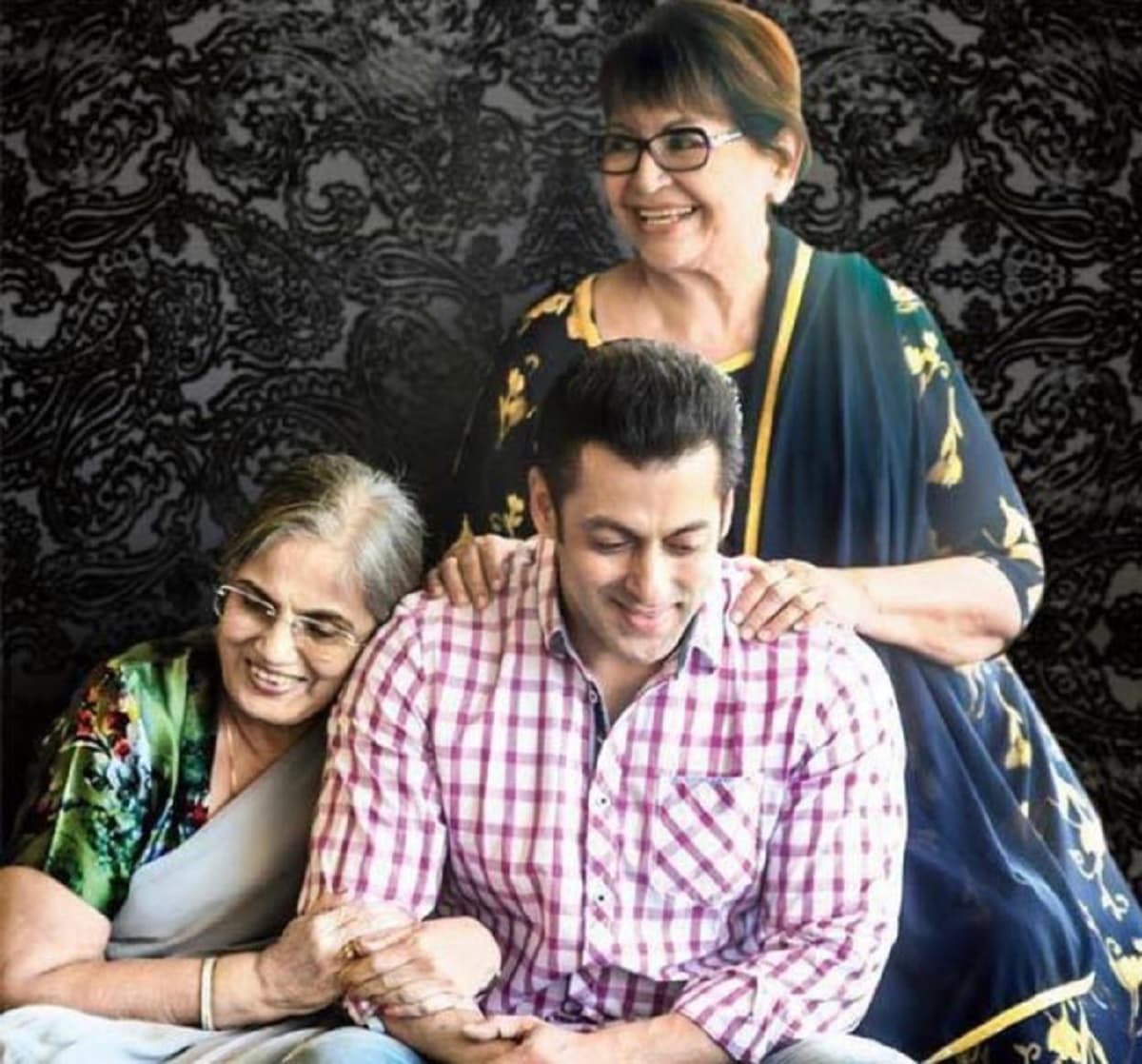 Salman Khan's mother Salma Khan is the woman behind this man who is scaling heights. He often talks about his mother so fondly that it wins our heart. So when she quietly joined Instagram, we were thrilled till we saw she hasn't posted anything yet. We can wait! Her handle is called Salmakhan1942. While she has over 9K followers, she is only following 8 people. Apart from the usual suspects like her family including Helen, she also follows Giorgia Andrianni, Arbaaz Khan's girlfriend. Yesteryear actress Helen too has joined Instagram, again with no posts. Although she is following more people than Salma Khan, she has lesser followers than Salman's mother. Salman Khan's Latest Pictures With Baby Ayat are Too Cute To Miss!
It's interesting how we stumbled upon their accounts. Arpita Khan Sharma had shared pictures of Salman and his mother Salma Khan playing with her daughter Ayat. When we read the post, we saw her tag her mother. That landed us on Mrs Khan's page and we were stoked! We didn't even know Helen had an account either.
Here's Salma Khan's Insta page
Here is Helen's Instagram account...
It's amazing how the senior ladies of the Khan household are taking to digital accounts. We wonder what they can use as their first post. We also wonder if they just gave in to their kids' demands to be on Instagram. If the latter is true, we love their kids wholeheartedly.