As the year ends and we are ready to enter into a new one, let's take a minute back to appreciate the good things that we saw and rant about the bad ones that bothered us. When it comes to Bollywood, it has been a good year from a trade perspective. There have been big hits, there have been profitable ventures and once again, it has been proven that star-power and good PR machinery can be a very lethal combo. Just look at how Akshay Kumar, Salman Khan, Ayushmann Khurrana's films have been minting money consistently. Year Ender 2019: From Akshay Kumar's Kesari to Salman Khan's Dabangg 3, 15 Biggest WTF Moments From Popular Bollywood Films of the Year.
But box office spoils don't really mean that the film is good, otherwise, movies like Prem Ratan Dhan Payo, Kick, and Dhoom 3 would be considered cult classics. The same is the case with films that came out this year. 2019 had its share of disappointing films some of them may have worked at the box office, but they are certain to not withstand the test of time. Year Ender 2019: Alia Bhatt in Gully Boy, Kangana Ranaut in Judgementall Hai Kya, Priyanka Chopra in The Sky Is Pink and More - 11 Best Performances By An Actress in Bollywood This Year.
In this special year-ender feature, we look at 11 biggies that came out this year and left us disappointed. Have to add here, this is not a list of really awful movies, just the ones that couldn't manage to live up to its hype or the promise that its huge studio backing brought on the table.
Honourable Mention- Saaho
Technically, Saaho isn't a Bollywood film, even though it has been released as such, most of the cast members from Bollywood and its Hindi version did the best business. So that's why a honourable mention.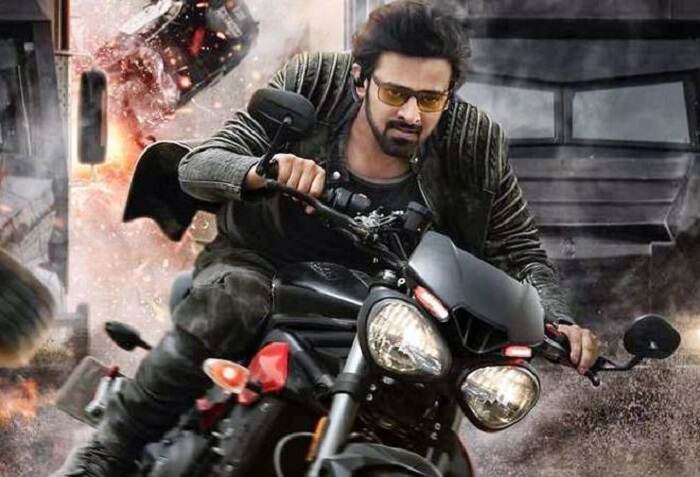 For Saaho was a Baahubali-sized disappointment that made a mess of its gigantic production budget, while Prabhas strutted around as if channelling the spirit on Salman Khan in one of his lazy days.
Now let's get on to the main entries...
Kalank
The period drama, from Karan Johar's production house, kinda lived upto its name, didn't it? The movie had a huge ensemble with starry names like Alia Bhatt, Varun Dhawan, Sonakshi Sinha, Sanjay Dutt, Madhuri Dixit, but the only one came out with his image intact was Kunal Kemmu.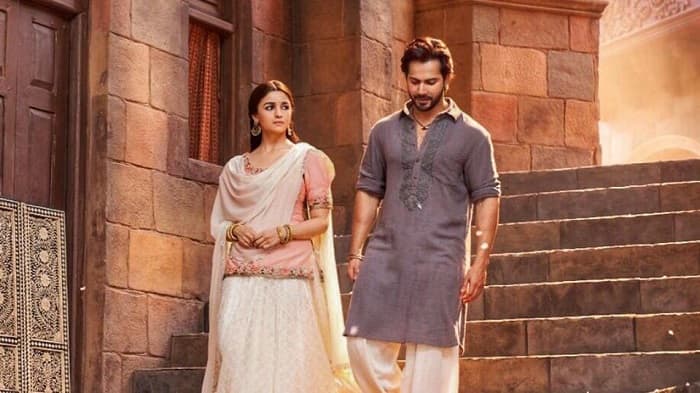 The narrative was a mess, Alia was miscast and the less said about that atrocious bull-fighting sequence, the better. Kalank: Varun Dhawan's Fight Scene With a Badly CGI-Ed Bull Leave Fans in Splits – Read Tweets.
Student of the Year 2
Okay, we knew right from the start that this was not going to be any fun. The sequel to the 2012 film that no one asked for, SOTY2 lacked the touch of Karan Johar, who at least made the first film an enjoyable guilty pressure.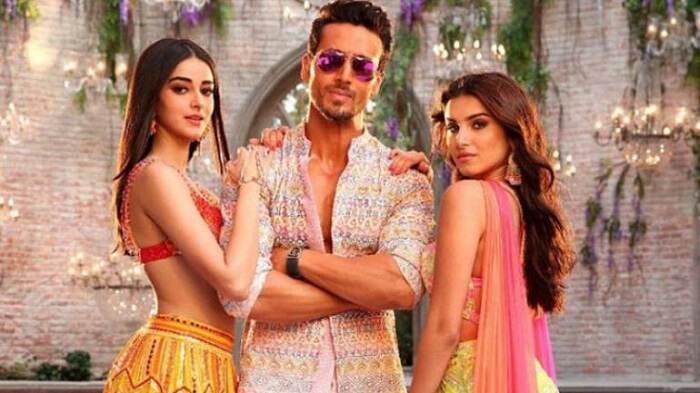 No such luck with this one, directed by Punit Malhotra. Tiger Shroff and Aditya Seal looked nothing like students, the ladies were pretty props, the screenplay rehashed everything in sight, and everyone, save for Ananya, acted atrociously.
India's Most Wanted
This Rajkumar Gupta film could have this year's version of Baby. Instead, it turned out to be a very disinterested film that does very little justice to its interesting plot.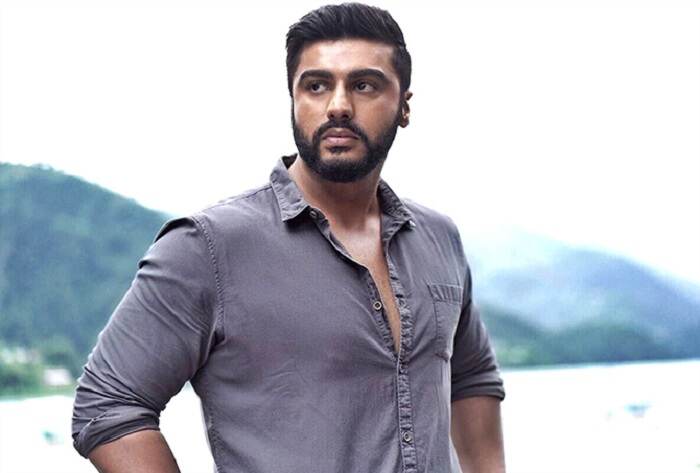 But nothing feels more disinterested that its lead actor, Arjun Kapoor's performance. With the big-budgeted Panipat also failing at the box office, we can say 2019 is not Arjun's year. Just like 2018.
Bharat
Perhaps, Salman Khan and director Ali Abbas Zafar should have stuck with making an action film a la Tiger Zinda Hai. Zafar, a technically proficient filmmaker, gives Bharat a larger-than-life feel, but doesn't exactly work well with the emotions needed for this drama.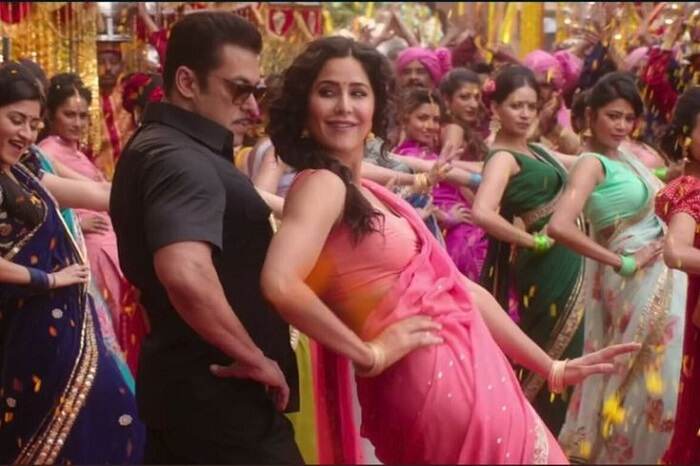 For a film about a man's journey with the nation, the movie lets Bharat spend way too much time out of India, and sets up some very ridiculous comedy scenes that tax our patience. Not to mention, pitching Salman as a very unbelievable, almost psychotic 70-year-old man.
Super 30
Super 30 is this year's Sanju. Just think about it. It is a biopic made to glorify a man with some really dubious records and creating a very sympathetic air around him, while wistfully ignoring facts about how his Super 30 came into existence. Hrithik Roshan was woefully miscast in the role, while the screenplay is plain average and rehashed from similar films.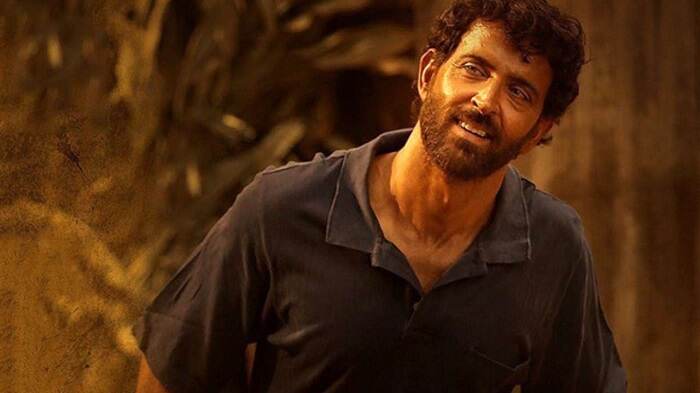 Also for a film that reiterates how the time for dynasties is over, Super 30 comes across as very hypocritical in choosing a nepotistic superstar over someone like Pankaj Tripathi, who actually resembles more like Anand Kumar than a brown-faced Hrithik did. Super 30 Review: 5 Flaws That Stop Hrithik Roshan's Film From Being a Good Biopic That It Aims to Be (SPOILER ALERT).
Housefull 4
The Housefull franchise, while big moneyspinners, are not exactly known setting high benchmarks in comedy. But Housefull 4 turns out to be the worst of the lot, even though it has Akshay Kumar in prime form. For a movie rattled by two actors exiting over #MeToo allegations, Housefull 4 has quite a few jokes that make fun of rape and predatory behaviour.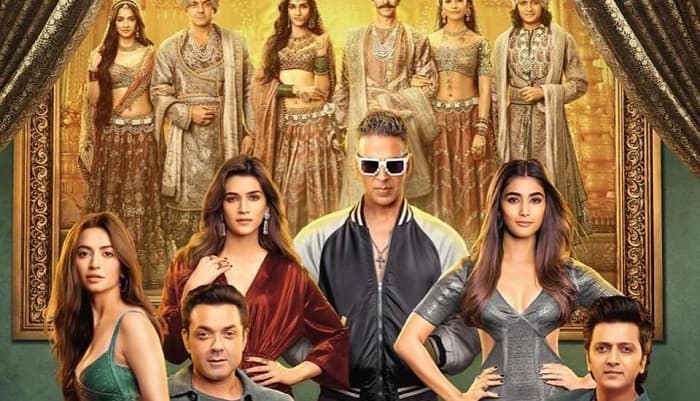 Credit where due, the production values of the period portions are well-done, but it is the humour itself that lets the film down, from the aforementioned troublesome gags to rehashed jokes from the earlier films.
Drive
Two popular stars... one high-profile producer... a director who made Dostana... a film that was supposed to start a franchise... that was the plan when Drive was launched a few months. And then it was dumped straight to Netflix.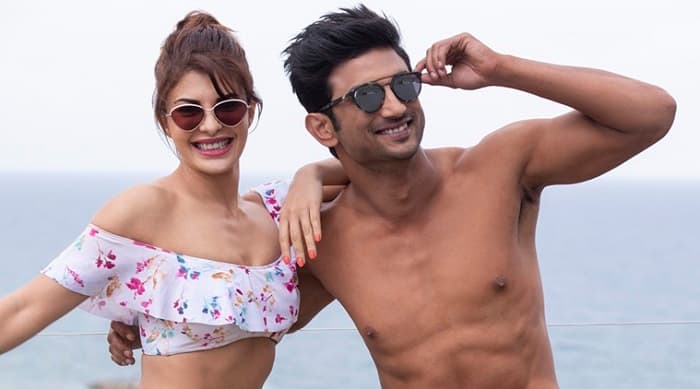 From its unfinished special effects to its inanely goofy script, Drive made us wonder why anyone in Dharma waited till the film was over to see how it became this mess. Or why anyone in Netflix would bother to buy this drivel just so that it has Karan Johar's name attached to it.
Ujda Chaman
The awful treatment given by the makers to Ujda Chaman is hurtful because it is an inferior remake of a superior Kannada film that lent itself to a lovely Malayalam film earlier this year. It is also hurtful because Bala, that also dealt with a similar premise and came out a week later, turned out to such an entertaining film.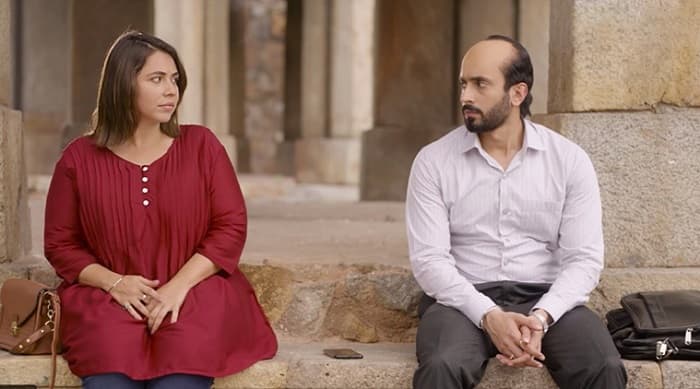 Ujda Chaman threw all the nuances, that made the original so appealing, out of the window to make itself into a very loud comedy that bothers your sensibilities. When you have a protagonist that acts creepy and very unlikable, and you are supposed to sympathise with him, that's the case of the battle being lost right before the trumpet being blown. Ujda Chaman: Forget the Sunny Singh-Starrer, Watch the Malayalam Film Thamaasha That Deals With Premature Balding in a Humorous but Sensitive Manner.
Marjaavaan
Can someone please explain to me why are filmmakers hell-bent on bringing the '90s potboiler formula back in the 21st Century? Aren't we already insulting our nostalgia enough by doing shitty remixes of old songs?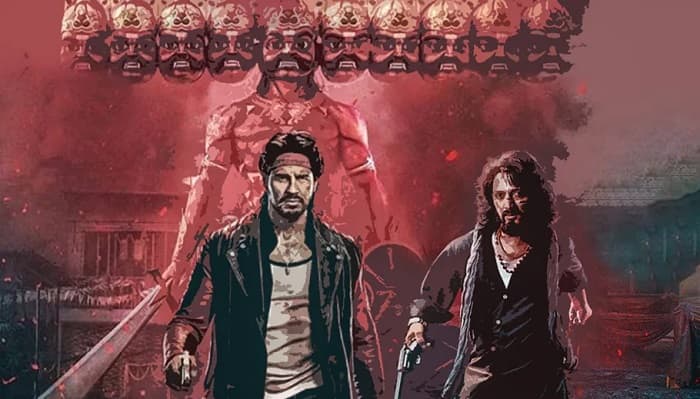 Marjaavaan has both - and it is awful. It has bad performances, it has bad rhymes in the name of dialogues and it has a really bad screenplay. Again, another dud with a title that sums up our intellect's condition after seeing the film.
Pagalpanti
Anees Bazmee can do good comedies. Pagalpanti isn't one of them. To be fair, it has some funny moments and the actor give their best. But there is very little appealing about a screenplay that actually punishes you for not leaving your brains at home.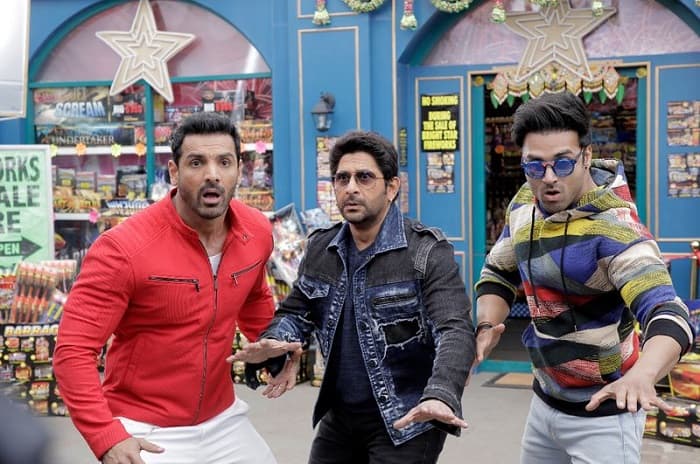 And when the film suddenly turns serious before climax for a forces moment of nationalism, we are too numb to even shake our heads in disbelief.
Dabangg 3
The first Dabangg 3 was a heady mix of Salman Khan's superstardom and a well-concocted masala entertainer. The second basically was a repeat, but the third film is just plain bad.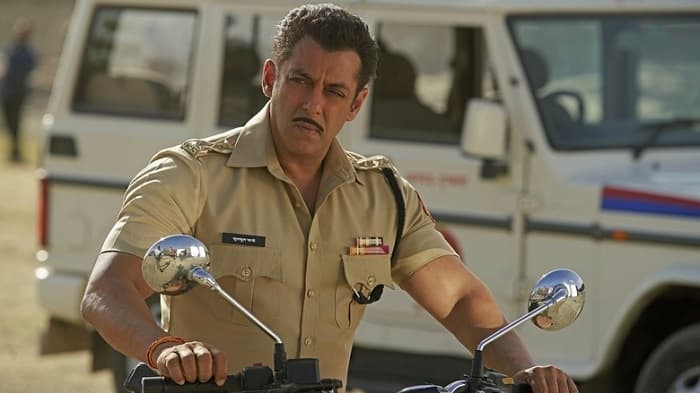 The humour is puerile, Salman tries a bit too hard to be Salman, the twists are easily guessable and the pairing of Bhai and Saiee Manjrekar looks goddamn creepy.
Which Bollywood Film of 2019 Disappointed You The Most?
9%
Saaho
14%
Kalank
14%
Student of the Year 2
9%
India's Most Wanted
5%
Bharat
5%
Super 30
9%
Housefull 4
5%
Drive
0%
Ujda Chaman
0%
Marjaavaan
0%
Pagalpanti
32%
Dabangg 3
Agree with our pick of the most disappointing films of 2019? Share your thoughts in the comments section below.
(The above story first appeared on LatestLY on Dec 29, 2019 10:11 PM IST. For more news and updates on politics, world, sports, entertainment and lifestyle, log on to our website latestly.com).