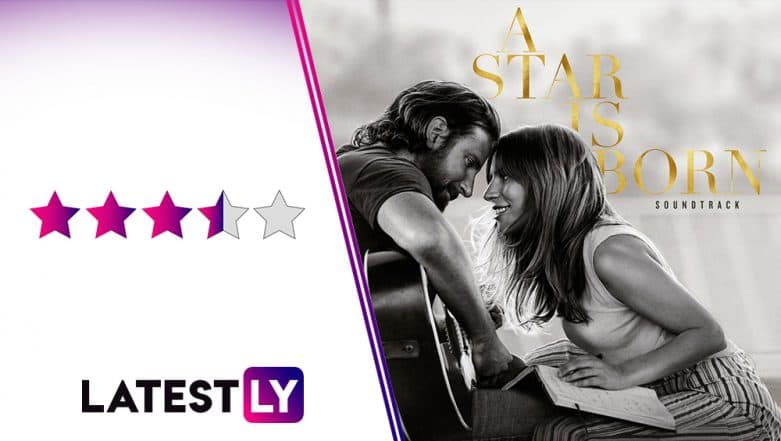 Time and again, showbiz romance eventually ending in tragedy has often been one of the best melodramas that the industry has woven. The idea started back in 1937 with William A Wellman's take on bad romance in the industry. The 1976 film, A Star is Born, starring Barbara Streisand and Kris Kristofferson also blends in music and tragedy as elements going hand in hand. Even Bollywood took a shot at glorifying the tragedy that comes with romance in showbiz with Vishesh Films' Aashiqui 2 that starred Aditya Roy Kapur and Shraddha Kapoor. Bradley Cooper, with a highly anticipated directorial debut, makes the emotional punches rather strong in this remake of A Star is Born as he croons with Lady Gaga.
The story is the same la vie en rose romance taking a sombre take as two artists try to make their relationship work. Cooper plays the celebrated Jackson Maine, a country music star with a voice and accent that matches up with the Arizonian sand. He's an alcoholic junkie who stumbles into a drag bar, hoping to get some liquor in his system but instead is mesmerised by the voice of Ally (played by Lady Gaga), a struggling artist who is immensely talented. Smitten by her in the first meeting, Maine pursues her only to fall head of heels in love with her. There's no denying that Gaga's voice does have the pain and pleasure of what music can do to your ears that lovers can't. However, she manages to up the ante with more fuel to her silky voice. Serendipity brings them together but eventually, it's fate that pulls them apart.
As Jackson and Ally's romance flourishes, so does Ally's career as she is recognised, wanted, awarded and evidently surpass her husband. Jackson, on the other hand, ties a strong connection with alcohol, drugs and other intoxication to drown himself from the guilt of being jealous of his wife's success. It is sad to see the guilt of jealousy gnaw at his heart while he is in turmoil of being there for his wife but disliking her fame. When Ally first walks in with Jack in the bar, she is well aware of his drinking habits. In fact, it is heartbreaking when she confronts him at the rehab and wonders whether he ever loved her or would ever love her in sobriety. Bradley Cooper broke his silence on 'A Star Is Born' Producer Jon Peters' Harassment Charges
A lot of important prejudice is touched upon in the film wherein Ally (Gaga), with a talent so fine, is not given an opportunity because of her looks. She even goes ahead and tells jack during their first meeting that she has been rejected by producers because vanity is more rewarding than talent. Jack, however, is too charmed by her to care about how she looks. In fact, he admits that he loves her big nose and would rather like her big nose on the billboard! It's a cute moment.
Sam Elliot, who plays Jackson's elder brother in the film, also portrays a remarkable performance by offering the shades of grey to Jackson's character. While Cooper and Gaga are trying to match up to each other's mindblowing acting chops, it is their singing and music that stays with you. Their renditions of soulful tracks with lyrics that melt the heart and break it too is too good to be true.
Yays
- The beautiful chemistry between Bradley Cooper and Lady Gaga.
- Gaga's voice that reverberates in your head as she pens down and croons to some of the melodious tracks.
- Cooper's 'fallen angel' performance that makes you empathise and sympathise him.
- The touching lyrics that is probably missing in the current pop sphere.
- Cooper's phenomenal job as a director.
- The masterpiece lyrics and soundtracks penned by Lady Gaga, Bradley Cooper, Willie Nelson and more.
Nays
- Scenes chopped off abruptly.
- The ebb and flow of emotional flow and logical narration.
Final Word
Go watch the film. Break your heart but know this, the songs will stay with you for as long as you live.