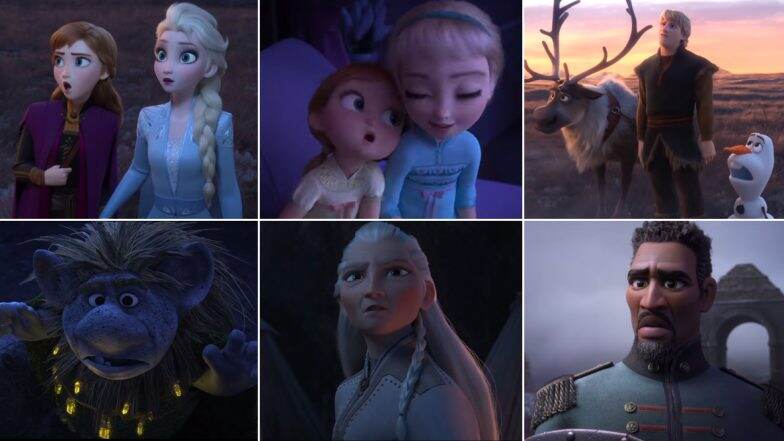 The new trailer for Walt Disney's next Frozen 2 is finally here. And in what can be anticipated to be one of 2019's most anticipated movies, this trailer sees Elsa, who is on her quest to get answers, not only attain them but also go to extreme lengths to keep Arendelle safe while Anna, Olaf, Sven and Kristoff accompany her out of her kingdom. Frozen 2 takes off where the first part left off and will continue the story of Anna and Elsa and finally see the latter get the answers she's been waiting to get since a very long time. Frozen 2 Trailer: Elsa's New Adventure Outside Arendelle is Dark and Will Test if Her Powers are Enough to Save the Kingdom (Watch Video)
Check Out The Trailer Below:
The new trailer sees Elsa hear a mysterious voice that causes her to lose control over her powers. Soon, Elsa will come across a troll who will ask her to follow her calling and guide her. With her entire team in tow, Elsa manages to reach a mysterious land where when accosted by a group of people, Elsa reveals that the fog parted way for them. Disney's Frozen 2 Clocks 116.4 Million Views In 24 Hours; Makes A New Record!
The movie, directed by Jennifer Lee and Chris Buck, the film is all set to hit the screens on November 22, 2019. The 2013 Frozen movie won the Oscars for being the best-animated feature and also the best original song for 'Let It Go'.