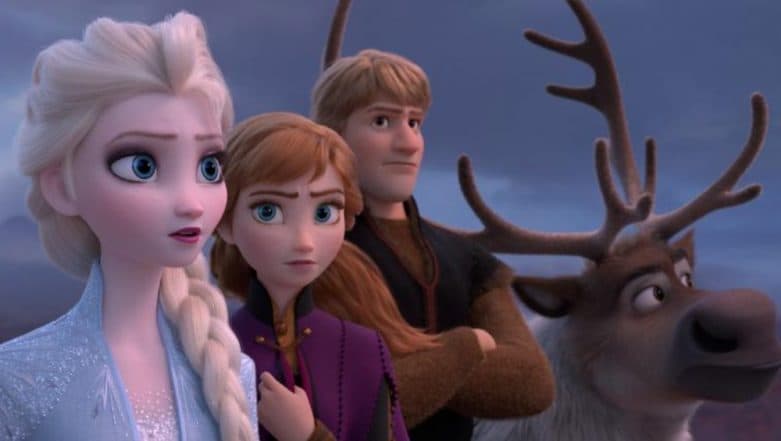 Disney's Frozen 2 seems to have created a big record much ahead of its release! The first teaser of Disney's Frozen sequel has managed to earn 116.4 million views in its first 24 hours. This is the highest number any animated trailer has ever managed to earn. With this, Frozen 2 has surpassed or rather overthrown Incredibles 2's trailer views, which stood tall at 113.6 million viewers.
The teaser of Frozen 2 released earlier in February and easily found a lot of speculations and fan theories make its way on social media. Speculations of Anna and Kristoff having a daughter to Elsa having to face new troubles, quite a lot of guesswork kept the netizens busy. The teaser of Frozen 2 has quite a few interesting features that make us wonder what the new plot could be.
The teaser trailer has Elsa (voiced by Idina Menzel) make several attempts to conquer some sort of an element as she tries to freeze over the ocean. Meanwhile, Anna and Kristoff along with their reindeer, Sven, are also engaged in an adventure of their own. Elsa, Anna and Kristoff do reunite as they set out on an adventure that's definitely away from Arendelle.
The original Frozen film grossed more than $1 billion worldwide when it released in 2013 and even earned itself an Oscar trophy. They received Best Animated Feature and Best Original Song for 'Let It Go'. The film is set to release on Thanksgiving this year. The film also has voices lent by Kristen Bell and Jonathan Groff. A full-fledged trailer is also set to make it's debut soon.