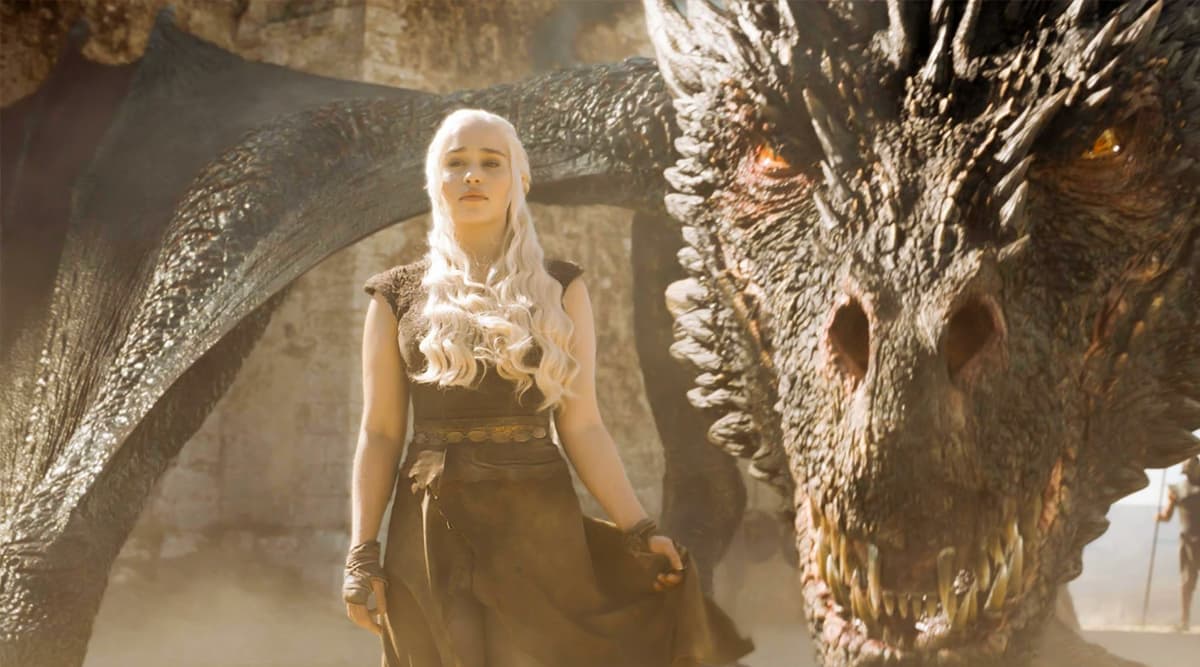 The Game of Thrones series can surely be termed as one of the most successful one in the history of showbiz. The grandeur, fights, romance and ofcourse the dragons, all things looked so very real and that's why fans were so glued to the show. Although season eight of the GoT series did not serve what fans wanted and so the finale episode of this fantasy drama was quite a disappointing one. Having said that, today was a roller-coaster day for the Game of Thrones fans. Why do we say so?  As the long awaited prequel titled Bloodmoon starring Naomi Watts got cancelled due post-production issues. But then came the saviour, as HBO announced a prequel to GoT called House of the Dragon. In no time, fans got excited and Twitter exploded with many reactions. HBO Cancels Game of Thrones Prequel Starring Naomi Watts; Goes Ahead With House Targaryen's Prequel House Of The Dragon.
Also to note that in the announcement tweet by HBO, we see the Targaryen sigil which only hints that the prequel can or will be on the lines of House Targaryen. Coming to the point, here are some of the fans reactions which are super LIT. GOT Creator George RR Martin Binge-Watches HBO's Chernobyl, Wants It to Win a 'Truckload of Emmys'.
Check Out The Tweets Below: 
BLOODMOON GOT CANCELLED THE SAME DAY HOUSE OF THE DRAGON GOT THE GREENLIGHT pic.twitter.com/TdWlRa3njS

— 𝐴𝐴𝐴𝑆𝑂𝐼𝐴𝐹 (@aaasoiaf) October 30, 2019
This One Is For Khaleesi! 
emilia public appearances, d&d fired from star wars, flop stark prequel cancelled and targaryen prequel titled house of the dragon with 10 episodes straight to series order announced without d&d's involvement all in the same day pic.twitter.com/ng4wlIAljm

— ً (@theliqhthouse) October 30, 2019
HOUSE OF THE GODDAMN DRAGON pic.twitter.com/4CZgU41AKi

— 𝐭𝐡𝐞 𝐝𝐫𝐚𝐠𝐨𝐧 𝐪𝐮𝐞𝐞𝐧 🎃🦇 (@queensdaenerys) October 30, 2019
Hilarious!!!
me leaving the got fandom after the mess that was season 8 vs me coming back to watch the house of the dragon prequel pic.twitter.com/7Bx7zB9HmP

— rita (@phoebehalliwels) October 30, 2019
since house of the dragon got announced and they already ordered an entire season aka 10 episodes it's time to schedule a reread of the masterpiece this series will be based on aka fire and blood pic.twitter.com/eqAuYXBdU4

— ju (@yensclarke) October 30, 2019
The dragon filled series will be co-created by George R.R Martin and Ryan Condal. Miguel Sapochnik and Ryan will be the show-runners. Indeed its a rejoicing moment for all the fans of GoT, or we say House Targaryen . Well, the new series about when the series will make it to our TV screens is not yet disclosed. Stay tuned to LatestLY!