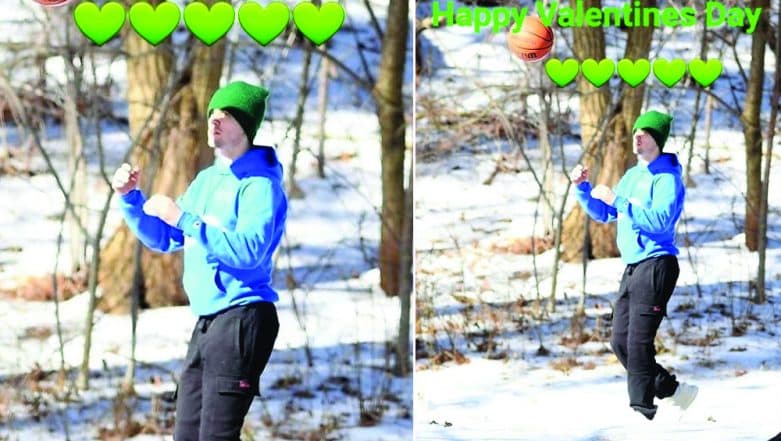 While many expected Justin Bieber to post some mushy pictures with wife Hailey Baldwin on Valentine's Day, the 24-year-old singer surprised everyone by spending the romantic day alone in New York City. Bieber was spotted enjoying a game of Basketball alone on Valentine's Day. Given the freezing temperatures in New York, the 'Sorry' singer was all wrapped up in warm clothing while playing the game. The singer is currently undergoing treatment for depression and hence was away from wifey Baldwin.
There have been reports about Hailey being extremely supportive of Bieber in his struggle with depression. She is the prime reason, Justin is working hard on getting better soon. While the couple was supposed to host a religious wedding ceremony, it was delayed considering Bieber's mental health condition and it has been postponed for now.
Take a look at Justin Bieber's Valentine's day picture here:
Even though Justin spent the romantic day away, supermodel Hailey Baldwin took to Instagram to share an adorable picture of the duo kissing and even left a sweet message for Bieber. She wrote, "I get to be his valentine forevaaa evaaa???? 😻😻"
Here's Hailey Baldwin's lovely post:
View this post on Instagram
There had initially been a lot of reports in the media surrounding Bieber's depression post-wedding. Rumours suggested that he had hit a rough patch with wife Baldwin and that was the reason for his depression. Though the singer later stated that it was, in fact, his wife who has been the most supportive in this phase.