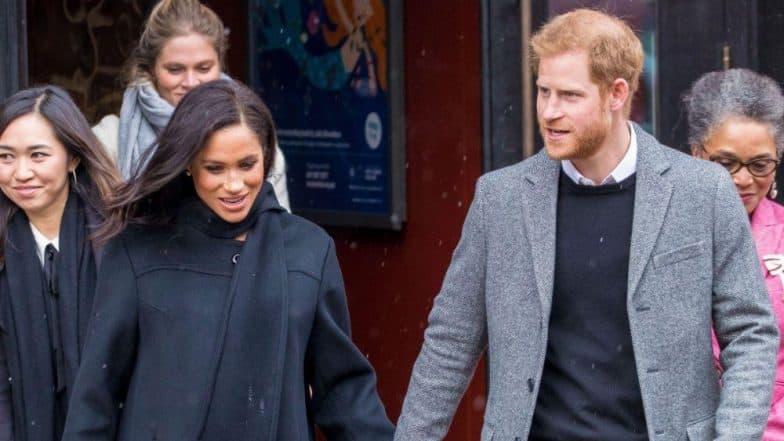 The Duchess of Sussex, Meghan Markle, ahead of her due date, decided to take a short trip to the United States! Markle, who is expecting her first child with husband Prince Harry is currently in the third trimester of her pregnancy. But she secretly took a short trip to her homeland for her baby shower.
As per a report on E! News, the website confirmed that Meghan Markle has flown out to attend her baby shower. The shower will also have some of her close friends attending the same in the States. The baby shower is being organised by BFF Jessica Mulroney. Earlier, E! News also confirmed that the Duchess was spotted a the Ladurée restaurant and bakery in Manhattan's SoHo neighbourhood.
A report on Harper's Bazaar states that a source revealed how Meghan's visit to the US was planned months ahead. "The trip is a lovely chance to catch up with friends and spend time in a city she loves. This will be the last time a lot of them will see Meg until after the baby is born so it's nice to share precious moments," said the source. Another source added, "It's been a relaxing visit. Nothing beats face time with your friends. Meg will be flying home refreshed and relaxed—and with a lot of new baby clothes."
Meghan Markle from one of her visits in London - 
Meghan and Prince Harry's first baby is due by the end of April or first week of May. So far no pictures from Meghan's trip to the US have been made public. Kensington Palace also refused to comment on the same so far.