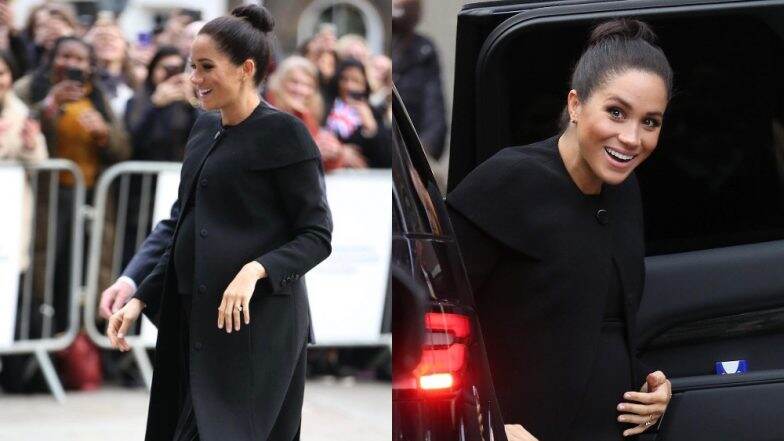 Meghan Markle has managed to spark debate among British royals yet again. The Duchess of Sussex and her fashion choices have been a talking point among the Englishmen as they find it absolutely unlike a royalty. While usually, it's her clothes and the camaraderie between the royal couple on tours that catch everyone's attention. But turns out there is something beyond her outfits that has caught the attention of Western paparazzi.
Turns out the Duchess has worn a top knot for the first time as a member of the royal family, which seems to have got all the tongues wagging. Meghan was visiting the Association of Commonwealth Universities at the University of London when she was spotted wearing a top knot along with a posh black ensemble. Of course, her dress and the fact that this is her first official visit with the Association of Commonwealth Universities's Patron of the organization was in news, her look was a separate story. Needless to say, Meghan pulled off the top knot effortlessly while she continued to maintain a big smile on her face.
Meghan Markle stepping out of her vehicle -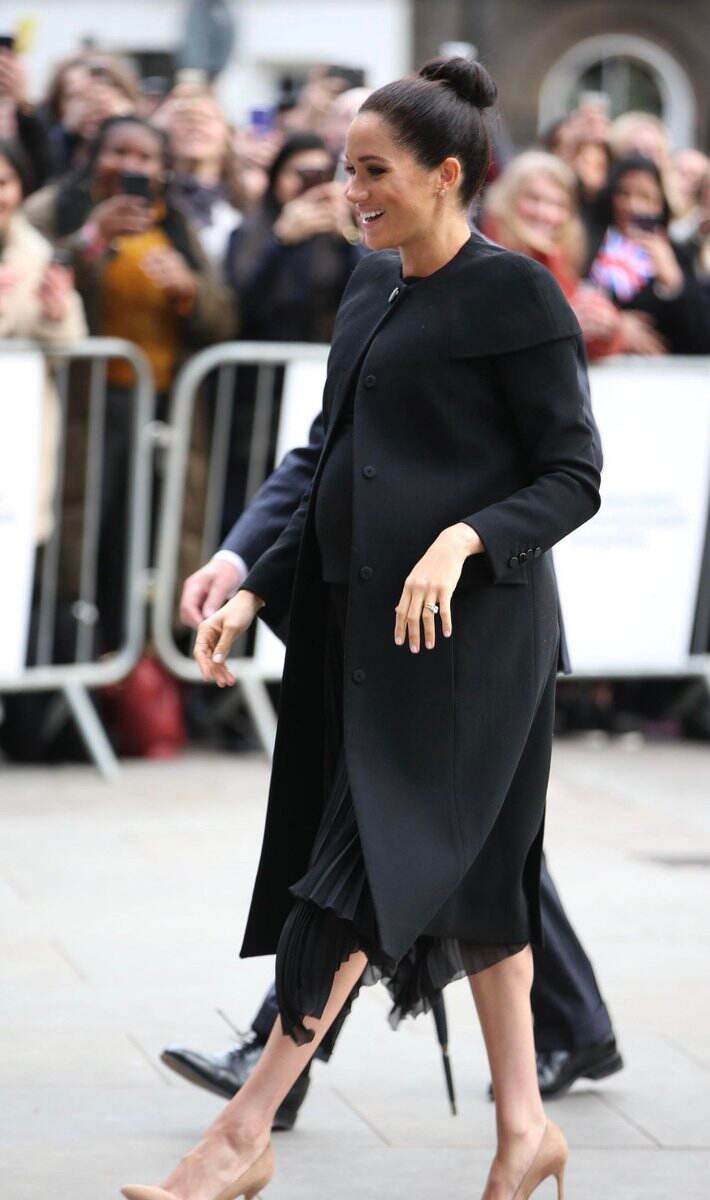 Meghan flashing her luminous smile -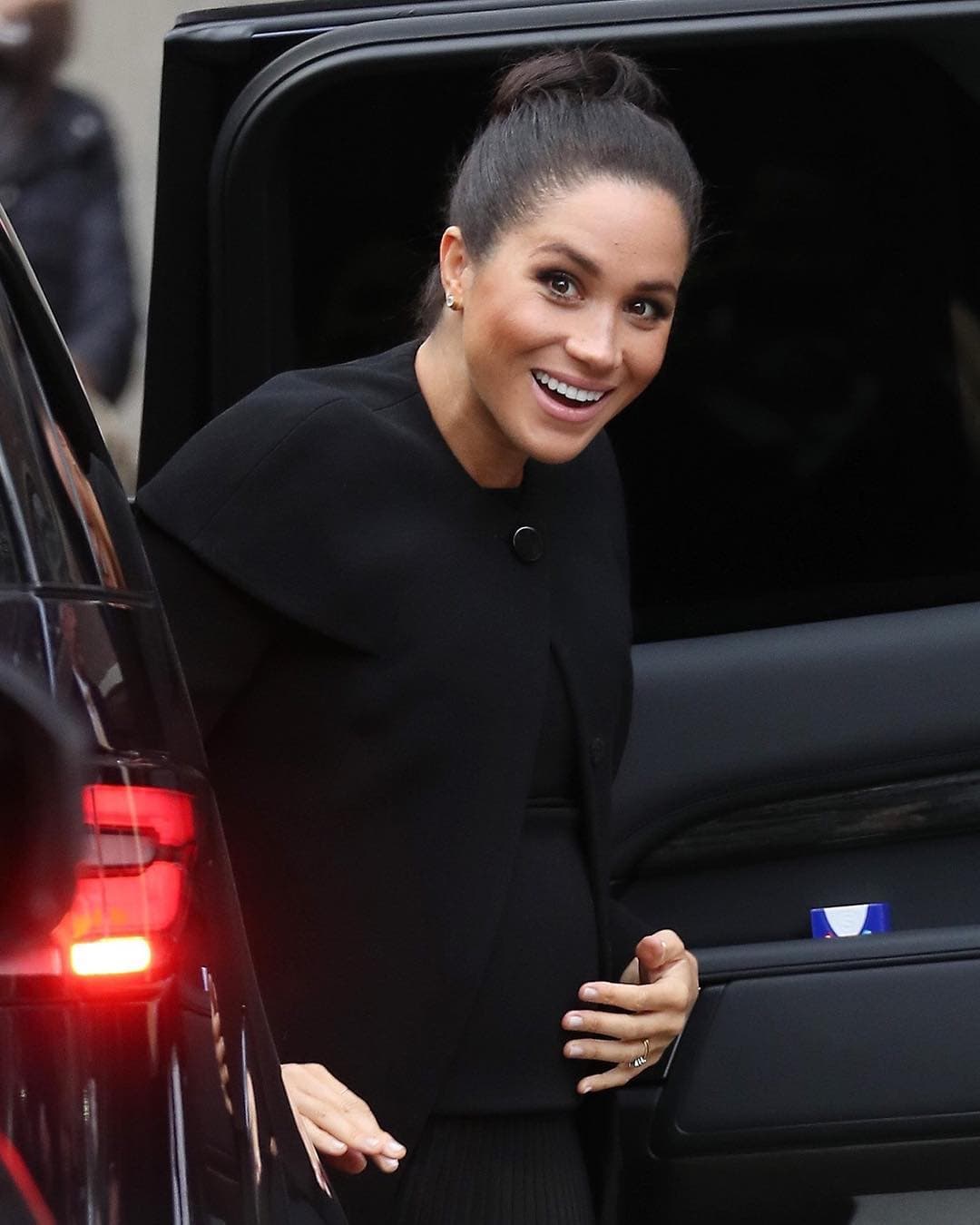 Meghan has often been spotted, primarily sporting her messy bun or her hair let down or even her hair tied up in a ponytail. However, this is the first time that she is seen wearing a top knot. The Duchess of Sussex is expecting her first child with the Duke of Sussex, Prince Harry. It is rumoured that the couple is expecting their first child in late-April or early-May.