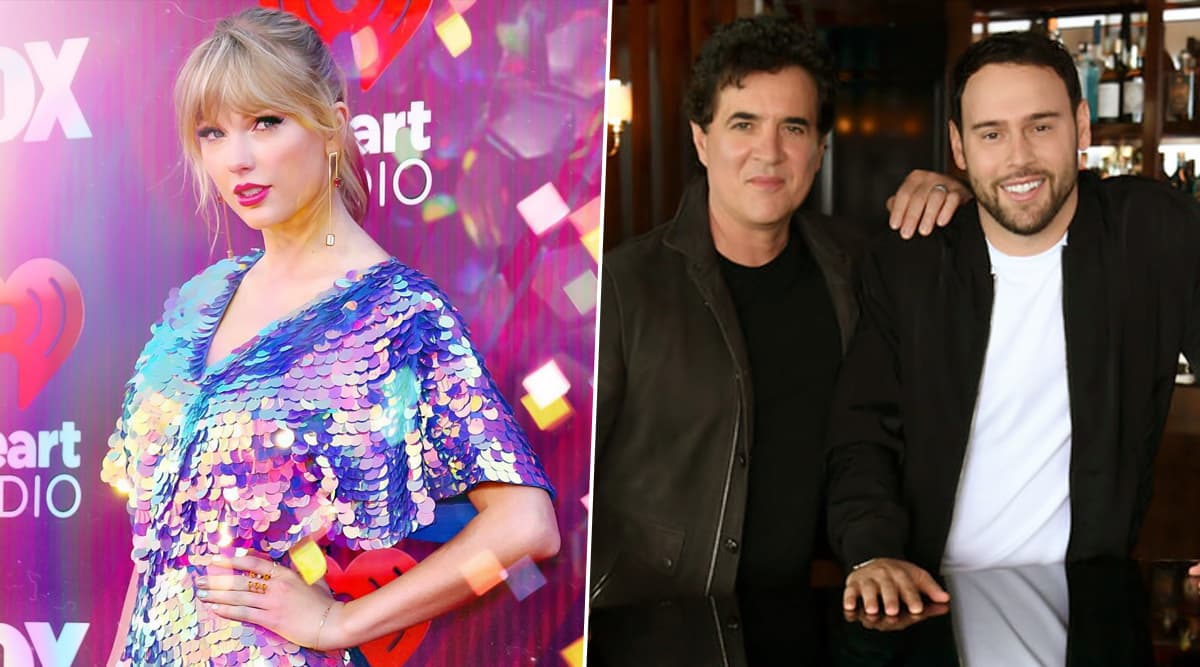 The whole Taylor Swift, Scooter Braun, Scott Borchetta, Big Machines controversy has now taken yet another nasty turn with Tay being barred from using her own music to perform and the singer asking her fans for help. At the soon to take place American Music Awards (AMAs) where Taylor Swift is all set to be honoured with the 'Artist Of The Decade' award, the singer had planned to dedicate her win to the fans who made her and was all set to perform a medley of her old songs that made her the star she is today. However, because of her record label Big Machines being purchased by Scooter Braun and Scott Borchetta, who Taylor initially accused of having bullied her, Taylor's performance plans have now gone haywire. Cara Delevingne Slams Justin Bieber After He Butts Into Taylor Swift-Scooter Braun Tirade and Offers the WORST Apology Ever
In a Twitter post this morning, the songstress revealed to fans that because of the terms and conditions in accordance with her old label's new owners, Taylor can not perform to any of her old songs as it will mean she is 're-recording' her music album.
Check Out Taylor's Tweet Below:
Don't know what else to do pic.twitter.com/1uBrXwviTS

— Taylor Swift (@taylorswift13) November 14, 2019
Taylor also revealed everything that was communicated to her and also announced that Netflix had been making a documentary on her life. The 'Love DStory' hitmaker revealed that Scott and Scooter have refused the usage of any of her previous songs or videos and even performance footage for the Netflix Project. Taylor Swift Confirms Justin Bieber Cheated on Selena Gomez After His Instagram Diss
She also wrote in her post how the duo communicated to Taylor's team that she can only use her music if she does not re-record her old music (like she had announced to her fans that she would) and also stops publicly talking about Braun and Borchetta. Taylor asked her fans to 'let Braun and Borchetta know how they feel' and urged them to spread the word and help her so that she can perform her own music.
A few months back, Scooter Braun purchased Big Machine Labels, which also gave him the rights of all the music that was with the record label. Taylor who accused Braun of bullying her on social media made her displeasure very evident. The feud went on for quite some time with Braun's good friend Justin Bieber butting in and first shaming Swift and then apologising. Big Machines CEO Scott also revealed on his blog that he he gave Swift every opportunity to own her music but she left the company. Well, looks like their feud is not going to end anytime soon.