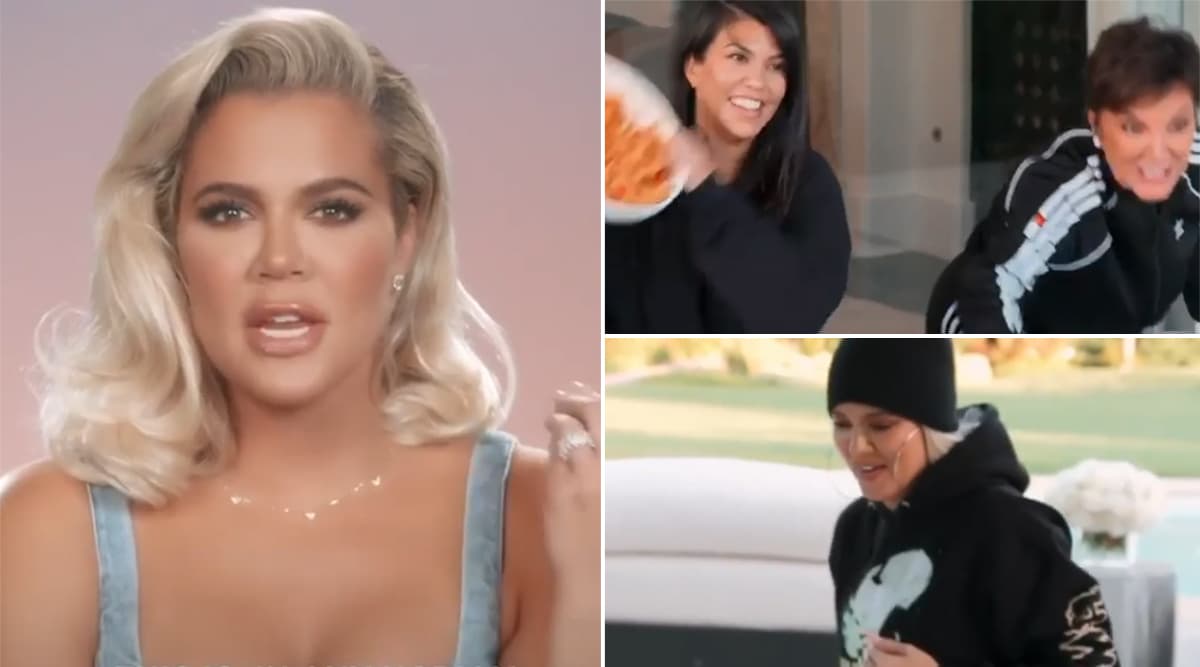 Are you 'Keeping Up with the Kardashians?' Well, if not, here we have a new news from the latest episode of the show. The members of Kardashian family are known for their apparent raw lifestyle and its display through this show. The fans are always divided into two after the episode rolls out. However, this particular episode is already gaining major flak from the netizens. Khloe Kardashian shared a video also featuring Kim, Kourtney and Kris Jenner, 'playing' with food by throwing the items on each other! Anaconda in Kim Kardashian's Backyard! Kris Jenner Shares Video of The Massive Snake From Her Daughter's LA House.
Obviously, as disgusting as it sounds, the visuals too disturbed the fans of the K clan. The family members got indulged into a 'food fight' just to 'laugh' and have a merry time. Ironically, Khloe herself says in the video that it is 'bizarre, disturbing and unacceptable.' The video also has Kris justifying the act. When Khloe says that 'this is no way to live,' Kris retorts saying, "no, this is no way to live but if you can laugh at this, and breathe then I think you are doing a-okay." Check out the video below.
Kardashians Having a Food Fight
Indeed, the Kardashian family has some die hard fans who are probably blinded by the love. These fans found this a fun thing and even wanted to be a part of this 'fun' session. However, the majority of the netizens pointed out the sheer wastage of food for absolutely nothing. They definitely did not find this an appropriate way to 'breathe' or 'laugh.' Some even  rightly reminded them of the people who starve on daily basis and that wasting food is no joke. Well, we wonder how the Kardashians take on this criticism or do they just decide to shrug it all.