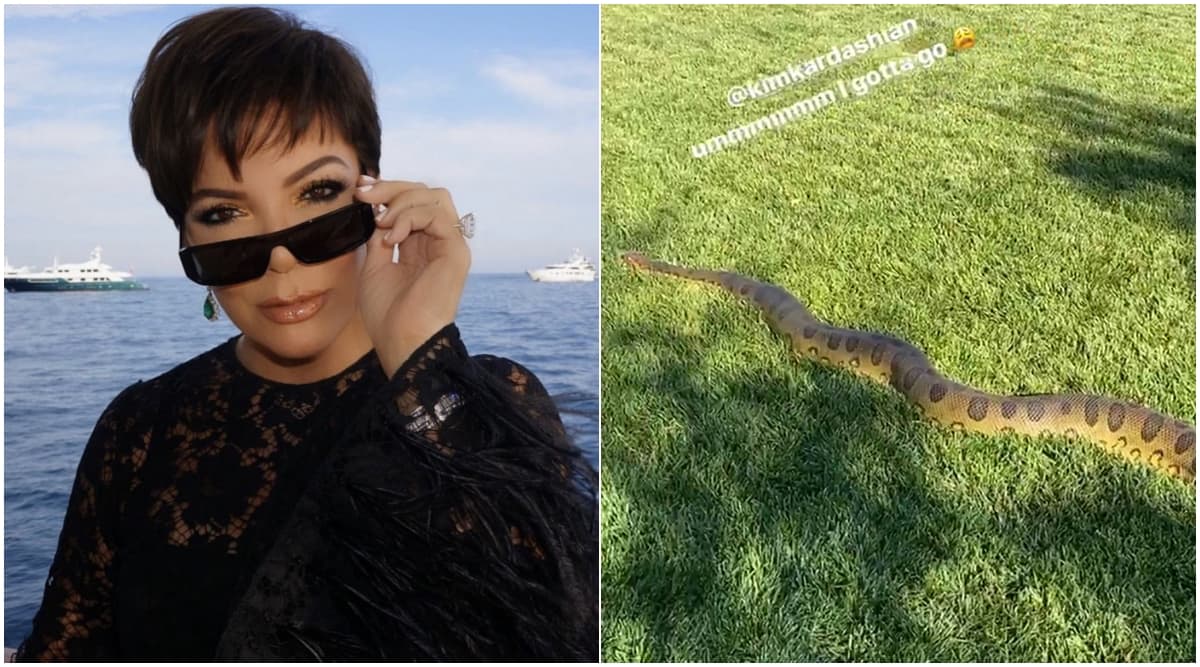 What would you do if you see a dangerous snake slithering across a house's backyard? The instinct would be to freak out! But why would Kim Kardashian have an anaconda in her house? This exactly was Kris Jenner's question when she saw a massive 10-foot-long anaconda in her daughter's backyard. Jenner posted an Instagram story which saw the dangerous snake slithering through the green backyard in Kim Kardashian's LA house. Kardashians Turn 'West Worms' for Halloween 2019! Kim Shares Pictures of Whole Family Dressed Up as Creepy Yet Glamorous Insects.
The video can be disturbing for someone who is too scared of snakes. The large snake is lying on the grass and there is no handler or anyone nearby, making us wonder if the snake has lost its way or it is completely normal to have a slither buddy in the backyard. Kris Jenner was totally freaked out to see the snake and we wouldn't blame her dramatic scream in the video that she's put up on Instagram. "This the anaconda in Kim's backyard right now, and I think I'm going to go home. I gotta go," she is heard saying.
Check Picture of Anaconda Snake in Kim Kardashian's Backyard: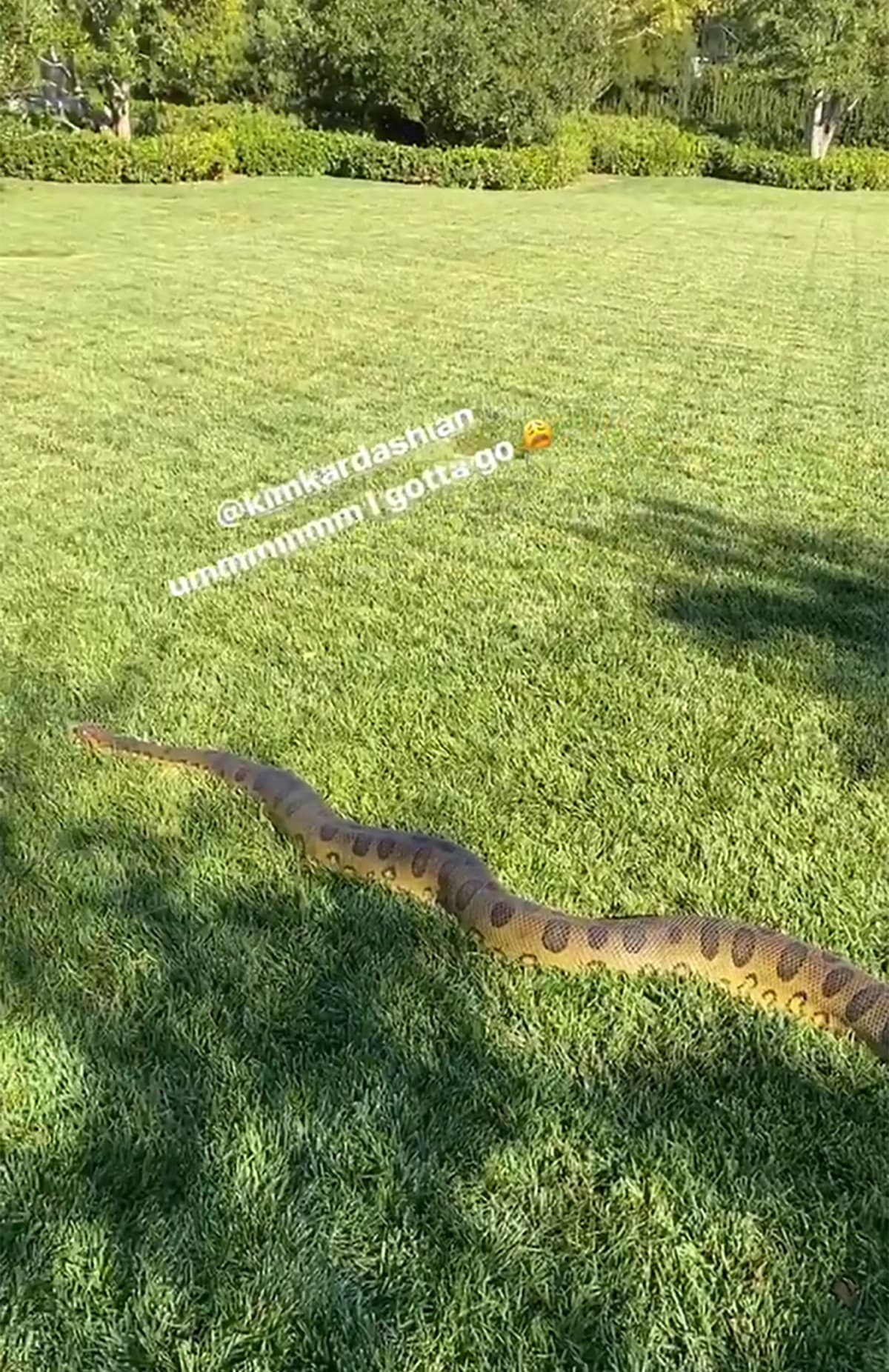 Watch Video Here:
Well, that's quite a huge snake and we are sure it must have freaked many. The Kardashians recently moved into a new property that spreads almost 1.8 hectares. The couple recently another property, a huge mansion in Hidden Hills. They have also made a purchase of surrounding properties here so looks like they will have to get used to such freaky visitors?
The anaconda species are among the largest snakes in the world and are highly dangerous. They strangulate their prey and kill them. We hope the Kardashians have a strong plan to deal with the uninvited guests.