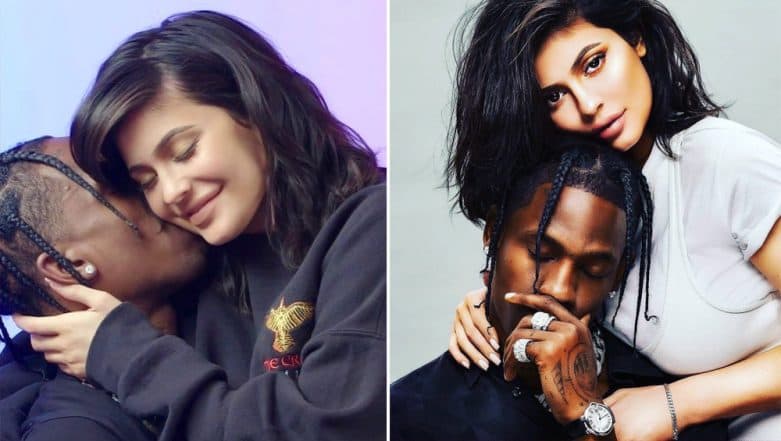 We've all been waiting for someone to finally say that Kylie Jenner and Travis Scott are getting married, we are desperate to see the two exchange rings and call themselves man and wife. However, it looks like our wish may come true soon. Recently Travis Scott opened up about taking his relationship with Kylie Jenner a step forward in an interview with Rolling Stone. The power couple isn't married yet but keep giving up relationship goals. In the interview with Rolling Stone, Travis said, "I need her with me to operate. She's that one." He further said, "We'll get married soon. I just gotta sturdy up—I gotta propose in a fire way." Recently, Kylie Jenner Goes Almost Naked Posing With Boyfriend Travis Scott for GQ Magazine Cover! See Couple's Insanely Hot Photoshoot. 
Kylie Jenner and Travis Scott were seen referring to each other as "wifey" and "hubby" which also lead to a rumour on social media that they probably got married in a hush-hush.
Take a look at the picture of this perfect family!
View this post on Instagram
While he is wondering how to make it the proposal out of this world, his records have set the bar way high. In the past he has given gifts like a house full of flowers and vintage Rolls Royce, we can't wait to see what he does now to propose his lady love. Scott and Jenner are proud parents to 10-month-old daughter, Stormi Webster, who is probably one of the most loved babies with amazing parents like Travis and Kylie.