Kylie Jenner is everywhere and this time in the company of her favourite man – boyfriend Travis Scott, who is also the father of her daughter, Stormi Webster. The 20-year-old new mom seems to be compensating for her months-long absence from the public eye, thanks to the very secretive pregnancy. Firstly she was all over the news after Forbes touted her as America's "youngest self-made billionaire ever, male or female," and now Kylie is now setting our hearts on fire with an intense photo shoot with beau Travis Scott for GQ. Expectedly, the photo shoot has scantily-clad, alright, almost naked Kylie Jenner turn seductress for her fully-clothed partner. Sexist much, nope, if you are the whole package like the beauty mogul from Calabasas! Kylie Jenner Admits She Got Rid Of All Her Lip Fillers; Fans Say that She looks like Old Kylie.
One of the most prominent members of the insanely popular clan, Kardashians and Jenners, Kylie is always the cynosure of everyone's eyes. While Forbes' 'self-made' title for Ky may be receiving backlash, but there's no denying she is a pro at handling a successful business empire. Her 27-year-old boyfriend, Travis Scott is no different. He is an electric rapper, singer, songwriter, and record producer in the game. The widely-popular magazine is endorsing Kylie Jenner and Travis Scott as "world's most powerhouse power couple," and have found takers in millions.
Meet "World's Most Powerhouse Power Couple"- Kylie and Travis!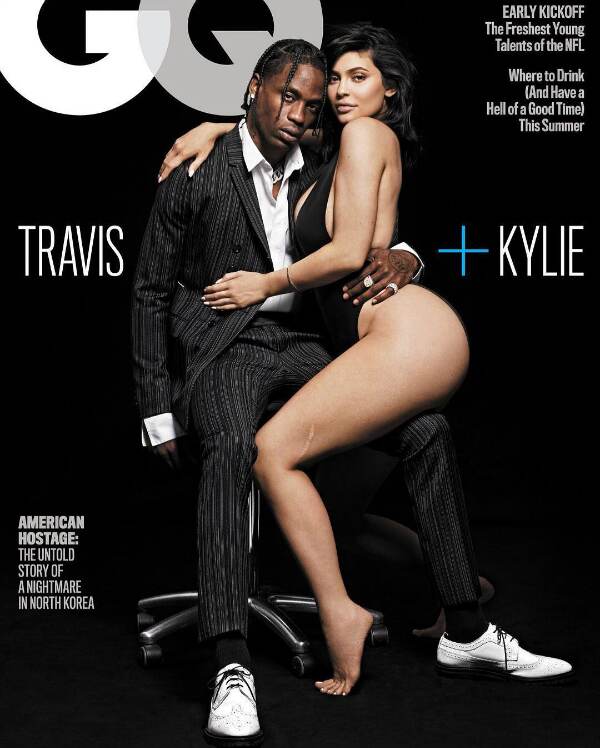 Like everyone on this planet, who are divided into - love Kardashians & Jenners and hate Kardashians & Jenners but cannot ignore them, we too could not resist looking at the umpteen set of pictures and videos splashed on Instagram by Kylie and the magazine. Beginning with the magazine cover, we have Kylie Jenner wearing a barely-there cut-out black leotard sitting on Scott's lap. Flaunting her curves, the position works out just perfectly. But the show-stealer is a big scar on Kylie's right light, right above her knee.
Kylie's Got One Fine Booty, And Travis Got Kylie!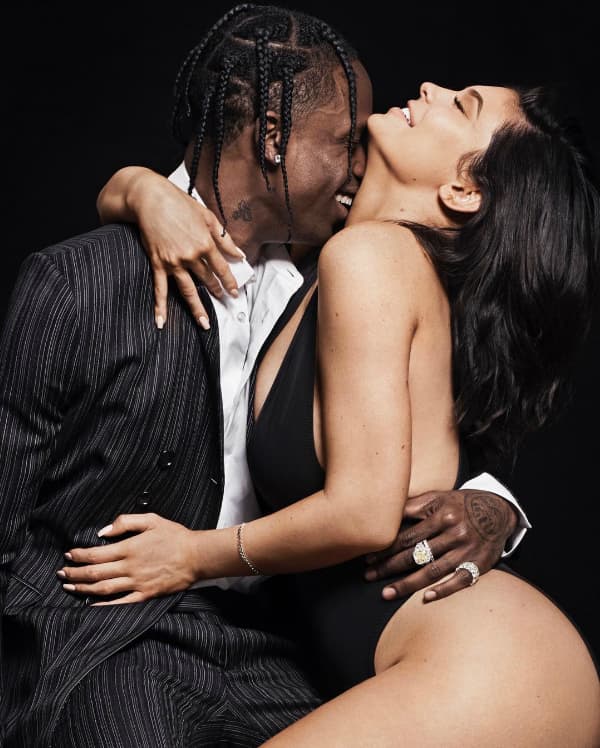 Daughter Stormi Webster's Dada and Mama Lost in Each Other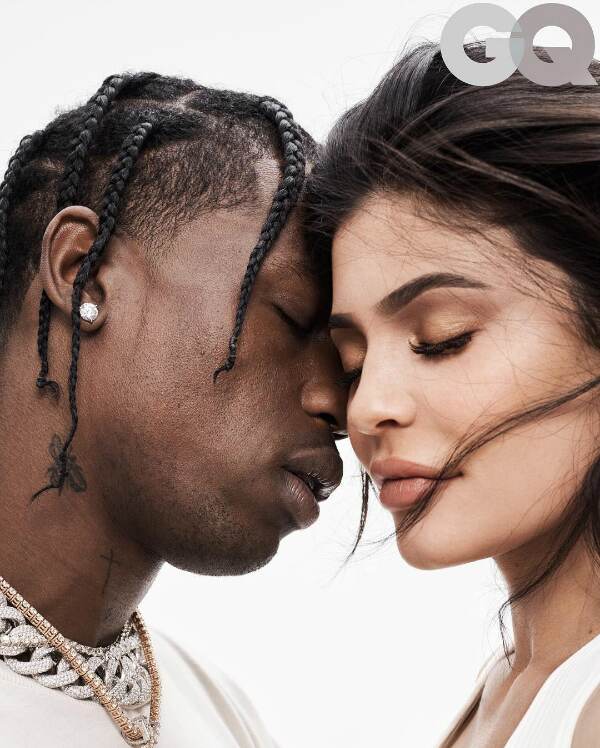 Kylie and Travis, and Their World Together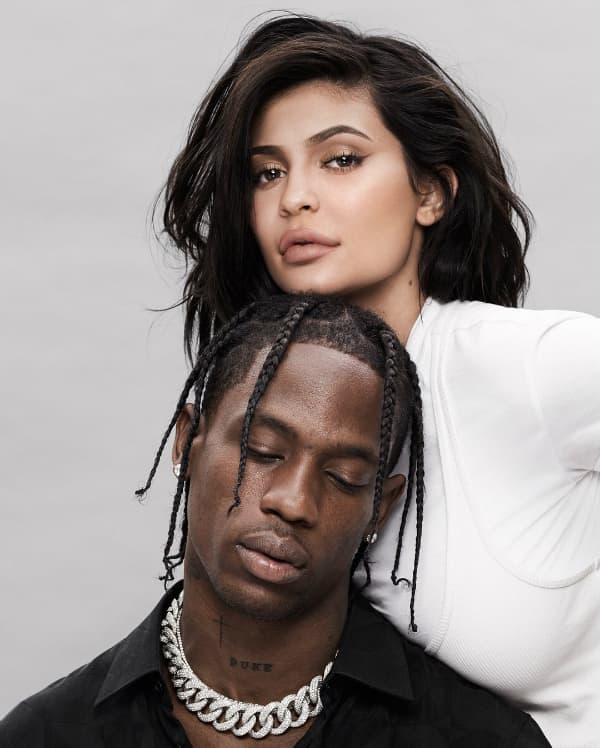 Apart from the black monokini, Kylie is also seen posing in a tight white dress with thigh-high white stockings. And then you have pics of intense love-making for the camera like Travis strategically placing his hands to give Kylie a chance to flaunt her buxom. While Scott may appear a little robotic, a bit bored in some pics, but Kylie's oozing sex appeal and commanding presence in front of the camera will blow your minds away.
Just Look at the Beauty Mogul From Calabasas Own this Shoot!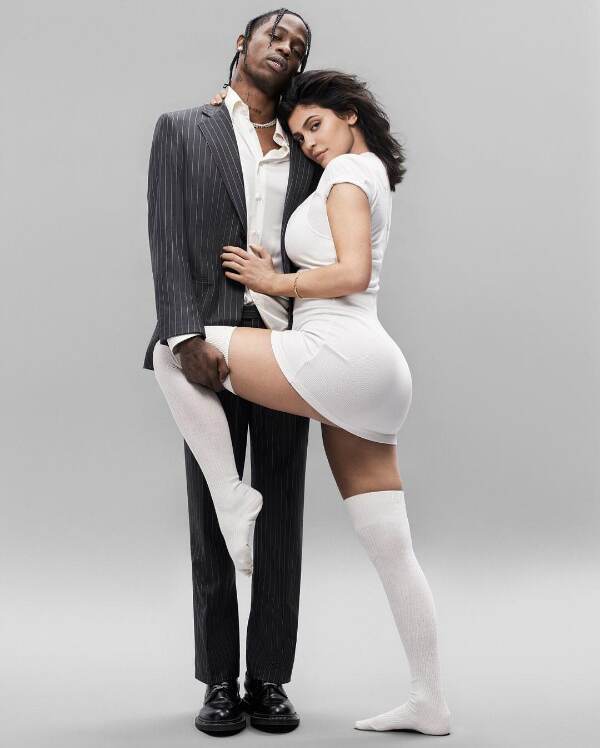 Some of the many, many things GQ has written about the young couple, let's look at the introductions given to them. They write, "Kylie Jenner is a billionaire business mogul. Travis is the most electric rapper in the game. As this generation's most electric hip-hop headliner, he'll be able to sell out a tour and incite riots across the world for the foreseeable future." Exaggeration, or not, entirely you guys' call but the couple did share some cute conversation, which you'll totally love it.
GQ Photoshoot Is Too Steamy for Words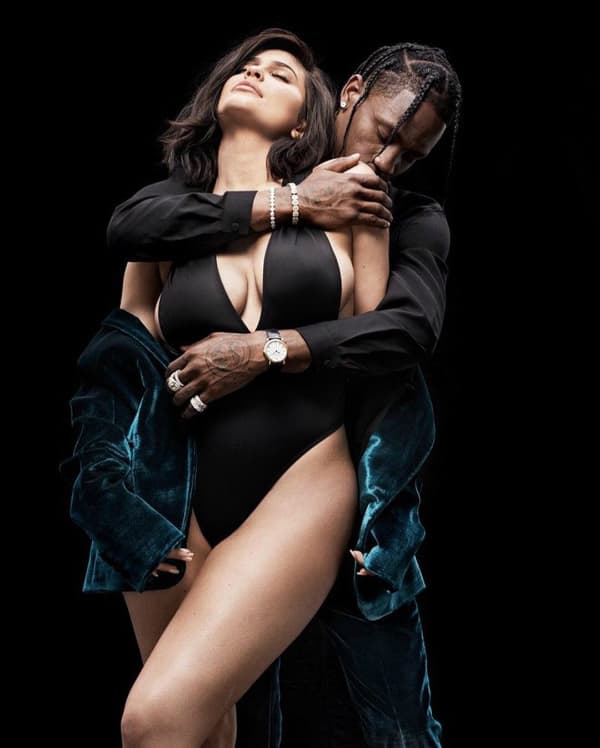 Speaking about her first meeting with Travis, Kylie quipped, "We always knew each other. Like, we were hanging around each other. I mean, we just had mutual friends—that's what it was," Kylie recalled. "But we never really had a conversation because I thought that he didn't like me." They're now proud parents of five-month-old Stormi Webster, for whom they've thought of sweetest nicknames like "StormStorm," "Burrito" and "Peanut" as revealed during a Q&A video for GQ.