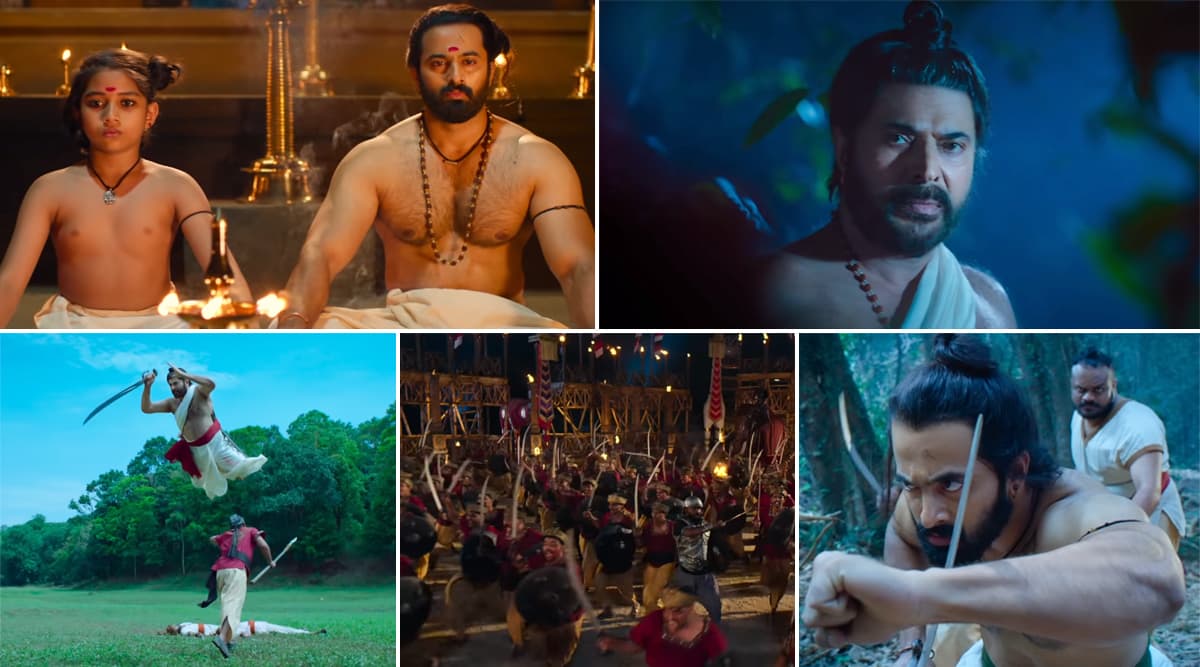 Mamangam, directed by M Padmakumar, is based on the 18th century Mamangam festival that always resulted in a bloody feud between two kingdoms. The festival was the subject of another movie in the '70s that had the late Prem Nazeer and Jayan in the lead. The new Mamangam tells a different story, with Mammootty in the lead. Unni Mukundan, Prachi Tehlan, Siddique, Mohan, Iniya, Anu Sithara are part of the ensemble cast. Mamangam has been heavily promoted not just in Kerala, but also in other industries, so expectations are sky-high from this ambitious period drama. Mamangam Trailer: Mammootty Finally Dominates The New Promo of The Period Saga and We Are Loving It (Watch Video).
Both Mammootty and Unni Mukundan play warriors from the Valluvakadu clan, who have made it their suicide mission to beat the Zamorin king, the upholder of the Mamangam festival. However the clan had been suffered defeats for nearly three centuries. When Mukundan's Panicker gets a divine vision to enter the Mamangam festival along with his little nephew who is also an exemplary warrior. Will Valluvakadu clan finally see victory or will they face another bloody defeat? Mammootty's Fan Changes Wedding Date for His Upcoming Film 'Mamangam'.
Watch The Trailer Of Mamangam Below:
There is no doubt that Mamangam is ambitious both in its scale and picturisation. Every frame feels rich and Padmakumar has given the film the right kind of a period feel. Most of the characters feel interesting. But the shift of focus from one lead to another gets prolonged a bit too much. The first act, despite some interesting moments, does drag a lot and takes its own sweet time to get to the point. The arrival of Siddique's Valluvakonthari and Mammootty's re-entry in a never-seen-before Avatar do spruce things up, hopefully, leading to a better-paced second half.
Stay tuned to this space for the complete review of Mamangam.