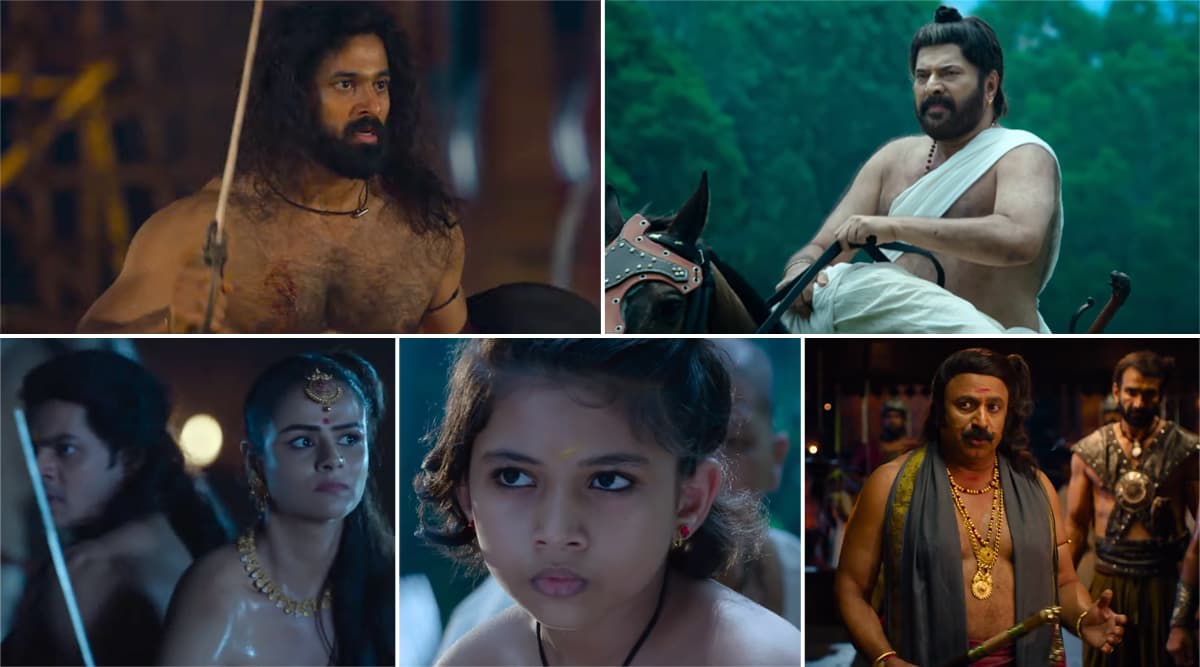 The next big Malayalam release will be the Mammootty starrer Mamangam that will release on November 21, 2019. Starring Prachi Tehlan, Siddique, Unni Mukundan, Kaniha, Mohan Sharma, Anu Sithara and Malavika Menon among others, the period drama is said to be a magnum opus already. Based on the Mamankam Festival that was held every 12 years on the dry-river bed of the Bharatapuzha river, the first trailer of the movie was dropped on September 28, 2019 and opened to some amazing reviews. Mamangam Making Video: From Intense Sword-Fighting to Intriguing Secrecy Over Mammootty's Role, This Period Film Holds Your Attention
What did not go unnoticed was how the film had been shot on a grand scale, rivalling many big-budget Malayalam films. And now, the makers released yet another clip of the movie, that sees the women in action along with a more better glimpse of Mammootty than there was in the first trailer.
Watch The Trailer Below:
For those who are unaware of the film's plot, it will trace the ancient story of the rivalry between the Zamorin rulers and Chaaverukal rulers and the end of the 280-year old war. There was another movie in 1979 titled Mamankam that starred Prem Nazir, Jose Prakash, Jayan and Alummoodan in the lead roles. Also some reports mention that Mamangam will have a different storyline than Mamankam. Mamangam Teaser: Mammootty Starrer Based on Mamankam Festival Looks Promising and Visually Spectacular (Watch Video)
Mamangam's first part was directed by Sajeev Pillai, who researched for 12 years on the festival. But he was replaced by M. Padmakumar as the director. Mamangam will release simultaneously in Tamil, Telugu and Hindi languages as well, along with Malayalam.