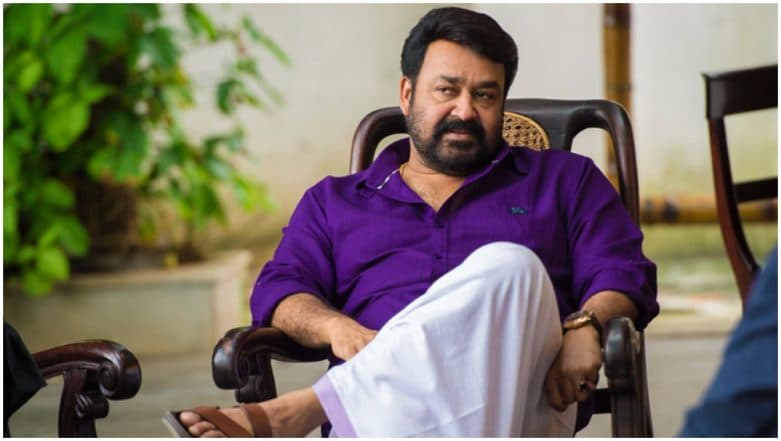 So, Mohanlal is one of your favourite Malayalam actors and you simply can't get enough of him. Well, in that case, we have good news for your ears. After four decades of ruling your hearts with his acting skills, the actor is all set to foray into direction with Barroz - a 3D movie. This big news was put on his blog 'The Complete Actor' that was released on Easter. Barroz as a title sounds damn interesting and its storyline is equally intriguing. Lucifer: Prithviraj Sukumaran Reveals New Character Poster for Mohanlal That Hints Sequel is On The Way - View Pic.
"In my journey with cinema for over four decades, even beyond a decisive juncture, comes a wonderful chance. I am directing a movie. From the one who enacted many different roles before the camera is moving behind," wrote the actor on his blog. The movie is set in the Portuguese era and revolves around a man who protects the 400-year-old treasure of Vasco da Gama, the explorer. The actor will also star in his directorial debut and play the titular lead. Casting for other international actors is going on simultaneously. Kaappaan Teaser: Suriya and Mohanlal Starrer Looks Like an Exciting Action-Packed Political Drama.
The actor's earlier plan was to make a 3D stage show with director T.K. Rajeev Kumar. He even organised a meeting with Jijo Punnoose, who made 'My Dear Kuttichathan' in 1984, the first ever Indian movie to be filmed in 3D. However, since the idea and its implementation was costing an enormous amount, he decided to drop it and go ahead with Barroz. Since Jijo had already penned the script for 'Barroz – Guardian of D'Gama's Treasure, Mohanlal decided to direct it and star alongside. We bet direction would be just another feather in his already glorious hat.