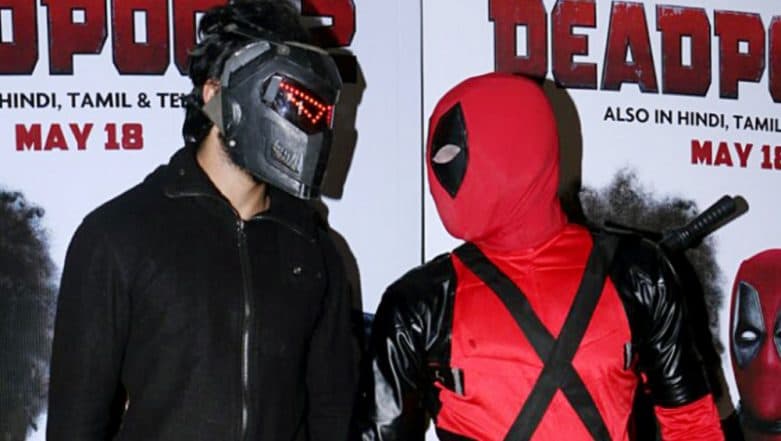 Deadpool 2 has been getting some great reviews on the internet and even Bollywood is super excited to watch it. Well, it's also because Ranveer Singh dubbed for Ryan Reynolds in the Hindi version but the movie is still one of the funniest we've come across so far. The screening of the film had most young actors from B-Town attending it with a lot of enthusiasm. In fact, Harshvardhan Kapoor came to the screening with a slight motive of promoting his superhero flick, Bhavesh Joshi Superhero. The actor came in his superhero avatar from the film and posed with a man in the Deadpool avatar at the venue.
If there was one person who was completely amused by this, it was Varun Dhawan. Varun couldn't stop taking pictures of Bhavesh Joshi with Deadpool. The pictures will make you wish you could see a showdown between Deadpool and Bhavesh Joshi. Okay I took it too far. But we're not sure how cool it is to promote your upcoming superhero film at the screening of another one. Harshvardhan surely makes it look cool. We are sure these two enjoyed Deadpool 2. The movie even got good ratings on Rotten Tomatoes and fans who have watched it are claiming that it is better than the previous one.
Check out these pictures of BJS vs Deadpool: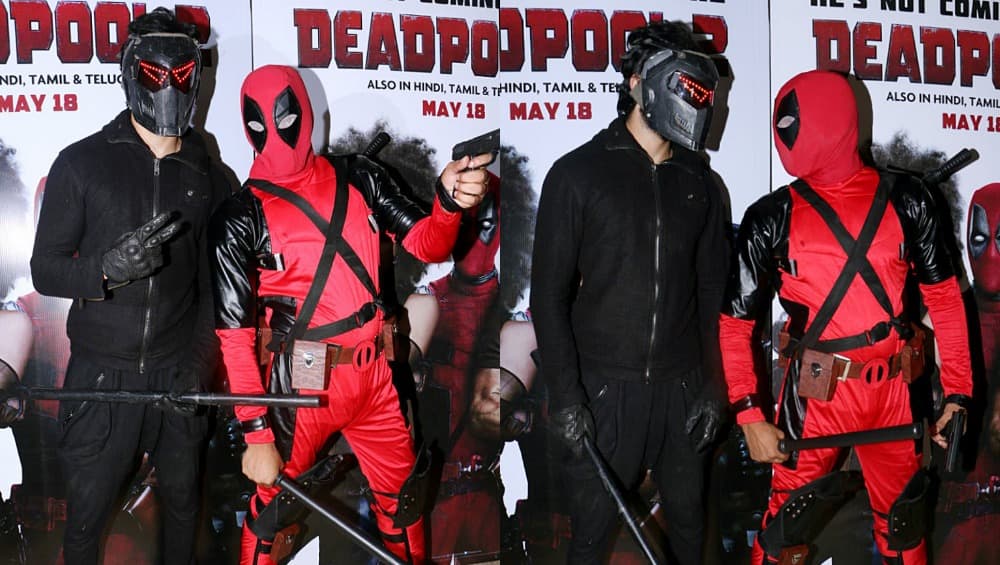 There's Varun Dhawan posing with the two superheroes.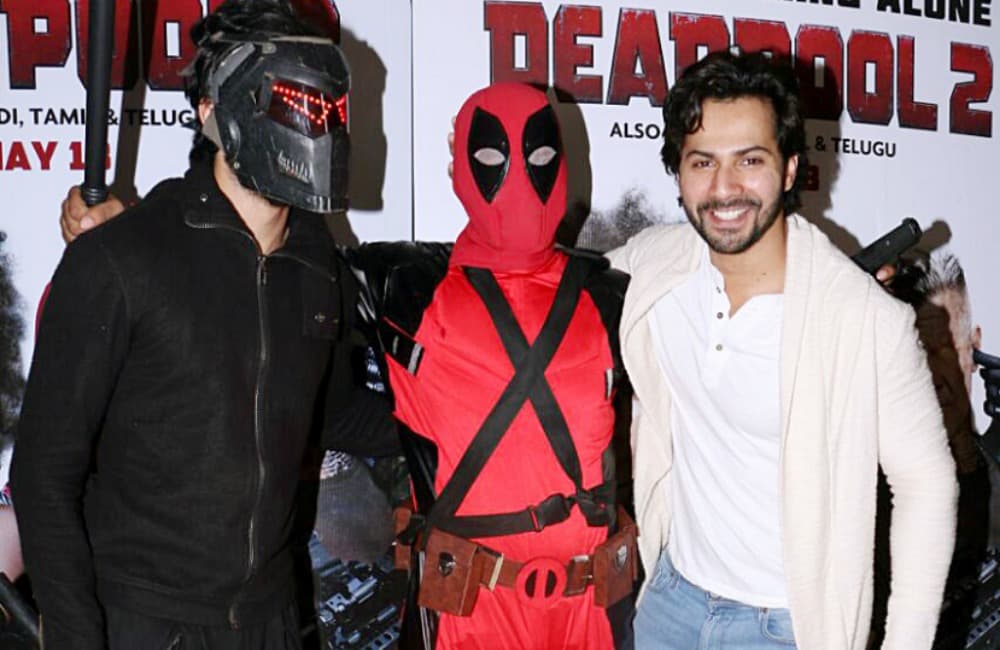 Deadpool has some of the best cameos and gags, the end credits especially will make you roll on the floor laughing. We are sure B-Town celebs also had a great time watching the film. What are your thoughts on these pictures? Tell us in the comments below and stay tuned with us for more.