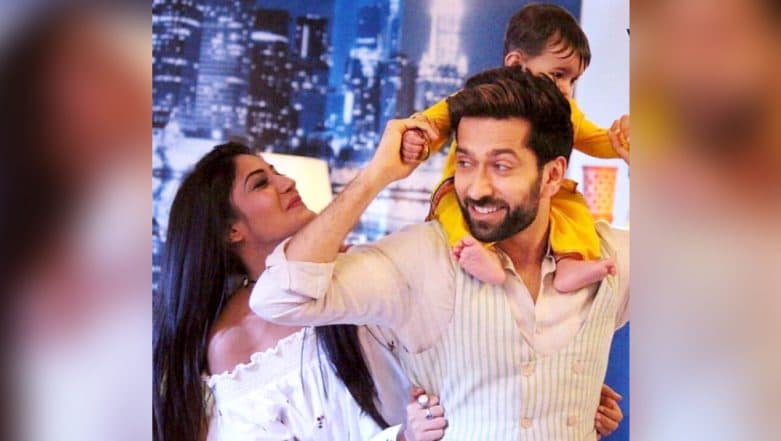 Today's episode of Ishqbaaz starts with Aditi (Manjiri Pupala) complaining police commissioner that it is just two days that she is with SOS (Nakul Mehta) and he has already made her life hell. Aditi tells the commissioner that because of SOS one criminal ran away from the jail and that all her work is not going well. But the commissioner tells Aditi that she is not doing her duty well and that she should not blame SOS for that. Aditi narrates all that had happened to the commissioner The commissioner then ask SOS why has he done this, to this SOS tells that he is sorry. SOS tells that he believed the criminal and unlocked him, to this Aditi tells that in this world we can't believe our own people and SOS is having faith in others and gets upset and goes out. Seeing Aditi so upset SOS asks the police commissioner as for why she is upset.
The commissioner tells that it is a long story and tells SOS that this work is very dangerous and that he should not be here and go home. But SOS tells her that he is doing this all for his PD and PN as they want him to do action movies. He sees that he has only done romantic movies till now and that he wants his last movie to be an action movie. The commissioner tells SOS that from childhood he is like that once that he has made up his mind to do something he will do it.
Khanna brings SOS his lunch in the Police station and SOS tells Gaitondey and Nana to join him when they see that only salads are their they ask SOS if he eats only this. Just then Aditi comes with her tiffin and opens it and smells it and starts eating. Gaitondey and Nana tell Khanna that Aditi madam is a very good cook and she prepares delicious delicacies, but Khanna tells them that SOS does not like this kind of food as he is very health conscious. SOS watches Aditi enjoying her food. Aditi offers them laddoos which she has made and offers SOS, but Khanna says not to eat it, but SOS takes it and eats it and tells them that it is very tasty.
Nani comes in the police station and orders SOS to come home after knowing that his life was in danger. Aditi also tells Nani that SOS should take care of himself and go home as this is not the place for SOS. Nani forces and takes SOS with her Aditi feels relieved when she sees him going. But suddenly SOS comes and tells Aditi that SOS comes with his wish and goes with his wish.
At night when SOS reaches Oberoi's Mansion he sees that all the lights are off and that someone is coming down from the stairs holding a candle (Gumnamm hai kohi badnam hai koyi track is being played in the background) SOS feels frightened and suddenly hugs the person who is actually his sister Radhika who is trying to fool him. Nani watches as SOS hugs Radhika and Dhruv and remembers Rudra, Shivaay, and Omkara, they were also just like them always together and loved each other. Nani flashbacks all good times of the three brothers. SOS is very concern about his little sisters and brother.
When Aditi reaches her home she gets a call from her chachi and she tells her that she will reach there and not to worry. Aditi tells Mohini that she has to go to Poona as chachi is not well as she got a heart attack. Aditi tells her that she will bring chachi along with her. Aditi tells Mohini to take care of herself and call her if she needs anything.
In the precap, SOS and Aditi cat fight still going on.