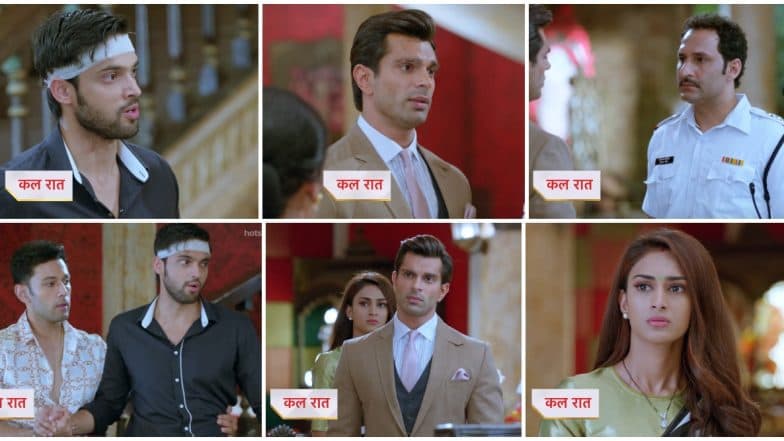 Kasautii Zindagii Kay 2's current storyline served as a treat for all AnuPre (Anurag and Prerna) and Kasautii fans, for it was reaffirmed that Prerna still has undying feelings for Anurag and it is because of her that a dying Anurag, has come back to life, something that both Mr Bajaj and Mohini witness, and are not happy about. And we also saw Prerna confiding in Mr Bajaj that Anurag means the world to her, which affects him. Kasautii Zindagii Kay 2 September 17, 2019 Written Update Full Episode: Mr. Bajaj Is Confused About His Feelings for Prerna, While Tanvi Tries to Poison His Mind Against His Wife!
The episodes were also a treat for all those Bajaj and Prerna shippers who have started rooting for them, for Bajaj has started falling in love with Prerna and has just not realised it. As the viewers have already seen, every action of Prerna's has been affecting Bajaj in a major way and also, Prerna's presence around Anurag has been affecting him too.
View this post on Instagram
However, in the upcoming episodes, it looks like Anurag's future actions will anger/surprise Prerna. The police arrive at the Basu mansion and when Rishab questions the inspector and tells him that he came to give his statement and asks him who called the police. Kasautii Zindagii Kay 2 September 17, 2019 Preview: Tanvi and Sharda Get Suspicious Of Rishab's Intentions Towards The Basu Family!
Anurag comes down with Anupam's help and tells everyone that he called the police to get Mr Bajaj arrested. He also gives a statement that Mr Bajaj crashed into him with his car and attempted to murder him. Well, how will Prerna deal with this situation?