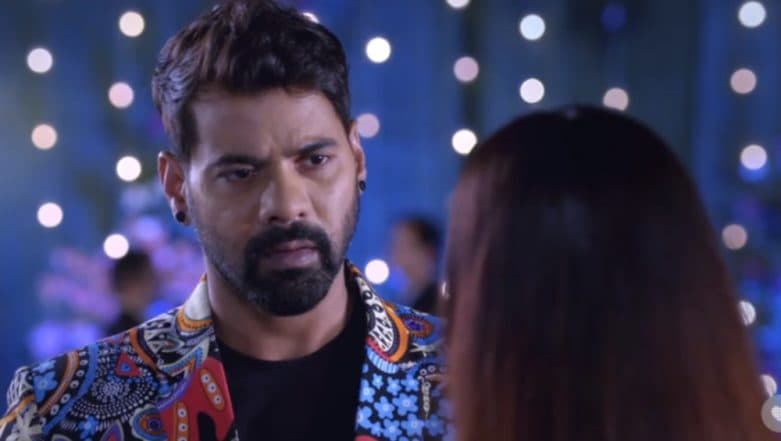 Today's episode of Kumkum Bhagya starts with Abhi (Shabir Ahluwalia) returning home and finds Rhea upset. She is upset because Mira refused to tell Prachi to leave the house. Abhi asks Rhea what is wrong but she doesn't respond to his question instead she goes back to her room. Abhi finds out that it is because of Prachi and Rhea had a fight. He laughs it off saying Rhea will be fine.
Later, Prachi and Shahana are seen talking to the waiters. They are discussing the plan for dinner. Mithali aunty plans to taste the food before serving it to the guests. Rhea hears their plan and considers how to ruin the dinner. Aaliya finds Rhea and asks her why she looks upset. Rhea tells her about Prachi and Aaliya tells her to get revenge on Prachi.
Abhi calls Rhea for a surprise where he asks Ranbir to sing while Rhea does the ramp walk with the rest of the family. When Rhea walks the ramp, she steps on Shahana's foot and walks back. Sahana gets angry and moves the carpet making Rhea slip. Abhi holds her just in time. Rhea sees Shahana is smiling right at her and talking with Prachi, she thinks Prachi did this.
In a fit of anger, Rhea decides to do something that will force Abhi to remove Prachi from the house. She goes into the kitchen and puts the powder in all the dishes to ruin the food. She assumes that once Mithali aunty tastes the food it will be rejected after which Prachi and Shahana will be made to leave the house.
However, when dinner is to be served, Mithali is nowhere to be found. Abhi tells Prachi and Shahana to serve the guest food without tasting. Rhea is worried now because everyone will fall sick on eating the food.
In the precap, Abhi tells Prachi to leave the house as he does not want to call the police, Prachi tries to tell him that she is innocent.