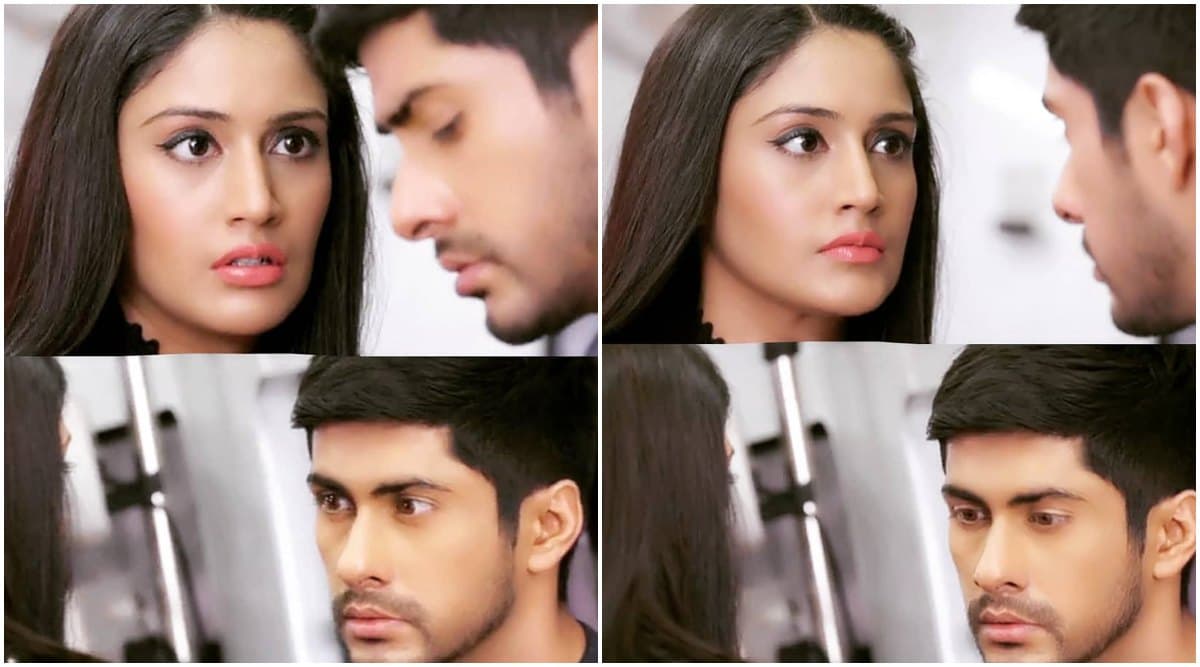 In yesterday's episode of Sanjivani 2, Sid misunderstands Ishaani when she tries to stop him from performing the surgery. Ishaani challenges Asha and gets Sid's blood test done. In tonight's episode, we see when Sid (Namit Khanna) sees his report he tells Ishaani (Surbhi Chandna) that it is clean and that he was not intoxicated. Ishaani is shocked and cannot believe it. Asha overhears their conversation and thanks to God that she did not get caught and wonders how. Sid tells Ishaani that if the reports are clean then the problem is in him and that he is not fit to attend to patients. Ishaani is not ready to accept this report. Sid gets emotional and loses his confidence. Ishaani holds Sid's hand and tries to console him and tells that she feels someone is behind all this. Asha comes and asks how is he now. Sid tells Ishaani not to get involved in his matter and he will manage it himself and leaves. Sanjivani 2 November 26, 2019 Written Update Full Episode: Asha Intoxicates Sid And Ishaani Comes to His Rescue, But Vardhan's Plan Succeeds
Asha is happy and tells Ishaani that she should understand and respect Sid's request and goes from there. Rahil comes and asks Ishaani about the report. Rahil decides to talk to Sid about this. Ishaani asks him to stay out of it and decides to take care of it in her own way. Juhi (Gurdeep Kohli) asks Shashank (Mohnish Bahl) to speak with Sid. Shashank gets angry and tells her they should concentrate on their work. The ward boy brings tea for them and hands Juhi her parcel. Juhi opens it and sees that someone has once again written against Shashank and warned her to stay away from him. She wonders who is behind all this. Sanjivani 2 November 21, 2019 Written Update Full Episode: Sid Decides to Perform a Critical Surgery Despite Ishaani's Warning, Asha and Vardhan Prepare to Celebrate Their Win
Asha comes to meet Vardhan (Ronit Roy) and asks what is the matter. Vardhan taunts Asha and calls her dumb as she's unable to execute their plan. Vardhan tells Asha that if he had not exchanged the report file then she would have got caught red-handed and their plan would get exposed. Asha apologizes for her mistake and vows that she will destroy Ishaani and never let her win from her.
Juhi shouts at Sid as he is behaving very unprofessionally. Juhi tells that she will not be able to help him as he is destroying his own career. Sid apologizes and says he will take extra precautions from now onwards. Sid thinks about what is going on in his life and blames himself for not being a good surgeon. Sid feels like dying as he is of no use to anyone. Asha comes and tells him that everything will be fine and that he should not lose hope. Just then Prashant, a friend of Sid's comes and tells him to operate his wife as he trusts him. Prashant tells Sid that he has faith in him and rest what happens it depends on God. Sid is happy that someone believes in him and tells him he will do it.
Ishaani and Rahil watch Sid and get happy to know that he is not losing faith in himself. Ishaani tells Rahil that they should watch Asha's moves and see that no one disturbs Sid's treatment. Sid examines his patient, While Asha stands beside him. Sid tells Asha to go and work and he is fine.
Vardhan calls Asha and tells her that she should do something so that Prashanth's wife's condition deteriorates. Asha gets disturbed and tells Vardhan it is not fair to take a risk at the cost of a patient's life. Vardhan asks Asha to forget about being in Sanjivani and pack her bags to leave if she does not obey him. Ishaani follows Asha to keep an eye on her.
In the next episode, Rahil asks Sid if the patient's heamoglobin is normal then why he gave more blood to her. Sid feels dizzy and faints.