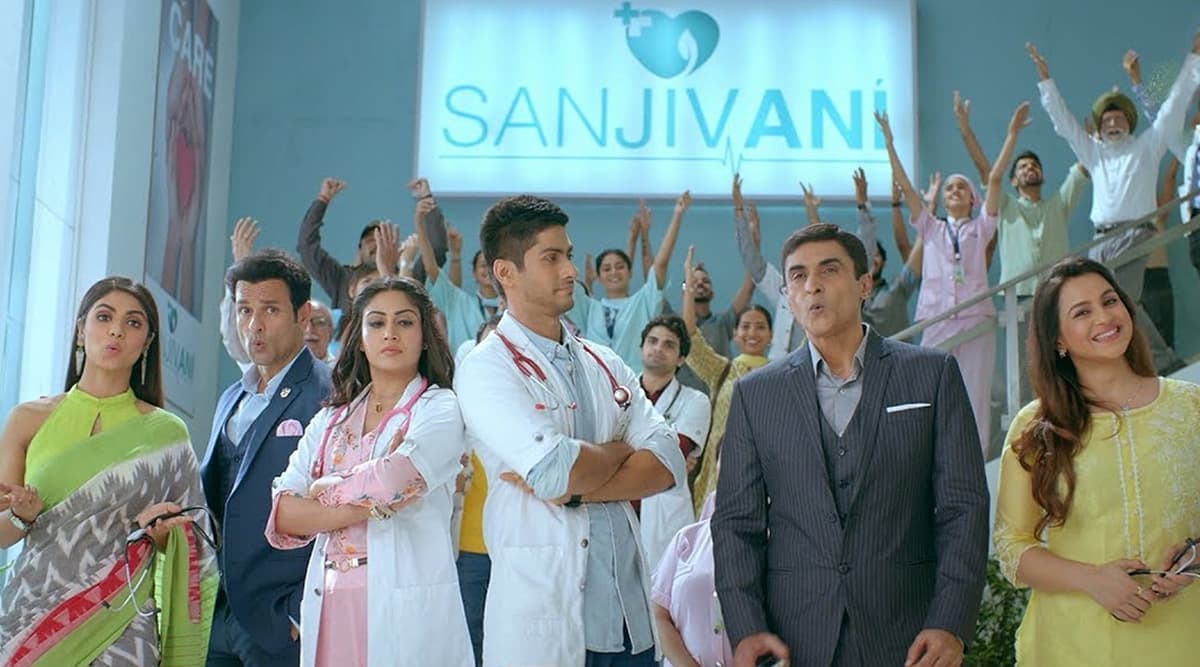 In yesterday's episode of Sanjivani 2, Sid goes to Ishaani's house to thank her and they spend some quality time with each other. In tonight's episode, Sid (Namit Khanna) comes and consoles Asha and asks what happened. She hugs him and cries. Ishaani (Surbhi Chandna) tells Sid that they had some misunderstanding, she apologies to Asha and leaves. Ishaani goes to attend her patients. Ishaani meets Utsav and explains his wife about the treatment they will start. Ishaani tells Utsav that his leg in which the tissues are damaged might have to be amputated. Rishab comes and says they have to amputate his leg and they don't have any other option and tells Ishaani and Asha to arrange for the same. Utsav's wife pleads Ishaani to save his leg as he is a football player and with the surgery his career will be finished. Sanjivani 2 November 20, 2019 Written Update Full Episode: Ishaani Confronts Asha After Guddu Uncle's Confession, But She Emotionally Blackmails Her And Threatens Suicide
Asha tries to convince Ishaani that she should request Sid to operate Utsav as he is the only doctor who can save his leg. Ishaani says not Sid as he should not be put in such circumstances now and kept away. Asha calls Vardhan (Ronit Roy)and tells him that the time has come to make Sid a hero and to amend their plan. Ishaani tries to make Rishab understand that they can try to save Utsav's leg and try other treatment on him but Rishab gets furious and tells her that he is her senior and she should not interfere in his work. Vardhan sees Ishaani rushing somewhere and asks for the reason. Ishaani says she wanted to talk with Shashank about a case. Vardhan tells he is busy in O.T. Ishaani tells him about Utsav's case, but Vardhan insists on Rishab performing the surgery. He asks her to respect his decision.
Sid is killing time in his cabin and reminisces the days when he had so many cases and no time to rest. Asha comes and tells Sid about Utsav's case and tells him that he can save his leg from getting amputated. Asha takes Sid to meet Utsav and see himself how stressed he is after hearing about the operation. Asha tries to manipulate Sid's mind so that he agrees to take the case. Sid tells Asha that he can save Utsav's leg but it is a little risky and he is ready to take a chance. Sanjivani 2 November 19, 2019 Written Update Full Episode:  Sid Finds Out About How Much Ishaani Helped Him
Sid comes to Ishaani and tells that he wants to take Utsav's case. Ishaani insists on taking an opinion from Dr Shashank (Mohnish Bahl) before making any decision. Sid says they don't have enough time in hand as the surgery will start in an hour. Ishaani is adamant not to involve Sid in this case and tells him to stay away from it. They get into an argument. Ishaani tells Sid that if he does one small mistake his career will be doomed. Asha and Vardhan watch Sid go inside the O.T. and are happy as this might be Sid's last case and an end of his career. Ishaani is tensed for Sid, but he starts the operation.
In the next episode, Ishaani and Rahil discuss who informed Vardhan? She feels only Asha knew about Sid performing the operation on Utsav. Ishaani decides to tell Sid about this.