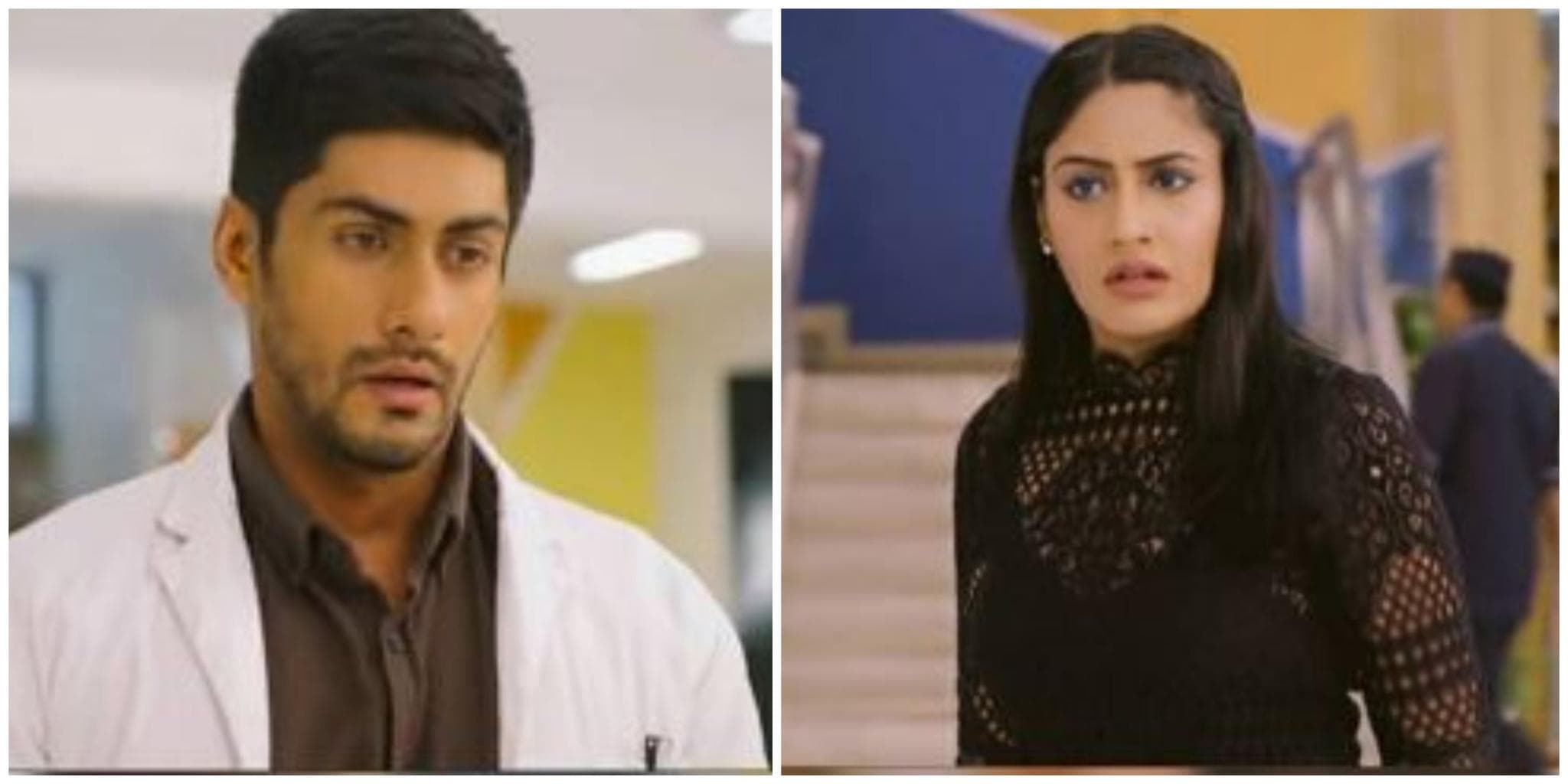 In yesterday's episode of Sanjivani 2, Vardhan plots his next move against Sid. Ishaani tries to warn Sid, but after Asha's ultimatum, he decides to ignore her friendly advice. In tonight's episode, we see Ishaani (Surbhi Chandna) asking Sid (Namit Khanna) to stay away from her. However, on seeing his name on the OT board, she comes to meet him. Ishaani tells him to back off and not do the surgery. She feels that Sid is taking the risk especially after what he recently went through at Sanjivani. He gets angry and tells that he is out to prove himself and will not back down now. Ishaani tries to stop him despite that, but Sid is not ready to listen to her. Ishaani feels that this is a trap, but Sid leaves. Sanjivani 2 November 25, 2019 Written Update Full Episode: Asha Threatens to Leave Sid if He Doesn't Break Ties With Ishaani, Vardhan Makes Fresh Plan to Oust Him
Ishaani goes to look for Sid as she does not want him to get into any other problems. Ishaani sees Asha mixing something in the coffee and goes and confronts Asha. Ishaani tells her that she is sure that on the day of Sid's surgery, she had intoxicated Sid. Asha drinks the coffee to prove that she has not mixed anything. Asha asks Ishaani how can she blame her without any proof. Asha hits back at Ishaani and accuses her instead and says that she spiked Sid to take revenge because he didn't marry her. Ishaani gets furious and tells her to stay in her limits.
Meanwhile, Sid prepares for the surgery. Sid is happy to prove that he is the best doctor. Asha asks Ishaani to mind her own business and not care too much for Sid.  Ishaani challenges Asha and asks her to do whatever she can and promises to save Sid from the crisis.  Ishaani goes to the O.T. and sees Sid lying unconscious. Ishaani tries to wake him up. Sid tells he will do the surgery and she should not stop him. Juhi comes and sees them inside the room together. Ishaani says she will do a blood test of Sid to find out the truth.  Ishaani takes him to Rahil and tells him to take his blood and find out what was given to him as he is feeling dizzy. Rahil takes the blood sample and goes to check it. Ishaani says whatever the world says about her she will support Sid and vows nothing will happen to him. Sanjivani 2 November 22, 2019 Written Update Full Episode: Sid Succeeds in Saving Utsav's Leg With Ishaani's Support Thus Failing Vardhan and Asha's plan
Juhi (Gurdeep Kohli) comes to Vardhan (Ronit Roy) and tells him that she feels Sid is not serious about his career. Juhi tells Vardhan that they should give Sid a break as because of him they cannot risk the life of the patients. Vardhan is happy and tells her to do what she feels right.
Sid is admitted to the hospital. Asha comes and sits beside him. Asha notices that Sid's blood has been taken and gets suspicious. Asha runs out of the room to meet Vardhan. She gets stuck in the lift and an irritated Asha shouts for help. Ishaani comes to take the blood sample report. Sid comes and asks what does his report shows. Sid reads his report. Asha watches them and is scared if they come to know the truth.
In the next episode, Ishaani tells Sid that someone wants to destroy his career. Sid tells that he will take care of himself and asks Ishaani to not interfere.