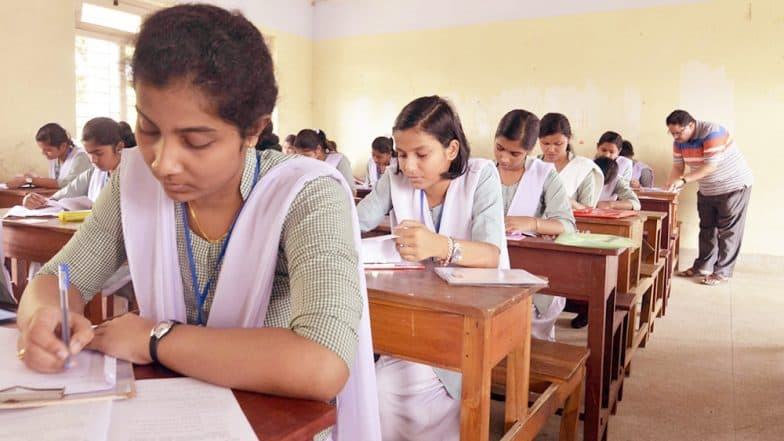 CBSE Class 12 Board Exam 2019: The Central Board of Secondary Education (CBSE) will conduct the board examinations for class 10 and class 12 which are slated to begin from today. Students who are appearing in the examinations, can check the CBSE date sheet 2019 which is available online at the official website of the board; cbse.nic.in. Two separate PDF are available for class 10 and class 12 CBSE board exam 2019. The Class 12 board examination will begin from February 15, 2019, and will continue till April 4. Ahead of the exam; CBSE has initiated some important instructions which are to be followed on the examination day.
CBSE has recently released the admit card for the board candidates who are appearing in the 2019 February- March examinations. The board this year has adopted stringent measures at all the affiliated schools to curb the malpractice during the exams. Facing major backlash last year and following the Supreme Court order, the board has in 2019 kept the exam dates in a certain way so that it does not clash with the entrance exams or DU admissions for the upcoming session. Here are some necessary instructions to follow on the day of the CBSE class 12 board exam 2019.
5 Important Instructions to Follow on the CBSE Class 12 Board Exam Day
1. Candidates should reach the exam centre early than the scheduled time to avoid any last-minute hustle.
2. The print out of the CBSE class 12 admit card 2019 should be carried on the examination days. It shall be noted that without the document, candidates will not be allowed to appear in the board exams.
3. Do not take any barred items at the examination centre. Candidates if found, will have to face severe consequences from the board.
4. The answer books would be distributed to the candidates between 10:00 to 10:15 am.
5. The class 12 board exam 2019 question paper will be distributed at 10:15 am. Candidates will get 15 minutes (10:15 to 10:30 am) to read the paper before they begin to write the answers.
CBSE has introduced many changes for 2019 board examinations. Besides, the English paper pattern for class 12 has also been revised by lessening the length of the passages in Section A (Reading) to two, compared to earlier three. CBSE is also working to include practical in the class 12 humanities subjects from 2020. However, nothing as yet has been made official. Hence, the candidates are advised to concentrate on their studies and keep a regular check on CBSE's web portal to stay updated with the recent exam related announcements.