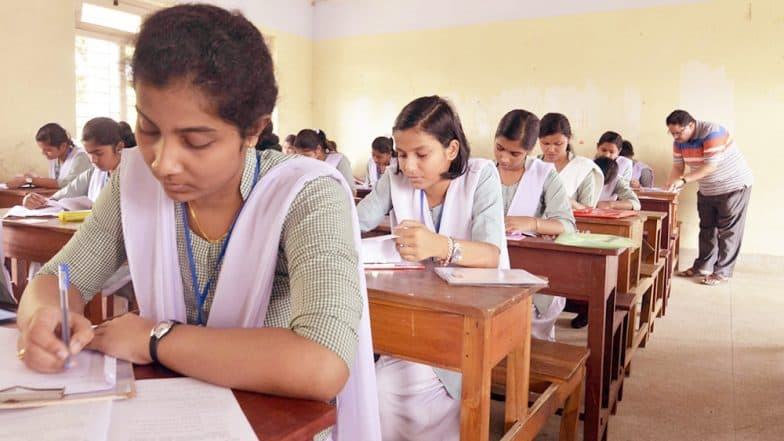 The Punjab School Education Board (PSEB) has just made a major goof up. During the class 8 annual exams in the government schools of Punjab, students were reportedly given wrong question papers. The PSEB class 8 candidates were having Social Studies exam, and instead, they were handed over Punjabi question papers at a few centres in Punjab. Since, there was no class 8 social studies question paper, the questions were written on the blackboard and in some exam centres, teachers got question papers on email and WhatsApp. They got them printed and photocopied before beginning the annual examination. UP Class 10, 12 Students Bribe Examiners in Their Answer Sheets With Marriage Proposals, Property for Passing Marks. 
The teachers did not realise that they were handing the wrong question papers. It was students who later raised the alarm, class 8 Punjabi question papers were collected back. The PSEB class 8 Punjabi exam is scheduled to be held on March 19. The State Council of Education Research and Training (SCERT) which conducts the evaluation exam for class 8 reported that the blunder happened at the end of the private firm which prints the question papers. Inderjit Singh, Director of SCERT, was quoted in The Tribune, "We have taken a serious note of the lapse and decided to blacklist the vendor who provided the question papers, besides imposing a penalty on him." The envelope containing class 8 Punjabi question papers was marked, "social studies." Bihar Board Exam Result 2019 Likely to Be Announced in April. 
Due to the sudden goof up, the examination was started 1 hour late. It was further reported that the correct questions were not distributed until 1:45 pm. The students, however, got 1-hour extra time to finish their papers during the annual exam. Following the blunder, PSEB decided to blacklist the vendor, and new paper will be set for class 8 Punjabi exam scheduled on March 19, as it was leaked out.