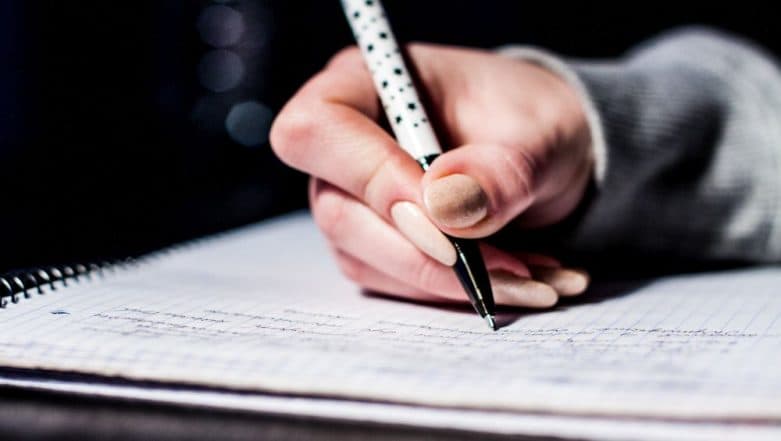 The Board of High School and Intermediate Education, Uttar Pradesh have concluded the board examinations for both class 10 and class 12. This year, the state has adopted stringent measures to avoid any malpractice during the UP-board exam 2019. Despite there being CCTV cameras, voice recorders and static magistrates to ensure fair conduct in board exams, 84 students were reportedly caught with cheating material while 30 persons were found to be impersonators. As the evaluation procedure for the UP-board exam 2019, began, more amusing episodes were uncovered. Instead of writing answers, candidates had written several notes to bribe the evaluators with cash, property and marriage proposals in exchange for passing marks. JEE Main 2019 April Exams Rescheduled Due to Lok Sabha Elections. 
It seems that the students can go to any lengths to pass the board exams. As reported by amarujala.com, in a few social science copies, the students had different proposals to make. One wrote, "pass me in the board exam and be my brother-in-law or else I will be your brother-in-law," while another writes, "give us a passing mark because the government pays you." If you think, these were hilarious enough, hold your breath! Another UP-board candidate happily decided to give away his property to the evaluator in exchange for marks.  Rajasthan RBSE Class 12 Student Commits Suicide After Missing 5 Questions in Physics Paper. 
After the conclusion of the UP board exam 2019, examiners began to evaluate the answer sheets from March 8, 2019. For evaluation of the copies, the centres have been set up at State Queens Inter College, Prabhu Narayan PG College Ramnagar and Mahabodhi Inter College, Sarnath. The Deputy Director, Praveen Srivastava further reported that so far more than 20,000 copies have been evaluated. In an earlier report, the UP board decided to announce the exam result 2019 in April. However, a confirmed date is yet to be declared.