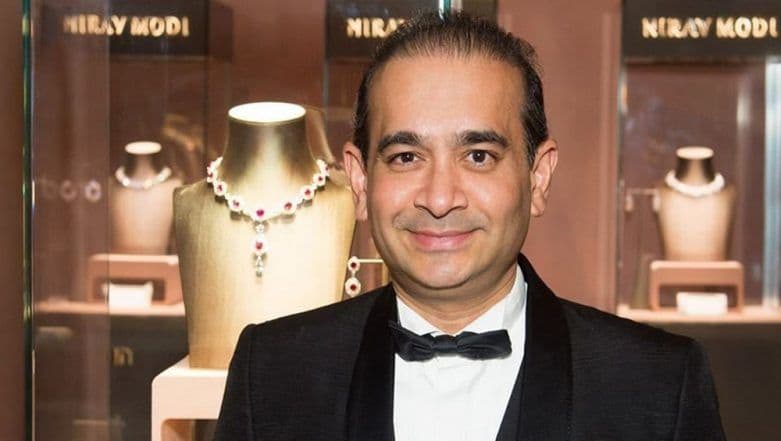 New Delhi, Feb 15: Billionaire diamond merchant Nirav Modi, at centre of the Rs 11,300-crore fraudery case involving the Punjab National Bank (PNB), left the nation days before the scandal came to light.
According to the official sources cited by news agency ANI, Modi flew out from India on 1st of January, 2018. A lookout notice has been issued against him, reports said.
Who is Nirav Modi?
A billionaire diamond merchant, who heads Firestar Diamond, the multinational jewellery manufacturing firm operating in US, India and Armenia, is now at the centre of what emerges to be a massive financial scandal.
Modi comes from a family of diamond traders, with his grandfather Keshavlal Modi being involved in the business as early as the 1930s. He shifted his business operations to Singapore in the early '40s.
Two decades later, Modi's father Deepak Modi set-up a jewellery shop in Antwerp, Belgium.
Modi's childhood and much of teenage life was spent in Antwerp -  the diamond capital of the world. However, after dropping out of college at the age of 19, he decided to come to India for apprenticeship under his maternal uncle Mehul Choksi, who was at the helm of Gitanjali Jewels at a relatively young age.
In 1999, Modi set-up the Firestone Diamond, which was later re-christened to Firestar Diamonds. Over the next decade, the company attributed to itself hundreds of copyrights, trademarks, and patents.
Modi first drew the gaze of fashion world after he designed the famous Golconda necklace in 2009, featuring the rare diamond stone extracted via mining in the Hyderabad region. The handiwork was sold for US $3 million in November 2010.
Among the dozens of elite clients of Modi include Hollywood actress Kate Winslet, who wore his jewels at the Oscar awards ceremony.
In 2011, Modi earned the tag of being among the ten youngest billionaires of India. His net total worth, as per latest reports, is US $1.7 billion.
The Forbes India Report of 2017 places him at the 85th spot among the 100 richest individuals in the nation.
Involvement in Rs 11,300-crore scam
The monetary value of the scandal is larger than those involving former IPL chief Lalit Modi and liquor baron Vijay Mallya - both of them have been declared absconders.
Although exact details of the fraud case are not out in the public, the PNB officials have confirmed that it involves wrongful transaction by Gitanjali Gems and Nirav Modi.
At least 12 places linked to Modi were searched by sleuths of the Enforcement Directorate on Thursday.
Firestar Diamonds, Modi's flagship firm, is yet to issue a statement.