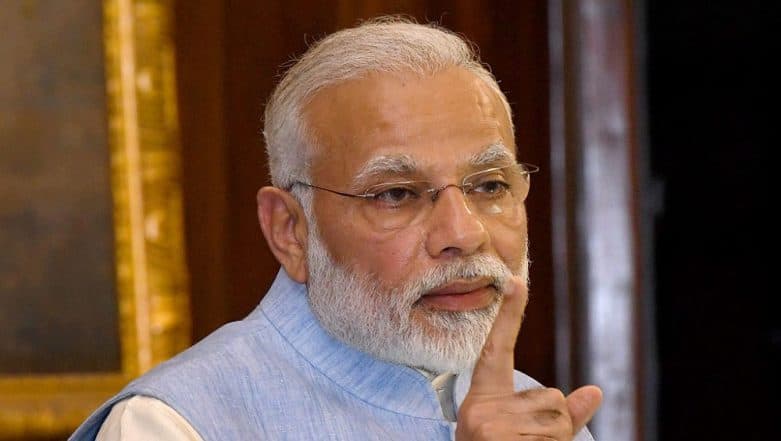 New Delhi, Aug 12: Prime Minister Narendra Modi has strongly denounced mob lynching incidents, including cow vigilantism, and defended Rafale deal, calling the opposition's charges as 'propaganda to undermine the national interest'. PM Modi also exuded confidence that the Bharatiya Janata Party (BJP) would retain power in 2019 Lok Sabha elections.
"Lynching is a crime, no matter what the motive is," PM Modi told a leading newspaper. "My government is fully committed to upholding the rule of law and protecting the life and liberty of every citizen... No person can, under any circumstances, take the law into his or her hand and commit violence," he added.
Speaking on Rafale deal, PM Modi said the opposition is spreading falsehood for its vested interest. "It is a government-to-government agreement, it is an honest and transparent deal. All else is nothing but propaganda to undermine national interest," he was quoted as saying.
In an another interview, PM Modi made a veiled attack on West Bengal Chief Minister Mamata Banerjee over the National Register of Citizens (NRC) in Assam. He also took on the Congress, saying the is guilty of criminal negligence on the issue.
He said, "Those who have lost faith in themselves,fear loss of popular support and lack faith in our institutions can use words like 'civil war', 'blood bath' and 'Desh Ke Tukde Tukde.' Evidently, they are disconnected from the pulse of the nation."