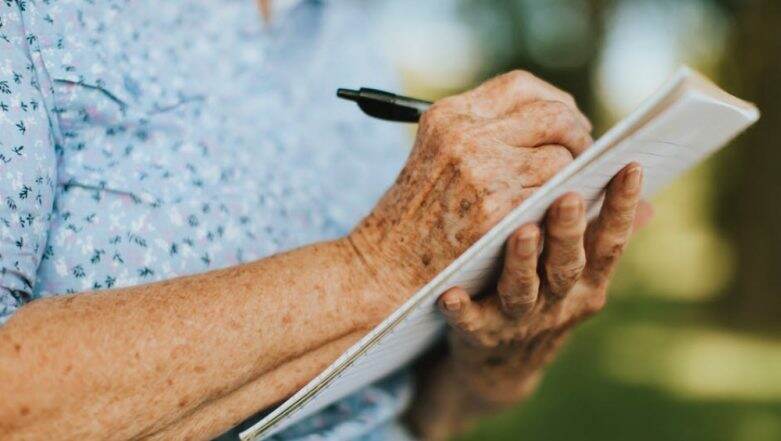 An 81-year-old woman conducts drills at schools in Jharkhand. Isha Ghosh does not get her age come in the way of taking special physical training classes in schools. Ghosh from Chaibasa gives training classes to school students during Bharat Scouts and Guides (BSG) camps. Being a state committee member of BSG has been helping school children to stay fit both mentally and physically for decades.
Every day, she walks around the town for seven kilometres to keep herself fit. She conducts physical training programmes in different schools and drills on Japanese music. Ghosh also teaches climbing and yoga to students. Looking For Healthy Lifestyle? 6 Unhealthy Habits to Change For a Healthy Future!
Hindustan Times quoted Ghosh as saying, "Sitting idly at home is not good and one should do something for the society till one's last breath. Since joining BSG in 1963, I have been helping people to remain mentally and physically fit. Service to the society is like a religion for a BSG member. After completing eight decades of life, I love to serve society and it gives me inner satisfaction." Love Binge-watching? Here is Why it is Unhealthy And Can Even Result in Fatal Blood Clots.
Born in 1938 in Kolkata, Ghosh is the daughter of late army personnel Vibhuti Bhushan Ghosh. She completed graduation from Lucknow and has been associated with BSG for the last 56 years. She started as a guide in 1963. Ghosh has been living in Chaibasa's BSG residential campus since 2003 and takes care of her expenditure with remuneration she is given in BSG. In times of special needs, local residents take care of her. Today, her training and fitness she maintains at old age inspire students to adopt a healthy lifestyle.