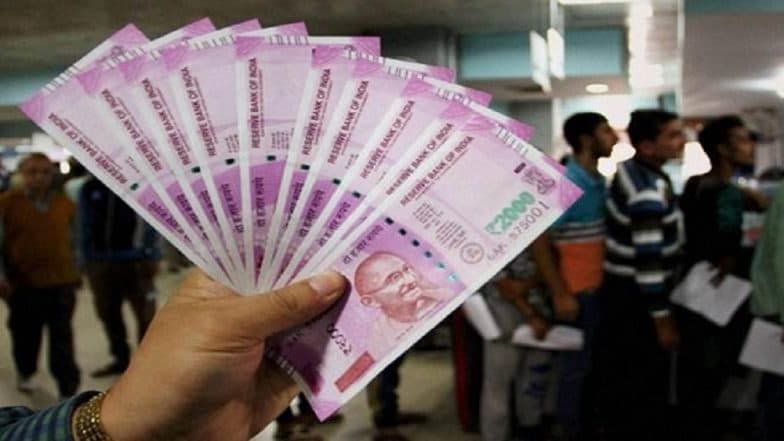 New Delhi, September 12: Four non-banking days may land in a row in September-end as four major union of bank workers have threatened to go on a strike against the Finance Ministry's decision to merge a spree of public lenders. In a  letter written to the Indian Banks' Association, the unions said they would boycott work on September 26-27 if their concerns over the bank mergers are not addressed. Check Full List of Bank Mergers Announced by Finance Minister Nirmala Sitharaman.
Meanwhile, September 28 is the fourth Saturday of the month, and September 29 is a Sunday. Therefore, the last weekend would be non-operational for banks. In such a case, if the unions press ahead with their strike call, then four consecutive bank holidays will be observed.
Important to note, however, is that the protesting body of bank workers has not confirmed the strike call. An official statement from them is expected within the next few days.
The four workers' body which have threatened a nationwide protest are: All India Bank Officers' Confederation (AIBOC), All India Bank Officers' Association (AIBOA), Indian National Bank Officers' Congress (INBOC) and National Organisation of Bank Officers (NOBO).
The protests were triggered after the government, last month, amalgamated 10 public lenders into 4 new entities. Although Finance Minister Nirmala Sitharaman assured no job-losses due to the bank mergers, the bank employees have marked their apprehensions.
Among other demands, the unions are also seeking the immediate introduction of a five-day week in full and reduction of cash transaction hours and regulated working hours.
They have also demanded to halt of undue interference in the existing procedure of vigilance cases by outside agencies, settlement of issues pertaining to retirees, adequate recruitment, scrapping of NPS, reduction of service charges for consumers and harassing of officers under specious plea of non-performance.