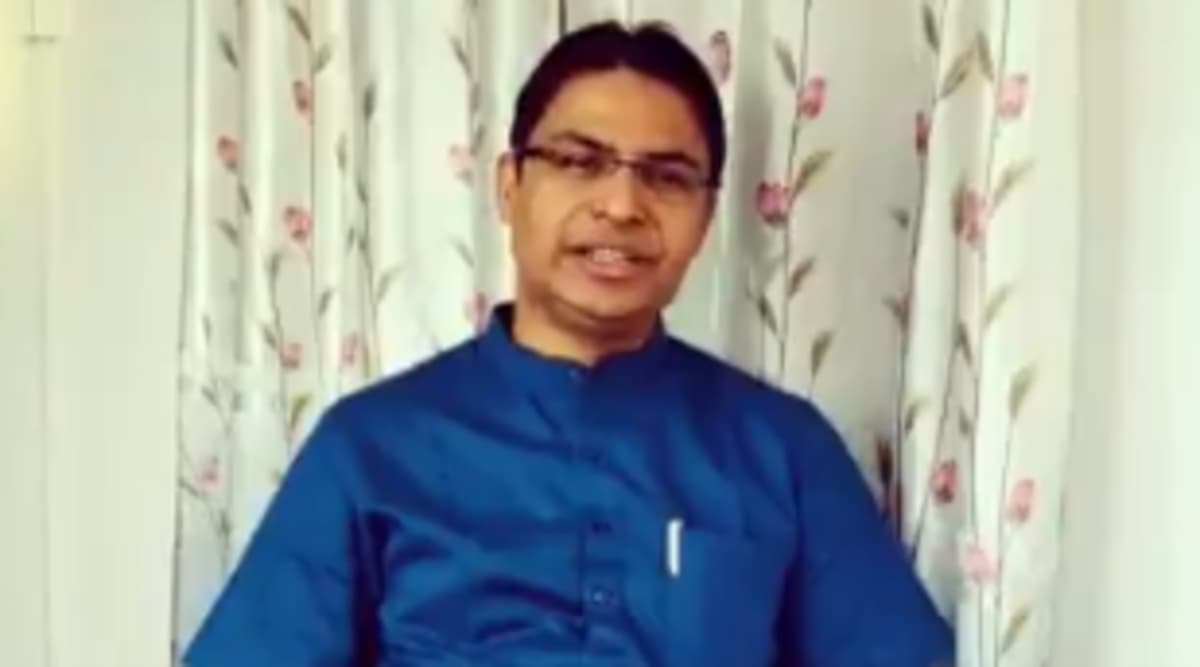 Darjeeling, October 22: Darjeeling Member of Parliament (MP) Raju Bista on Tuesday alleged that he, along with Bharatiya Janata Party (BJP) and GJM (Gorkha Janmukti Morcha) workers, was attacked by Trinamool Congress goons. He said that a group of around 100 people stopped them when he was on his way to Sinji in Kalimpong. In the attack, many BJP and GJM workers were injured, Bista claimed. West Bengal: BJP Candidate Arjun Singh Says 'I Was Attacked by TMC Goons'.
"On reaching Mandir Khola, Char Pul, Sinji a group of 80-100 TMC goons, among whom majority of the men were drunk, stopped out the way. Initially, they were shouting slogans, which quickly turned into a physical attack accompanied by Khukuri, knife, other sharp weapons and heavy stone pelting on our supporters and myself," Bista's press release said.
Raju Bista Press Release:
West Bengal: Darjeeling MP Raju Bista issues a statement, alleging that he, along with BJP and GJM (Gorkha Janmukti Morcha) workers, was attacked by a group of 80-100 TMC goons while he was going to Sinji in Kalimpong today. pic.twitter.com/JC3iIoH9BI

— ANI (@ANI) October 22, 2019
Today there was an assassination attempt on me. I was on my way to inaugurate a new school building in Sinji, Kalimpong when drunk TMC supporters attacked me with Khukuri, Knives and pelted heavy Stones.@AmitShahOffice @HMOIndia @kishanreddybjp @BJP4Bengal @AmitShah @PMOIndia pic.twitter.com/5UX8uqc8UO

— Raju Bista (@RajuBistaBJP) October 22, 2019
"Democracy for all intent and purpose is dead in West Bengal, But I refused to be cowered, I refuse to give in to the bully tactics of TMC. I avow to get this glorious land of Dal Bahadur Giri, Ari Bahadur Gurung, Netaji Subash Chandra Bose, Swamy Vivekananda, Gurudev Rabindranath Tagore rid of this undemocratic, dictatorial, and murderous TMC party," it added.
The tension between both the parties- the BJP and TMC- have escalated after Lok Sabha elections 2019. In the parliamentary polls, Mamata Banerjee-led TMC won 34 seats and BJP 18, marking an addition of 16 seats from previous elections. Now, both the parties are geared for state polls which is scheduled in 2021.