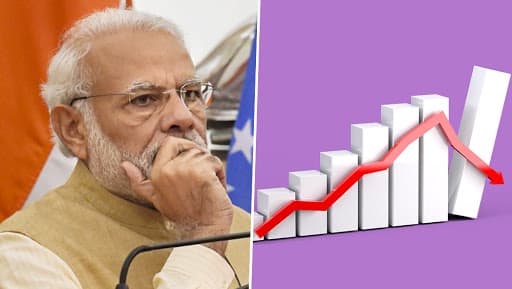 Mumbai, October 21: With the crisis in the Indian economy hurting the production of products in the country, another revealing data by Neilsen states that people's purchasing power in rural areas too dipped in the last seven years. The report says that the country witnessed the slowest growth -- in relation to the purchasing power of rural population -- in last seven years. Stating the reason for the decline in sales of fast-moving consumer goods in rural India, report says that sagging incomes and a broader credit crunch has crippled people's lives.
According to the report, published by Nielsen, the sales of corner-store items from tea to toothpaste dipped to five percent. Their sales tumbled from 20 percent last year, which has affected the market. Looking at the minutes of the report, the expansion of villages also dropped below urban levels for the first time. It dragged to 7.3 percent, which is less than half of what it was in September, 2018. Economic Crisis: Modi Government Likely to Simplify Taxes, Roll Out More Steps to Re-Spur Growth, Says CEA Krishnamurthy Subramanian.
Experts -- who drafted the report -- say that the households have reduced their consumption in Asia's third-largest economy and this has resulted in the weakest pace of sales in rural part in the last six years. Considering the fact that slowdown in the auto sector had been the worst in decades, this new information is most probably going to pinch the ruling dispensation.
Apart for the fall in the purchasing power of people in rural India, Nielsen's report states that the impact of slowdown is far worse in the northern parts of India, which has seen a sharp surge in unemployment rates. However, the Nielsen report predicts that the situation might improve by 2020, but the scope for growth looks bleak. The report further hopes that the consumer goods sales might rebound as high as 8.5 percent in March next year.