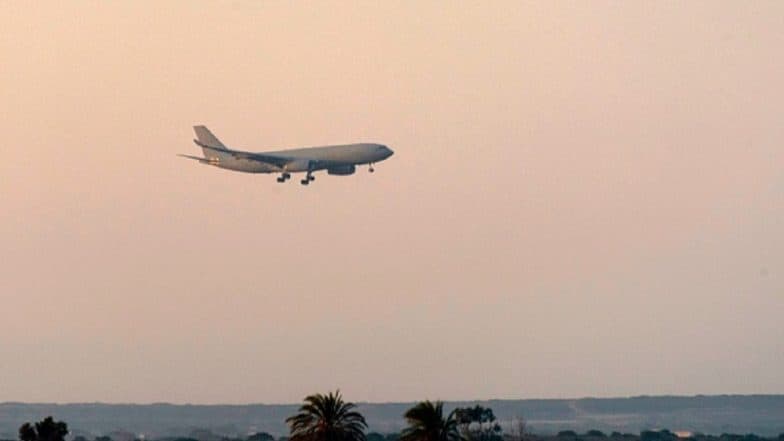 New Delhi, March 12: Two days after a Nairobi-bound Ethiopian Airlines' aircraft crashed killing 157 people on board, Indian aviation regulator, Directorate General of Civil Aviation (DGCA) issued additional safety instructions to airlines in India- especially SpiceJet and Jet Airways which operate Boeing 737 MAX planes. According to the DGCA directions, the pilot commanding the aircraft should have at least 1,000 hours of flying experience. In an advisory to B737 MAX operators, the DGCA said, "This is the second fatal accident to B-737 max aircraft within a span of five months. At present, two Indian carriers, SpiceJet (12 aircraft) and Jet Airways (five aircraft) have these aircraft."  Ethiopian Airline Crash Fallout: DGCA Seeks Details of Boeing-737 MAX From Jet Airways & SpiceJet. 
The DGCA on Monday issued a circular for additional actions and said it will continue to closely monitor the situation and may impose or take any other operational or maintenance measures or restrictions based on the information received from accident investigation agency/FAA/Boeing. It has also asked the airlines to ensure various requirements are complied with by engineering and maintenance personnel with respect to 737 MAX planes.
The DGCA in its statement said that the operators have to ensure that no B737– 8 MAX aircraft in their fleet is operated without compliance with DGCA's latest directions with effect from 1200 hours on March 12, the statement said. Lion Air Plane Crash: Case Filed Against Boeing by Victim's Family for Faulty Aircraft Design.
"The operators have been directed to ensure that no B-737–8 MAX aircraft in their fleet is operated without compliance of above, effective from 1200 hrs on 12th March 2019," the DGCA said in its statement. According to reports, Jet Airways has placed orders for 225 737 MAX planes with Boeing and some have already been delivered. Another Indian airline, SpiceJet too has a deal with Boeing for up to 205 aircraft, including at least 155 737 MAX 8 planes.  Four Indians Were Aboard Ill-fated Ethiopian Airlines Flight that Crashed near Addis Ababa. 
The fuel-efficient 737 MAX is the fastest-selling plane in Boeing's history. The plane-maker has accumulated nearly 4,700 orders from more than 100 customers worldwide, reports informed. The DGCA will seek information about the aircraft from Boeing as well as both the domestic carriers.
On Sunday, the Ethiopian Airlines' aircraft crashed minutes after taking off from Addis Ababa. Out of the 157 people who were killed in the crash, four were Indians. This is for the second time in less than five months that a Boeing 737 MAX 8 plane crashed. In October 2018, an aircraft operated by Lion Air crashed, killing over 180 people in Indonesia.
After the crash in Ethiopia on Sunday, Boeing said it was deeply saddened to learn of the death of the passengers and crew on Ethiopian Airlines Flight 302, a 737 MAX 8 plane. "A Boeing technical team will be travelling to the crash site to provide technical assistance under the direction of the Ethiopia Accident Investigation Bureau and US National Transportation Safety Board," Boeing said in a statement.