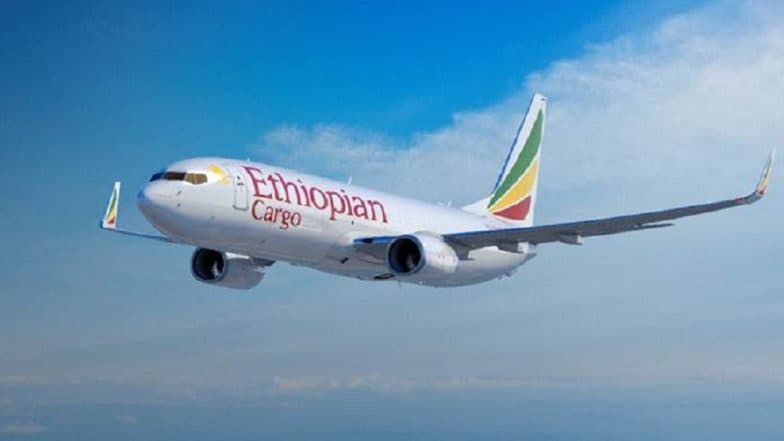 Toronto, March 11: Ethiopian Airlines' ill-fated Boeing 737-800MAX which crashed near Addis Ababa killing all 157 people on board included four Indians in its passenger list. The four Indians were part of an international passenger list that included citizens of 32 countries as well as United Nations representatives.
Ethiopian Airlines said Kenya had the largest number of casualties with 32, followed by Canada with 18, Ethiopia with nine, then Italy, China, and the United States with eight each. Britain and France each had seven people on board, Egypt six, the Netherlands five and India four. Four were UN passport-holders.
This news was confirmed by India's External Affairs Minister Sushma Swaraj in a series of tweets. Swaraj also said that India too had lost a person who was headed to Nairobi to attend the annual assembly in Nairobi of the UN Environment Programme.
I am sorry to know about the unfortunate crash of Ethiopian Airlines plane ET 302. We have lost four Indian nationals in the air crash. I have asked Indian High Commissioner in Ethiopia to provide all help and assistance to the bereaved families. @IndiaInEthiopia

— Sushma Swaraj (@SushmaSwaraj) March 10, 2019
Pls help me reach their families. @IndiaInEthiopia https://t.co/fl3H0ZbodZ

— Sushma Swaraj (@SushmaSwaraj) March 10, 2019
My colleague Dr.Harshvardhan has confirmed that Ms.Shikha Garg is a Consultant with Ministry of Environment and Forests. She was travelling to attend UNEP meeting in Nairobi. I am trying to reach the families of other Indian nationals. PL RT and help. @IndiaInEthiopia /3

— Sushma Swaraj (@SushmaSwaraj) March 10, 2019
The CEO of Ethiopian Airlines confirmed that there had been no survivors in the air crash that saw its flight come down near the village of Tulu Fara outside Bishoftu. The cause of the tragic disaster is not yet clear. However, the pilot had reported difficulties and had asked to return to Addis Ababa, the airline said. "At this stage, we cannot rule out anything," Ethiopian Airlines CEO Tewolde Gebremariam told reporters at Bole International Airport in Addis Ababa.
Air traffic monitoring website Flightradar24 reported that the plane's "vertical speed was unstable after take-off". "Data from Flightradar24 ADS-B network show that vertical speed was unstable after take-off," the Swedish-based flight tracking organisation said on its Twitter feed.