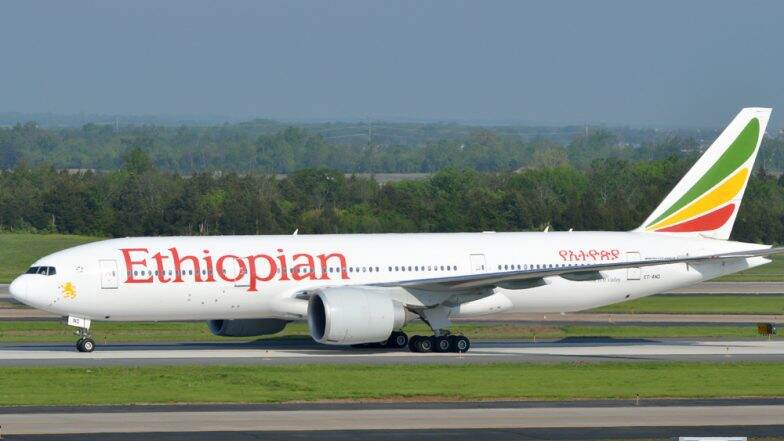 New Delhi, March 11: A day after the Ethiopian plane crash, Indian aviation regulator Directorate General of Civil Aviation (DGCA) will seek information from Boeing as well as Jet Airways and SpiceJet operating Boeing 737 MAX aircraft, according to a senior official. Last year, in November also, DGCA had asked Jet Airways and SpiceJet to check all their Boeing 737 MAX aircraft and told the airlines to take corrective actions to resolve the issue. The directions were given to the airlines following Boeing 737 Max model operated by Indonesia's Lion Air crashed in November, 2018, with all 189 passengers on board dead. Lion Air Plane Crash: Case Filed Against Boeing by Victim's Family for Faulty Aircraft Design.
Earlier, reports also surfaced China on Monday grounded all Boeing 737 MAX-8 jets after the tragic incident killing 157 people on board. Even, Ethiopian Airlines grounded Boeing 737 MAX fleet after the deadly crash. On Sunday, as many as 157 passengers, including four Indians, were killed when a Boeing 737 MAX plane operated by Ethiopian Airlines crashed near the village of Tulu Fara outside Bishoftu soon after taking off from Addis Ababa.
The flight ET302 was en route Nairobi. Ethiopian Airlines said that Kenya had the largest number of casualties with 32, followed by Canada with 18, Ethiopia with nine, then Italy, China, and the United States with eight each. Britain and France each had seven people on board, Egypt six, the Netherlands five and India four. Four were UN passport-holders. The CEO of Ethiopian Airlines confirmed that there had been no survivors in the crash.