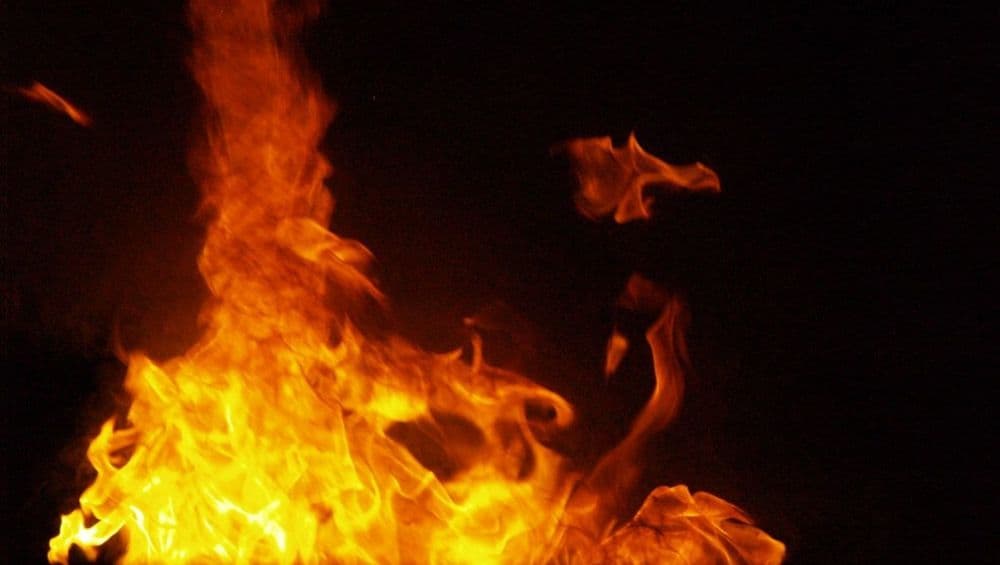 Guwahati, January 23: In a tragic incident, two brothers charred to death in Assam's capital city Guwahati on Thursday. The fire broke out at the Basisthapur area near the BSNL office. The deceased were identified as seven-year-old Ivan Goswami and his four-year-old brother Ishan Goswami. The elder brother would have turned eight today, but that was not to be as the fire ravaged their home. Delhi Fire: Blaze at Transport Department Office Brought Under Control, All Documents Gutted.
According to a report published in India Today, the parents of the kids were not at home at the time of the incident. Locals alleged that the fire service personnel reached the spot late. Due to this, the blaze could not be doused on time, which led to the death of the children. Palghar Fire: Explosion at Chemical Factory in Boisar Kills 5.
Condition of House After Fire:
When the firefighting personnel reached Basisthapur area, the blaze had engulfed the entire house. The main cause of the fire is still not known. However, some reports claimed that the fire broke out due to a short circuit.