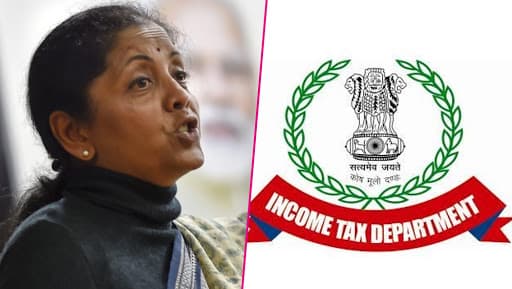 New Delhi, August 28: Narendra Modi-led central government is mulling a new proposal to decrease the income tax for people earning between Rs 5 (five) lakh per annum to Rs 10 (ten) lakh per year in the next fiscal. The government is looking at the recommendations of the task force on direct taxes (TFDT) which had proposed a cut of 10 percent in the current tax slab of Rs 5-10 lakh per year.
According to a report, accessed by CNBC-TV18, the TFDT has made several recommendations to the Union government. Among the chief proposal TFDT recommended include lowering the personal income tax for those people earning between Rs 5 and Rs 20 lakh per year. The TFDT has proposed a direct cut of 10 percent tax in the slab of Rs 5 (five) lakh per annum to Rs 10 (ten) lakh per annum. This has also been recommended for the IT slab of Rs 10-20 lakh per annum. Income Tax 2019 Deadline: Finance Minister Nirmala Sitharaman Gives Mantra of Restraint to Tax Collectors but Says Deadlines Are Realistic
If the Union Ministry accepts the recommendations, the taxpayers earning between Rs 5-10 per annum will have to pay only 10 per cent tax. Those earning between Rs 10-20 lakhs per year will have to pay 20 percent IT. Currently, the IT rates for Rs 5-10 lakh per annum and above Rs 10 lakh per year are 20 and 30 percent respectively.
Now, people earning between Rs 2.5 lakh to Rs 5 lakh have to pay 5 (five) percent Income Tax and those earning below Rs 2.5 lakh don't have to pay taxes. Earlier on August 19, the government-constituted task force had submitted its report to finance minister Nirmala Sitharaman. However, it has not been made public yet.